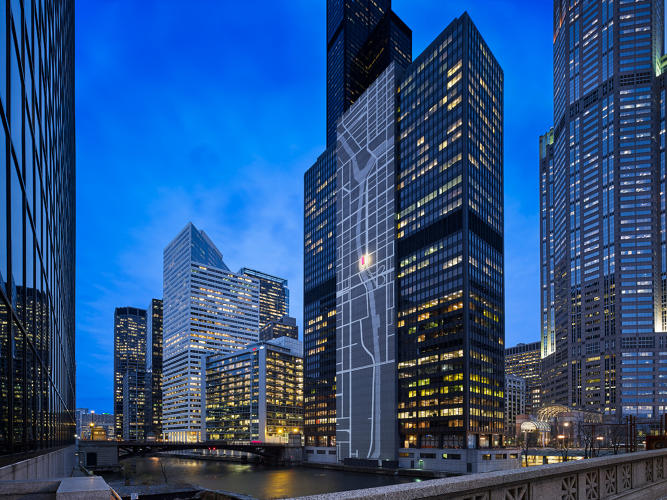 #Business #Ideas
Chicago's skyscraper turned into the biggest map in the world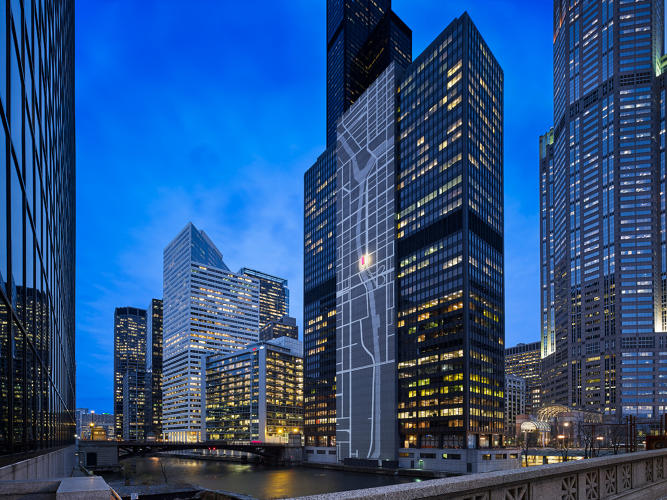 The 300 South Wacker building has never been what anyone would call a good looking skyscraper. Built in 1971 the 445 foot (135 meters) tower was considered to be one of the most dull buildings in Chicago with its grey-colored concrete elevator shaft in the center of its riverside facade.
That changed with a makeover that happened to the building last year. The new owner – Beacon Capital decided to bring the building to the 21 century. The tower has been turned into probably the biggest map in the world. The building's elevator shaft has been covered with LED backlights system that displays  the Chicago River and the surrounding street grid. Awesome! If only the map would display the real-time traffic around the building:).
If you happened to be in Chicago let us know how you like it.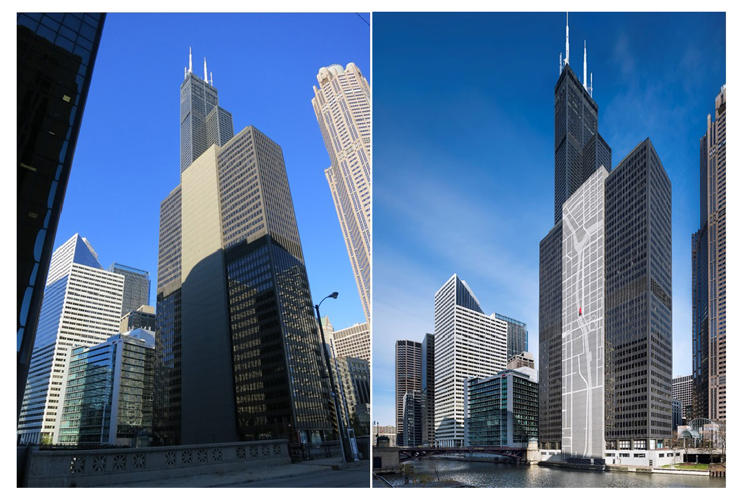 The community is supported by:

Next article

#People
Maps and the Geospatial Revolution: MOOC Starts 25th March, 2015

Geospatial technologies have revolutionized the way we look at and approach problems. "Spatial Thinking" has become a skill that's now slowly gaining importance. Wouldn't it be great to talk about the awesomeness of Geo in a course! Luckily for us geogeeks, the course titled "Maps and the Geospatial Revolution" by Dr. Anthony C. Robinson comes in handy.
This course brings together core concepts in cartography, geographic information systems, and spatial thinking with real-world examples to provide the fundamentals necessary to engage with Geography beyond the surface-level. We will explore what makes spatial information special, how spatial data is created, how spatial analysis is conducted, and how to design maps so that they're effective at telling the stories we wish to share. To gain experience using this knowledge, we will work with the latest mapping and analysis software to explore geographic problems. – Maps and the Geospatial Revolution

All of us are big-time geospatial enthusiasts and I know we can go on raving about the power of the location, hopefully the courses will help many more to understand the power of the map and the importance of spatial thinking.
Maps and the Geospatial Revolution starts – 25th March, 2015.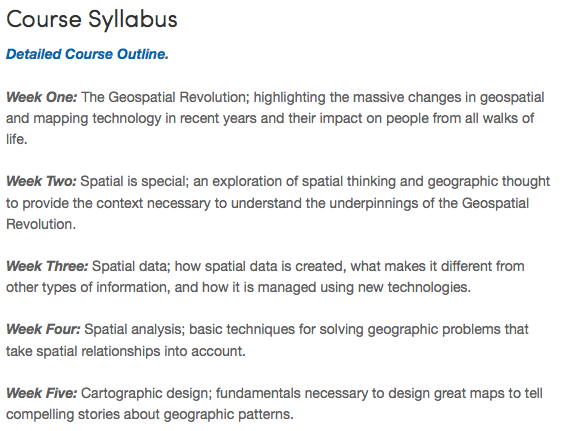 See you folks at Coursera! Here's the link to the course: Maps and the Geospatial Revolution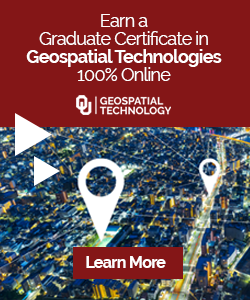 Read on