#Business #People
1st CASSINI Hackathon: Digitise Green Spaces with European Space Technologies
Who knew that space technologies could give us a better understanding of how to protect our environment here on Earth?
Earth observation and space technologies have made it easier than ever to visualise and understand global challenges affecting nature. This allows us to build solutions that solve issues like vegetation changes and increasing air pollution.
Hackers in 10 cities across Europe will have an opportunity to build one of those solutions on 18-20 June at the first of six CASSINI Hackathons. This 3-day event will focus on digitising green spaces to benefit several outcomes related to daily life and resource conservation.
Created by the European Union, the CASSINI Hackathons and Mentoring events challenge participants to use Copernicus Earth Observation data and positioning technologies from Galileo and EGNOS to build their solution. They'll also have access to technical and business experts for support during the event.
Hackers will compete in teams for prizes at the local and European level, and the 10 winners from each city will progress to a demo day and award ceremony. The top three teams will receive 100 hours of expert mentoring each to grow their projects into businesses.
Where and How to Compete
Local organisers will host all 10 events simultaneously in Cyprus, Czech Republic, Estonia, France, Greece, Ireland, Netherlands, Portugal, Slovenia and Switzerland. Participation requirements include living in an EU member state, Switzerland, Norway or Iceland.
To compete, hackers will join a team and select one of three challenges. The challenges require them to design products, devices or services with a specific goal:
Discover your city:

enable urban citizens to better understand their city and its green spaces. Focus on supporting urban planning, discovering green factors that contribute to residential area life or promoting ecological sustainability.

Staying fit and healthy:

support city dwellers in keeping their bodies and minds healthy. Focus on mapping and accessing green spaces for outdoor activity, forecasting air pollutants or understanding and monitoring UV exposure.

Protecting our rural areas:

promote the digitalisation of open and forested green spaces. Focus on conservation, ensuring healthy and resilient forests or developing new green spaces in underdeveloped areas.
Although tackling these challenges may sound complex, hackers don't need any previous space technology experience to participate. The hackathon will also provide everything needed to compete, including virtual storage, computational resources and a code repository. 
If hackers are still worried about competing with no earth observation or space technology experience, the organisers have that covered. There's free training for the hackathon tools available online. 
Don't Miss Your Chance to Attend
The CASSINI Hackathons and Mentoring events are spreading awareness and accessibility of space technology to protect the world's natural spaces. Don't miss the chance to impact the health of our planet and grow a sustainable business in the process.
Hackers can register online for the event, and those interested in organising future hackathons can submit an application.
Keep up with the innovative projects underway during the hackathon by following #CASSINIHackathons on Twitter.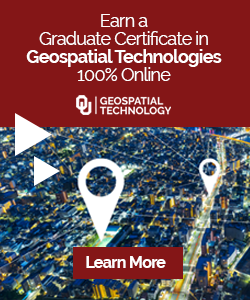 The community is supported by:

Next article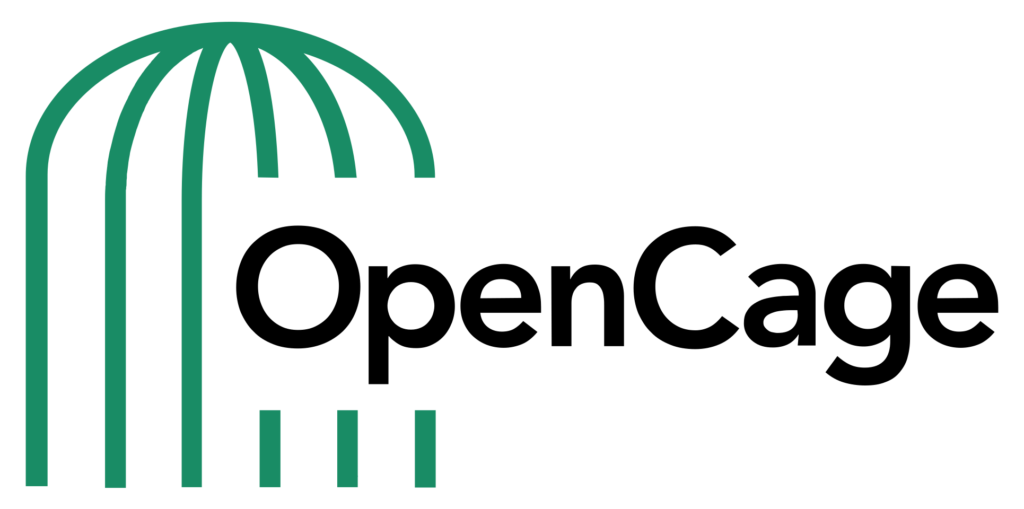 #People
OpenCage Geocoder Shows Us How to Stand Out from Tech Giants
In 2020, seven of eight companies with the world's largest market capitalizations were tech giants, including Apple, Amazon, Microsoft, and Alphabet (Google's parent company).
With these companies' unparalleled annual revenue and global name recognition, it may seem like there's no room for startups to offer similar products and services. The reality is that it's possible, so long as smaller companies can make their offer stand out.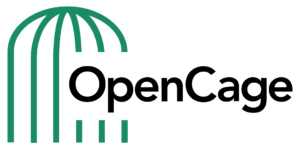 OpenCage, a geocoding API provider based in Germany, has risen to the challenge. Since becoming an independent company in 2015, OpenCage has seen steady growth even as they compete with the Google Maps Platform—an API provider used by more than five million websites and apps per week.
Companies like OpenCage can forge their path alongside industry giants with the help of a few key business strategies.
Offer What the Competition Can't
Bigger companies often have a lot of red tape and unavoidable restrictions around the applications of their technology. By understanding where these limitations miss the mark with customer expectations, competitors can tailor their niche offering and grow a dedicated user base. 
For OpenCage, the company stands out primarily through the use of open data. Users can display their geocoding results on any map such as OpenStreetMap, whereas bigger companies typically display results on their map only. OpenCage also offers the flexibility to store data for as long as you want without any requirements to refresh it.
Because customers aren't paying OpenCage for data sets, the service is less expensive. There's also a flat pricing model with no surge pricing, so the company can offer predictable rates that larger companies with usage-based models can't.
The company also stands out from the competition in that OpenCage doesn't want customer data. Users can add an optional parameter that won't log any records of queries, which is great for General Data Protection Regulation (GDPR)-conscious customers.
OpenCage has been able to figure out what their competitors' customers are missing most and offer it, which is a strategy any startup entering a dominated space should consider.
Do One Thing Well
Often with bigger companies, you'll see lots of divisions, products, and services. While this means they have a larger reach, it also limits the ability to excel in one particular area.
If you run a smaller company and are looking to stand out, limit what you offer and become known for it. You'll have more potential than a company that does it all to draw in people who are looking for a specific product or feature.
For OpenCage, the company's "one thing" has always been helping people answer the question, "Where are we?" 
They answer this question with a geocoding API and nothing more. Although their clients use their product within several applications—including fleet tracking, IoT sensors, and payment processing—OpenCage supplies the API, and customers use it how they please. 
That doesn't mean they can't help customers who are looking for additional services like mapping and routing. The company often refers them to other small companies with similar values. Joining a community of startups is a win for everyone and can provide strong financial value for the customer.
Set Realistic Goals
As a startup, don't expect that you're going to take over in an industry dominated by companies with decades of history and success. If your goal is to steal customers instead of finding your own, it will be hard to win. Instead, define what winning means for your business.
Winning can mean meeting a set revenue target and number of users. It could also be about establishing a certain reputation or level of name recognition. Set goals that make sense for your business, and stay laser-focused.
The team at OpenCage has goals that include establishing happy customers and maintaining stable growth as opposed to usurping Google's industry-leading status.
The company supports these goals in several ways, one of which is through its terms and conditions. Because they only provide the API and not the data, they're able to keep T&Cs simple and unintimidating, something larger companies are not always able to do. This makes customers comfortable working with them.
They're also able to provide a level of support that bigger companies simply don't have time for. When people interested in their product come to them with questions, OpenCage is there with an answer. As a small fish in a big pond, focus on those one-to-one connections to build long-lasting customer relationships.
Find Your Tribe
As a small player competing with giants, the world can feel like a lonely place. But the reality is there are many others in the same position. Finding, joining, and developing a community around your product and area of focus can be an effective strategy to help balance out the advantages of the industry giants. 
OpenCage is a Silver-tier corporate member of the OpenStreetMap Foundation and sponsors and contributes to the development of various open-source geo-technologies. The company also organizes Geomob, a regular series of events about geo-innovation and an industry podcast.
By giving back to the community, OpenCage has developed key relationships and brand loyalty amongst its target audience.
Stick to Your Lane
Start-ups offering competing products to the most well-known names in tech don't have to be intimidated. While the products may be similar, the business approach shouldn't be.
Focus on areas where you can stand out from the competition, and offer customers a level of flexibility and support that's hard to find elsewhere. Perfect your offer and keep it simple. 
Instead of focusing on the competition's customers, set goals that benefit yours. Find natural allies in the community to amplify your message. 
As OpenCage has shown, these approaches lead to the steady growth that wins the race.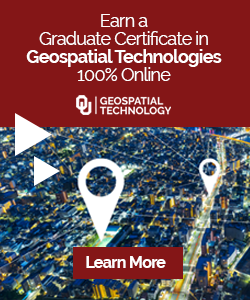 Read on