#Business #Science
Boundless wins $36M Contract from the National Geospatial-Intelligence Agency
Open source is thriving and in fact proving to be a great success even in enterprise markets. Boundless, one of the most recognised names in Open GIS announced earlier last week that it has been awarded a $36 million contract by the National Geospatial-Intelligence Agency (press release).
The National Geospatial-Intelligence Agency (NGA) is the lead agency tasked with Geospatial Intelligence in United States Of America and act as the primary source of GEOINT for the U.S. Department of Defense and the U.S. Intelligence Community.
The contract with Boundless supports NGA's GEOINT services and purchase services required for development and maintenance of open source geospatial software packages. Its quite likely that the award is mainly targeted towards Boundless' latest offering Boundless Desktop – a full-featured, desktop Open GIS solution targeted at enterprise customers.
Here's what Andy Dearing, CEO of Boundless told Geoawesomeness about the deal
"Here at Boundless, we want organizations to realize the power that open source geospatial technology can give them. NGA has fully embraced the benefits of open source, through initiatives like Pathfinder and GEOINT Services. NGA is not alone – many other organizations are showing interest in understanding the flexibility and scalability benefits that the supported Boundless technology platform brings to their business. We are excited to be a part of this movement!"
In 2012, Red Hat became the first Open source company to reach over $1 billion in annual revenue. The Open Geo companies might be still far away from scaling that mountain but it definitely augurs well for the GIS industry as a whole that this goal is not impossible.
Read more: The Next Generation of GIS according Andy Dearing, CEO of Boundless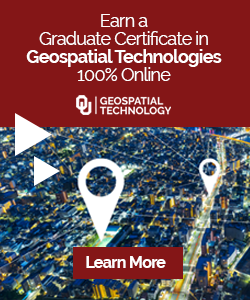 The community is supported by:

Next article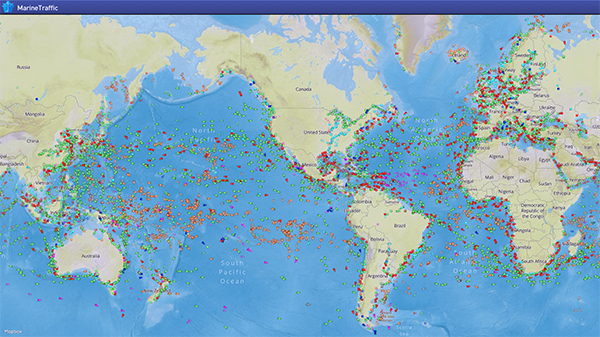 #Business #GeoDev #Ideas #Science
Monitoring global ship traffic
Since ever oceans have been important for people as a means of transport. The containerization counts as greatest transportation revolution in the 20th century and boosted the marine cargo traffic. Today, around 80 percent of the global trade by volume and over 70 percent of the global trade by value are carried by ships (United Nations conference on Trade and Development). The implication is that dozens of thousands of ships cruise around the oceans and even rivers each day. With such great traffic it became important to track the ship movements in order to prevent from collisions, environmental damage and keep an overview of the maritime traffic situation.
The automatic identification system (AIS) is an automated tracking system on board of ships providing information such as a unique identification of the ship, position, course and speed allowing authorities to track and monitor vessel movements. It is also used for collision avoidance supplementing the marine radar. According to the International Convention for the Safety of Life at Sea (International Maritime Organization) all international voyaging ships with a gross tonnage of over 300 and all passenger ships regardless their size must be equipped by a AIS (Wikipeadia).
Public ship tracking platform
Just a few years ago, only ship owners, managers and authorities were capable of tracking AIS signals of vessels on their long voyages across the seas. It was research collaboration among global academics and development of existing Information & Communication Technology (ICT) that enabled the creation of improved tracking services available to a wider public, realized by the platform Marine Traffic.
MarineTraffic is an open, community-based project, which provides real-time information on the movements of ships and current location of ships in harbours and ports. Its core part presents a map (Google Maps, Nautical Charts and Open Street Maps) indicating real time vessel information based on AIS signals. The map shows all globally tracked vessels, indicated by the ship icons. The colour of each icon refers to a different kind of ship (e.g. passenger ship, container Ship, cruid oil tanker, etc.). Clicking on a ship icon a window opens showing information about the corresponding ship such as its origin and destination (including the planned arrival time), speed, draught, the past track, a track forecast and mostly an image of the ship. Clicking on the vessel's "details link" all ship details as stored in the vessel database are revealed. This basic marine traffic service can be used without cost. More advanced functions such as a detailed voyage info are only provided on cost. This includes particular data services such as historical vessel tracks, vessel positions, affiliation to a certain fleet, different AIP services and more. MarineTraffic was originally developed as an academic project at the University of the Aegean in Ermoupoli, Greece. For more information consult the website.
The function to download a vessel's track as kml file was stopped in 2015 (reported on geoawesomeness in 2013).
For me www.marinetraffic.com constitutes a website where I can spent more time than I would like. The provision of information to the public is important to keep marine movements transparent.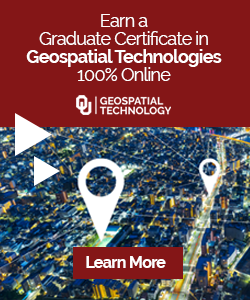 Read on