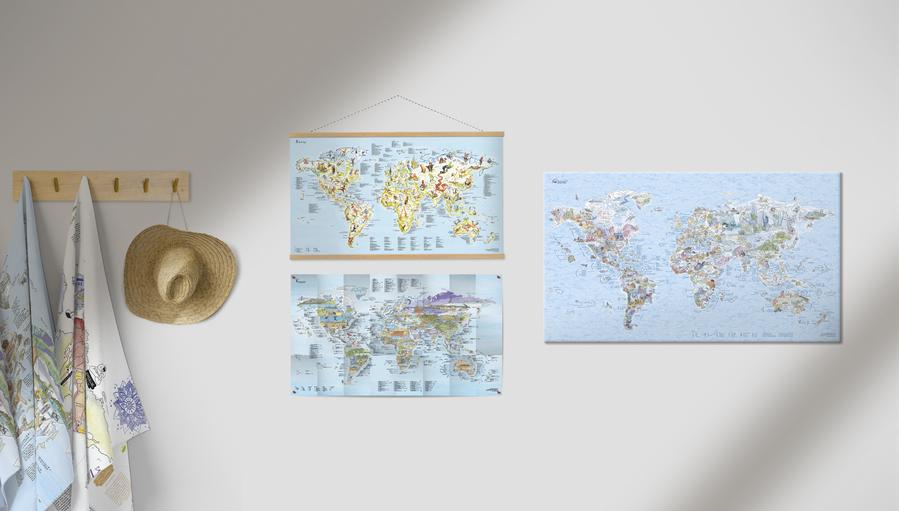 #Business #Featured #Ideas
Top 10 last-minute holiday gifts for geography and map lovers in 2019
Are you looking for the perfect Christmas holiday gift for the geography lover in your life? Or do you want gifting ideas for someone who loves to travel, surf, dive, or snowboard? Your search ends here! We have curated the most awesome 2019 gift recommendations for geogeeks. Check it out…
Activity Maps by Awesome Maps: $39 onwards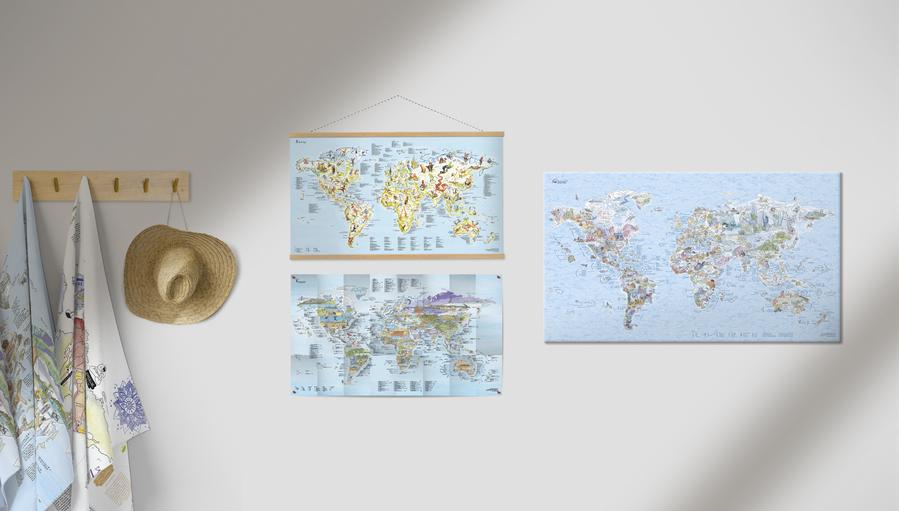 The product of a Kickstarter campaign, Awesome Maps will make for an ideal holiday gift for all those people in your life who are passionate about exploring the world. Their maps are based around activities such as surfing, diving, hiking, climbing, fishing, golfing, etc., and are hand-drawn from scratch, with at least 6 months of brainpower, pure passion, and creativity going into each map.
Offer: Christmas delivery is guaranteed with Express. Free paper map with every canvas order!
All-Weather, Wearable Maps by SplashMaps: $27 onwards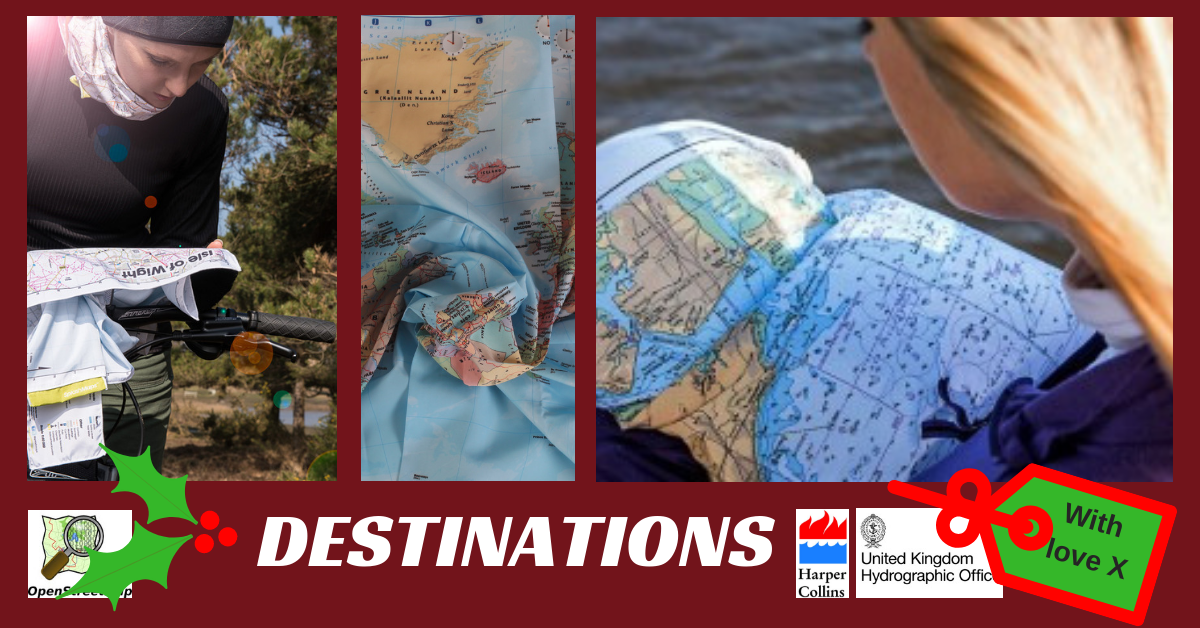 Designed for the real outdoors, SplashMaps has emerged as the much-needed fabric alternative to rain-soaked paper maps. Their washable and wearable range of maps includes 'Toob' neck warmers, unique accessories and apparel, and beautiful satin maps. One of the first companies to secure Kickstarter funding in the UK, SplashMaps takes pride in manufacturing accurate and indestructible maps.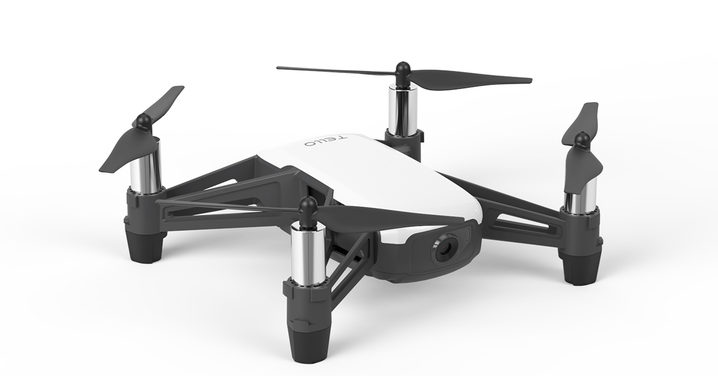 If the geogeek in your life likes gadgets, you should know that this ultra-affordable beginner drone weighs only 80 gm and is suitable for everyone – from kids to first-time pilots. One of the best beginner drones with a 5MP camera, DJI Tello will make for the perfect companion on that holiday road trip. And did you know Tello can perform impressive aerial maneuvers (including flips in up to 8 directions) and follow pre-programmed flight routines?
Custom-made Maps from Ordnance Survey: $22 onwards
(UK Special)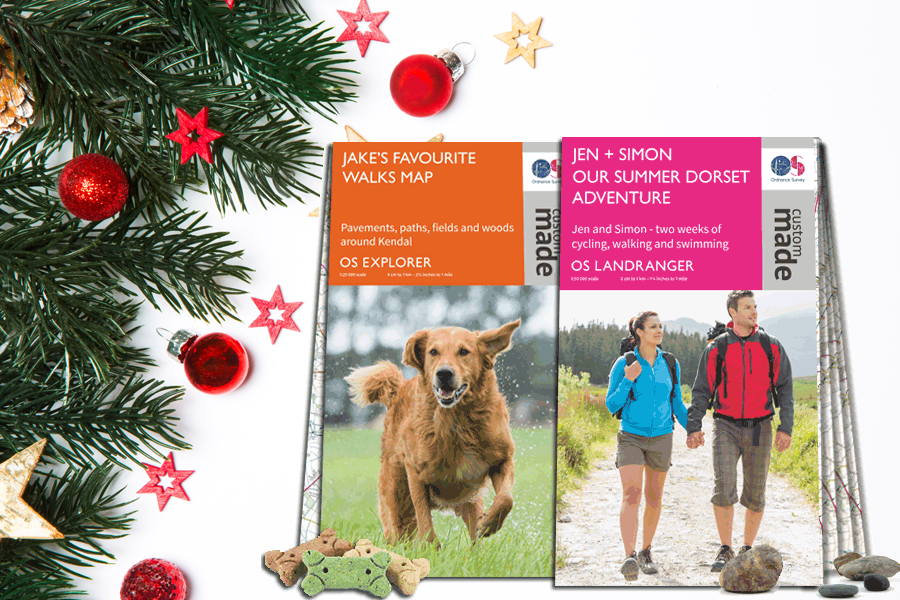 Do you want a one-off but affordable gift that has been completely tailored for the recipient? Great Britain's national mapping agency Ordnance Survey is offering a bespoke solution where you can choose your own center point, add titles and a cover image, and create a unique map that can be folded flat or framed.
Christmas offer: You can get 15% off with code GETITBYXMAS. Includes free postage in UK.
3D Topographic Maps by MapScaping:

$15 onwards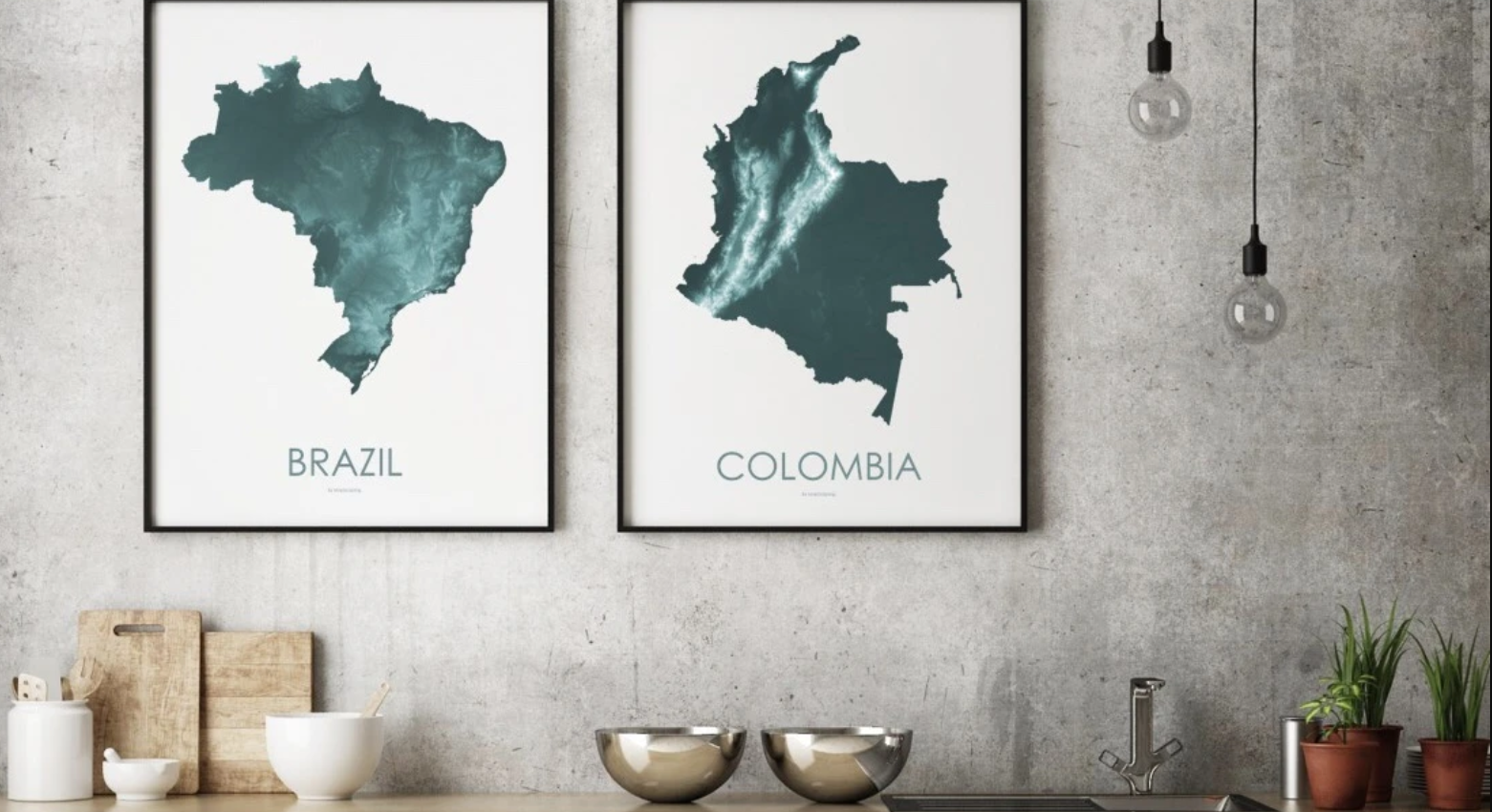 All the gorgeous maps that MapScaping makes are based on real elevation data. Millions of data points are processed into sophisticated topographic maps, with elevation measurements for every 30 meters (98 feet) being used to create map art that reveals all the hidden patterns in the landscape.
World Map Coloring Tablecloth by Uncommon Goods: $30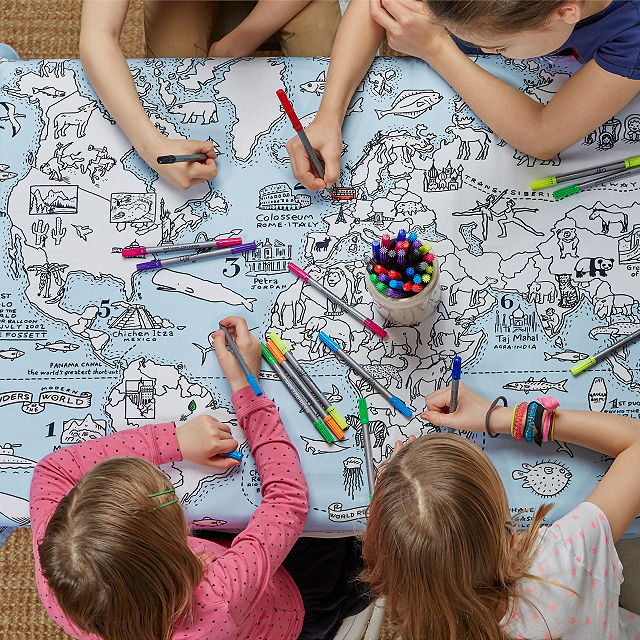 If you are looking to spark an interest for geography or maps in a young member of the family, this illustrated tablecloth could be the perfect starting place. It doesn't matter if your little one hasn't been to Machu Picchu or the Taj Mahal yet, but they could get a peek at the wonders of the world next time they travel to the dinner table!
Wayfinding: The Science and Mystery of How Humans Navigate the World: $20.49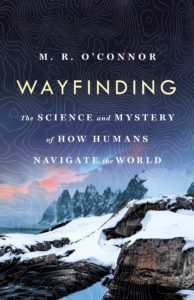 Author M.R. O'Connor travels the Arctic, the Australian bush and the South Pacific to talk to neuroscientists, anthropologists, and master navigators, and discovers how navigation ultimately gave us our humanity. Library Journal recommends Wayfinding for readers curious about nature, science, the human brain, and how we navigate the world. Definitely a gift that a geogeek would cherish!
Beeline Moto Special Christmas Bundles: $213 onwards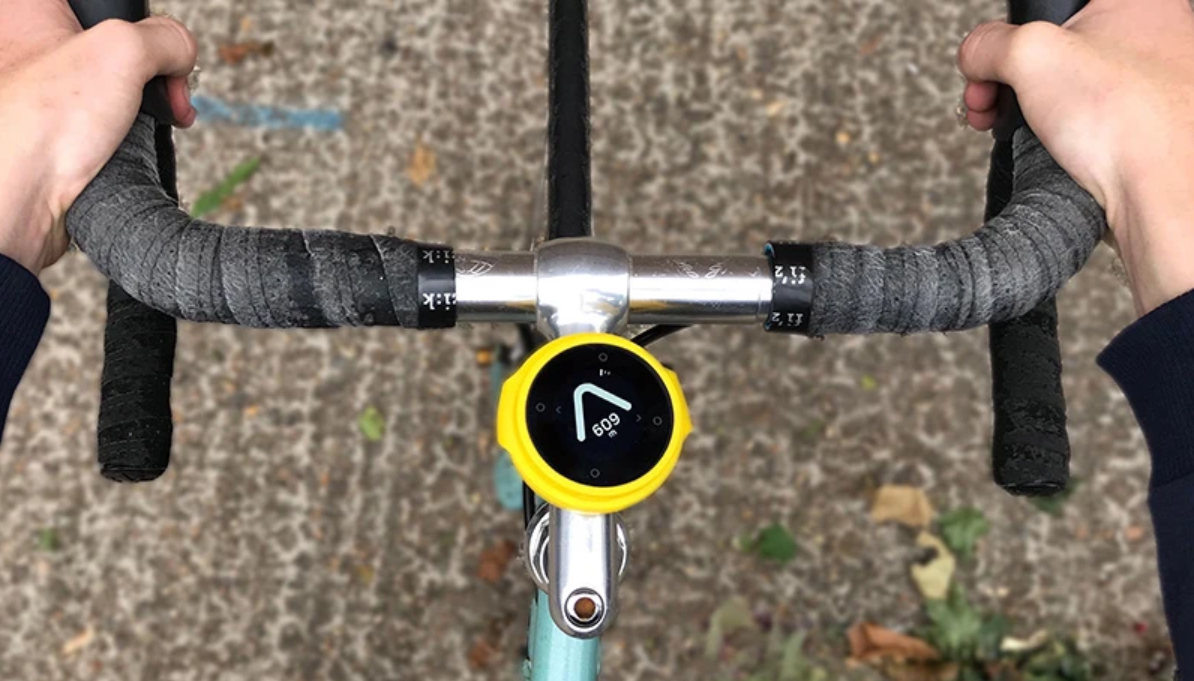 Made for cyclists and bikers, Beeline's Moto navigation devices solve the problem of fiddling with the phone while riding a bike to figure out in which direction you need to go. Their products are beautifully minimalistic, guiding the rider intuitively with a single, clear arrow. Basically, think of it as a compass on steroids.
Geography-Themed Cushion Covers: $17.99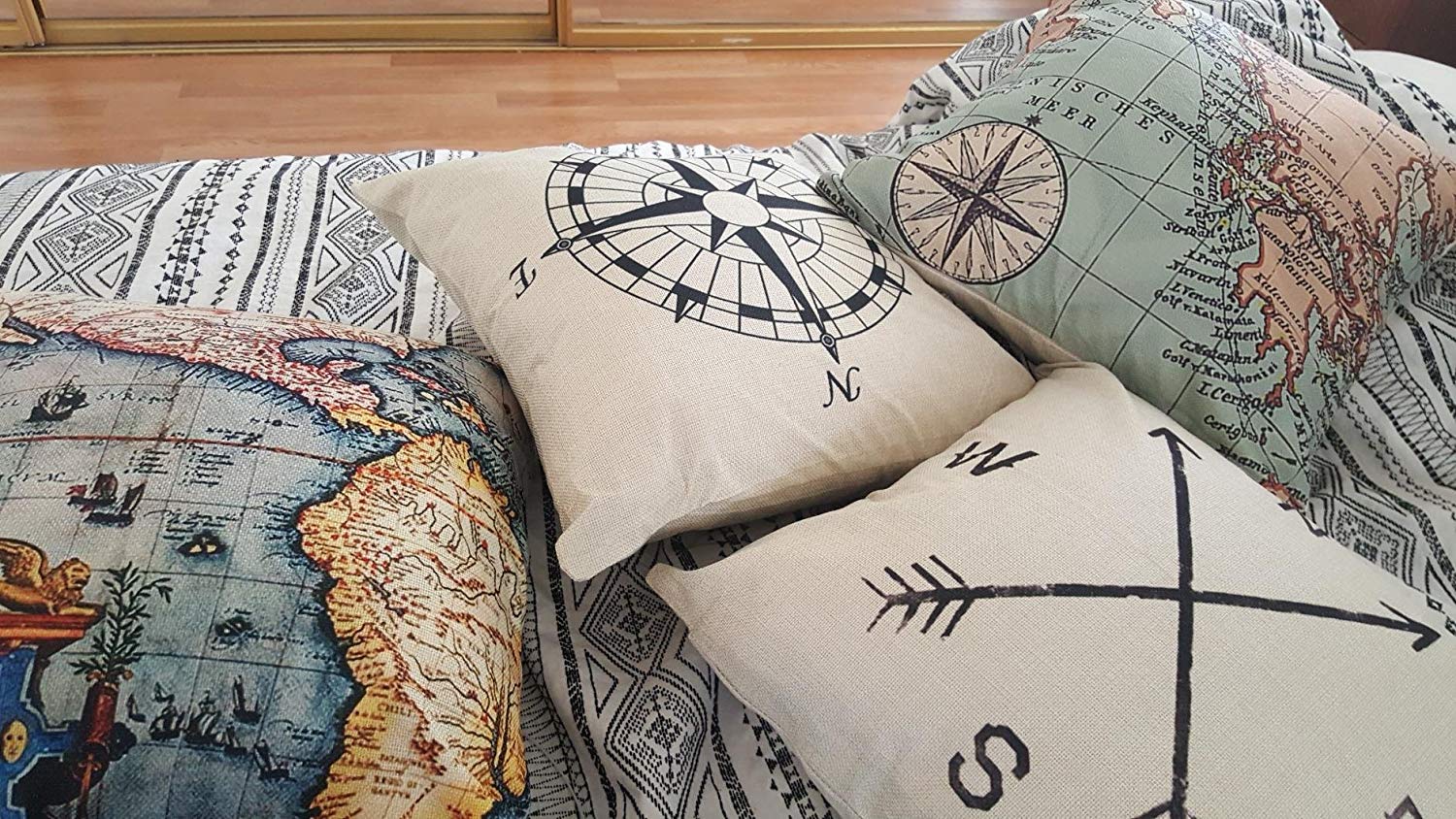 With artwork on both sides, these unique pattern design cushion covers showcase exquisite prints such as maps and navigation compass. Suitable for sofa, bed, home, and office, they ship in sets of 4 and come with a 3-month free replacement warranty.
Coral Cup by Nervous System: $40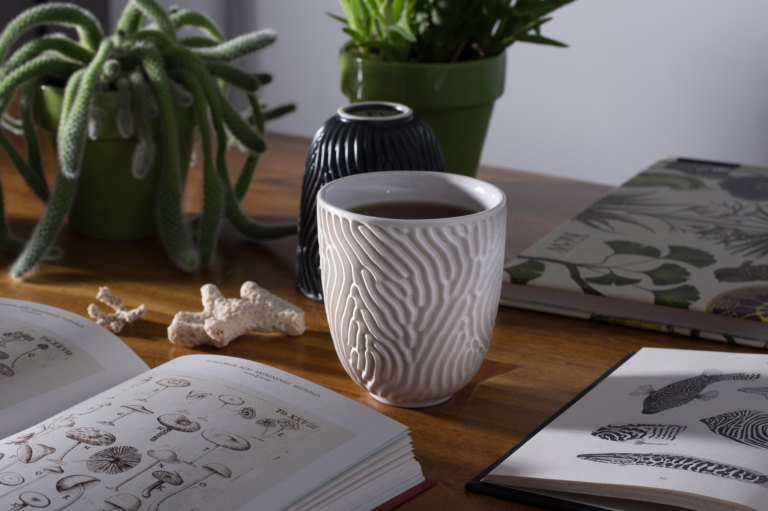 This computationally-generated and handcrafted porcelain cup's topography is reminiscent of many forms in nature from the ridges of sand dunes to folds of brain coral or even the wrinkles of fingerprints! It is available in three colors: white, charcoal, and seafoam.
Note: Holiday Shipping deadline for US orders is Friday 12/20. Select USPS priority or express shipping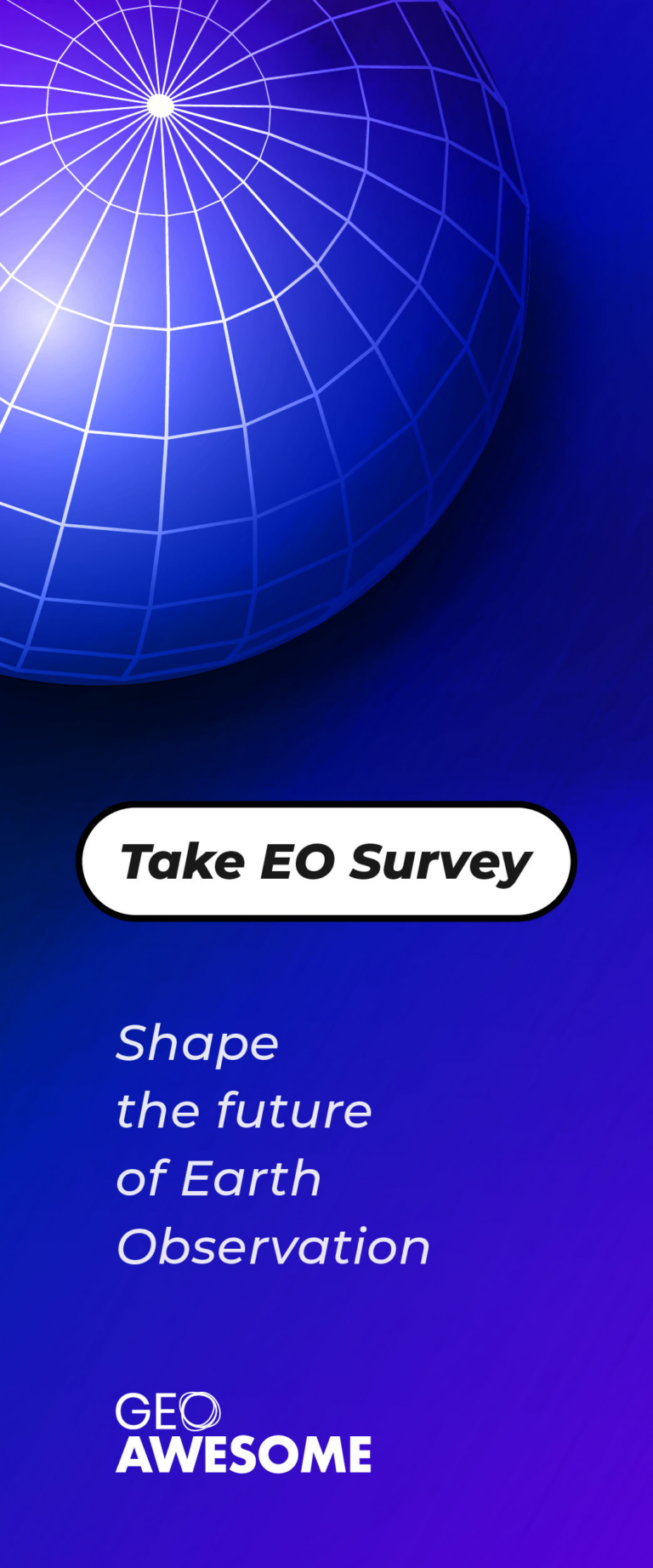 The community is supported by:

Next article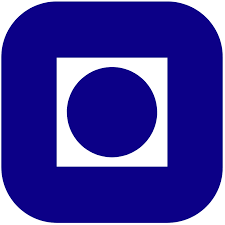 #Featured #People
Geospatial jobs of the week: Austin, Minneapolis, Johnson City are hiring
If your company is looking for new talent and you want to share the opportunity with our community, feel free to submit a job using the online form for us to review and include in our list! If you would like to know more about our Geospatial Job Portal, read about it here.
If you are enthusiastic about location data or anything geospatial, then this is the job portal for you!
Looking for more positions in GIS, academia, product, or data science roles? Go directly to our searchable Geospatial Job Portal!
Featured Jobs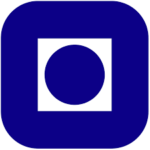 Norwegian University of Science and Technology: Associate Professor in Human Geography
📍 Trondheim, Norway
The Department of geography at Norwegian University of Science and Technology is advertising a permanent position as Associate Professor in human geography, specializing in geographic information science and systems. The successful applicant is expected to both run projects and initiate new research activities, including actively recruiting PhD candidates.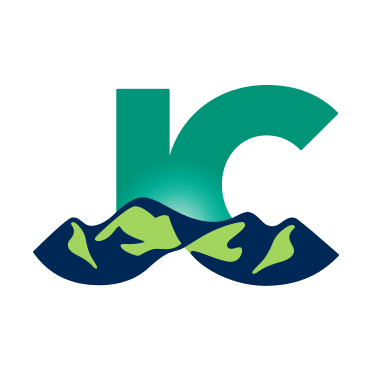 City of Johnson City, Tennessee: Geospatial Manager
📍 Johnson City, TN, US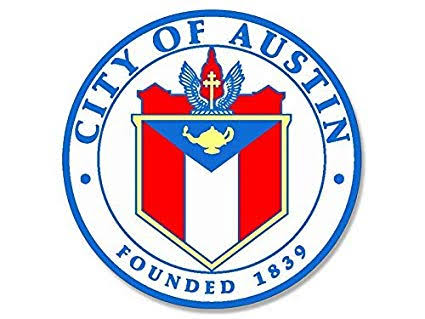 City of Austin: IT Business Systems Analyst Senior
📍 Austin, TX, US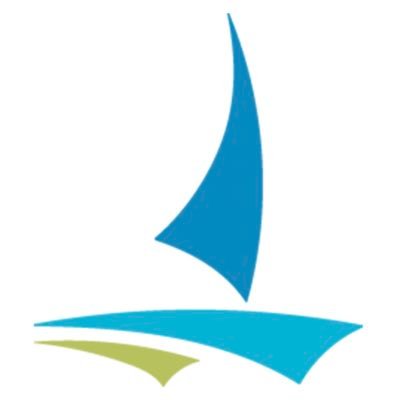 City of Minneapolis: Public Works GIS Intern
📍 Minneapolis, MN, US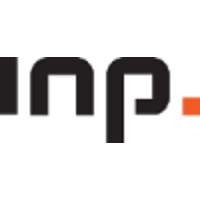 INP Schweiz AG: Commissioning Engineer for GIS
📍 Worldwide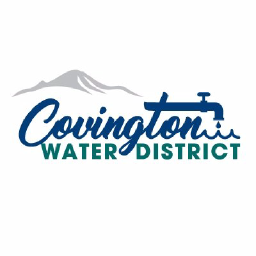 Covington Water District: GIS Engineering Technician
📍 Covington, WA, US
Even if these jobs may not be for you, they may help out someone in your network. Please share!
And if there are any specific things you'd like to see in our job portal, feel free to get in touch. Be sure to follow us on LinkedIn as well!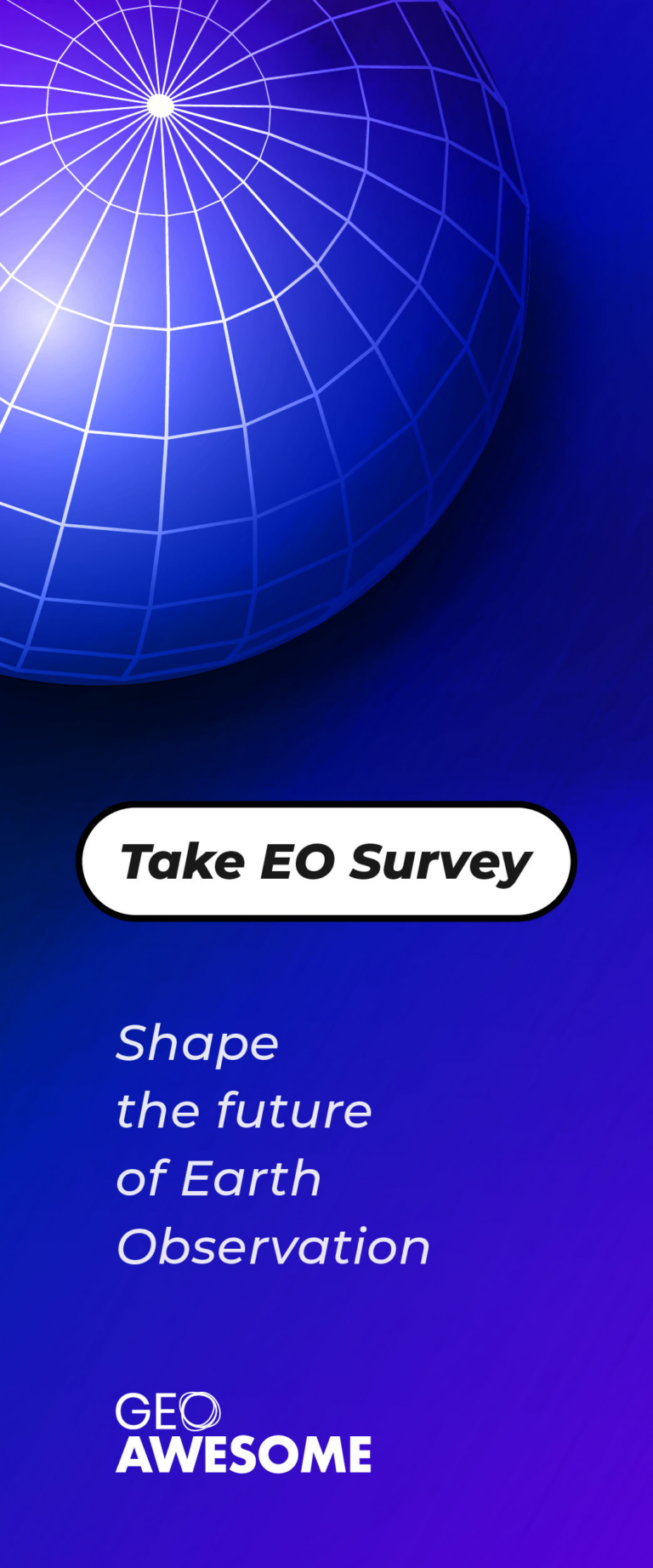 Read on