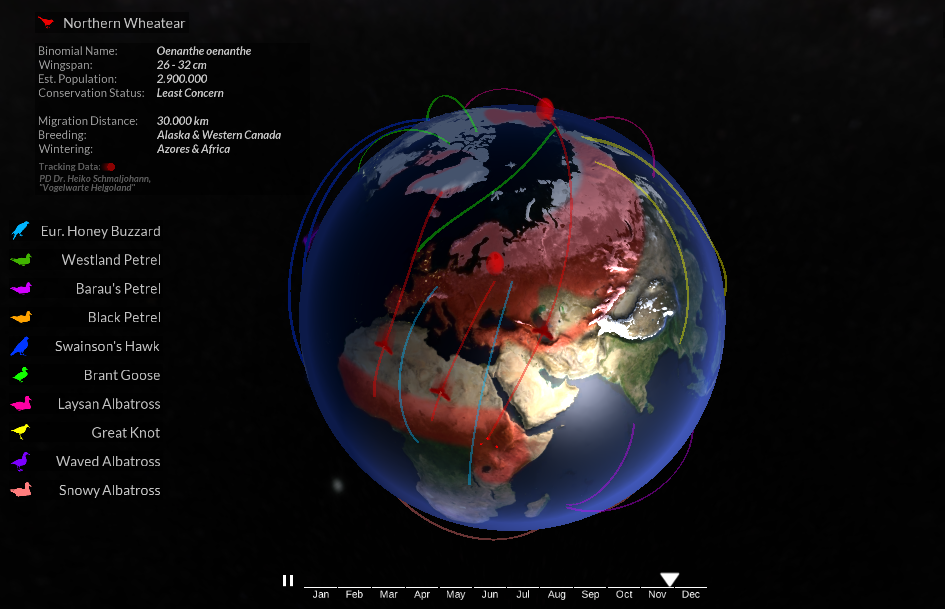 #Featured #Ideas
Awesome interactive visualization of bird migrations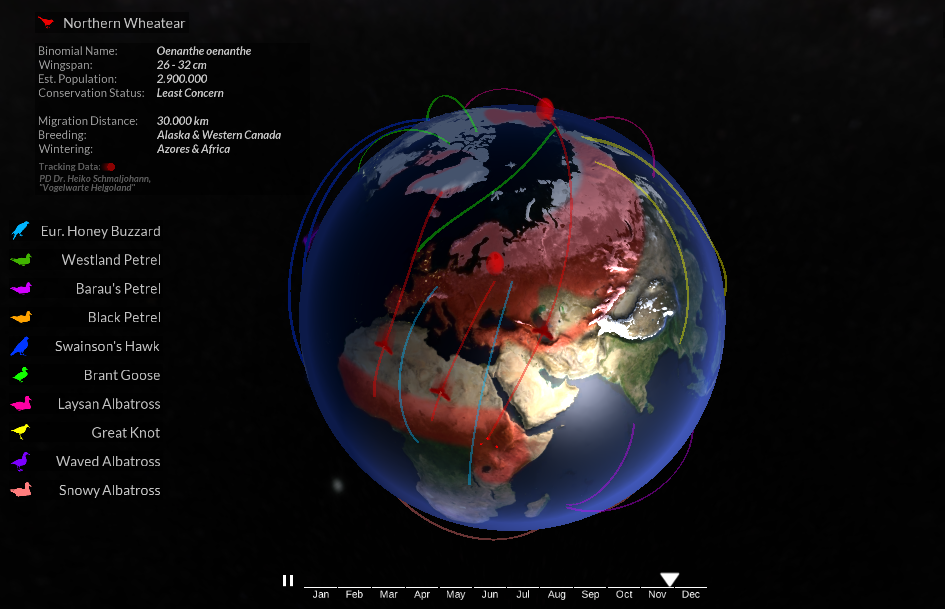 Bird migration is a natural miracle. Some birds fly hundreds and thousands of kilometres to find the best habitats for feeding, breeding and raising their young. There are many different migration patterns. Birds that nest in the Northern Hemisphere tend to migrate northward in the spring to take advantage of rich spring and summer insect populations, fresh plants and perfect nesting locations. Just after summer when the availability of food drops, the birds move south again.
The Globe of Bird Migration is an awesome mapping project by Oliver Queck of Augsburg University of Applied Sciences, that lets you understand how this process actually looks like. It maps the migration paths of 11 different species of birds around the world during a course of the year.
The overall effect is really stunning. The project has been custom coded using the Unity WebGL engine and 3DS Max. Great job!
The community is supported by:

Next article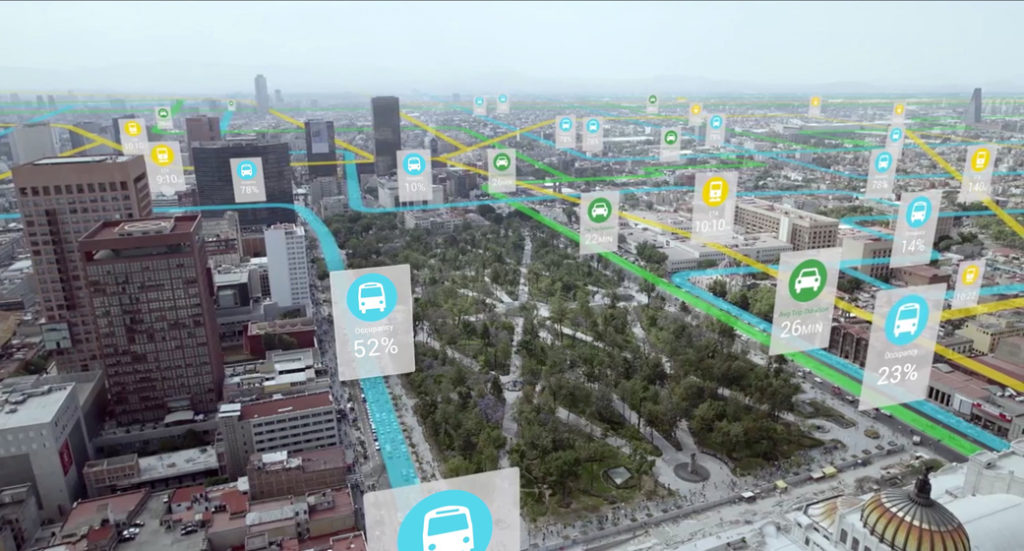 #Business
Google acquires Urban Engines to better understand location-based big data
Google has acquired Urban Engines, location-based analytics start-up that aims to help cities and companies better understand urban mobility.
The company has been founded in 2014 by a bunch of ex-googlers, with investors including Google Ventures and Eric Schmidt, so at the end the acquisition is not a surprise.
The idea behind Urban Engines was to leverage big data and spatial analytics to help local governments and businesses understand and assess urban mobility and improve transportation offerings. The company was trying to translate data coming from different urban systems as well as its own proprietary app to understand how people move from one place to another and how changes to transit systems impact the overall mobility.
Urban Engines will join Google Maps team, "we're excited to combine forces to help organizations better understand how the world moves" the statement in their blog post said. Although great in decrypting individual mobility patterns, Google does not address well the B2B and public sector of urban planning… And imagine what could be done with Google's data… Urban Engines might bring location intelligence to Google Maps in that area.
The terms of the deal were not disclosed.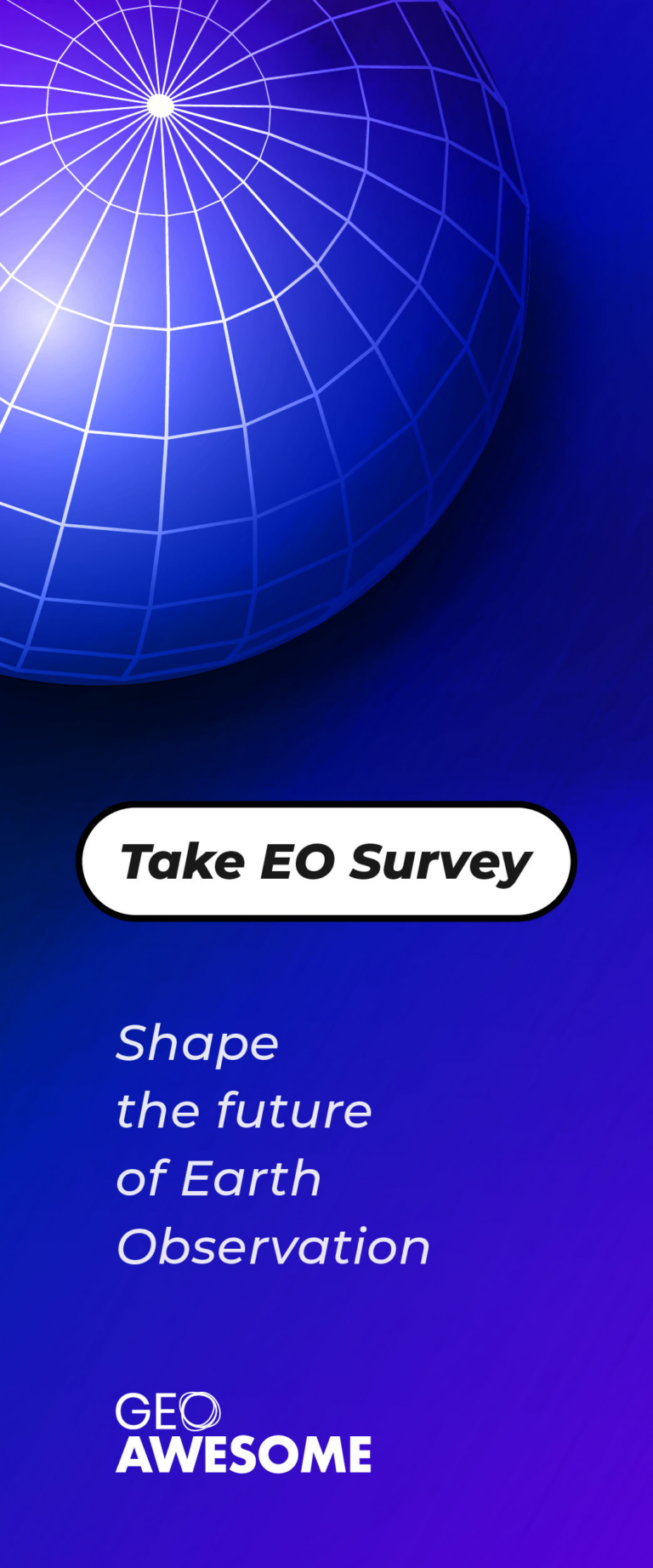 Read on