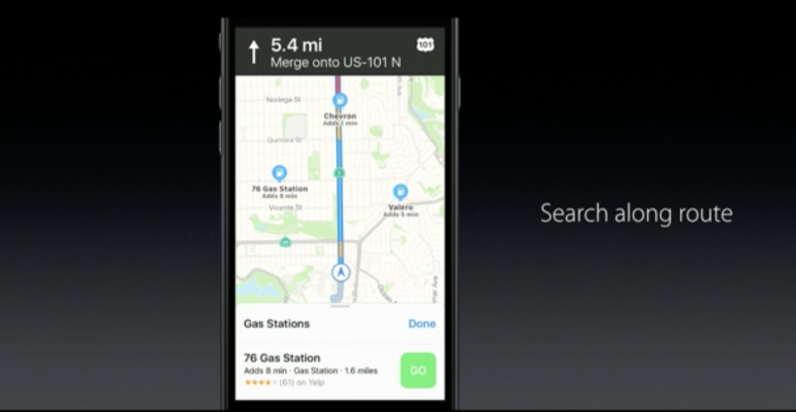 #Business #Featured
Apple redesigns Maps and opens it to developers
Today Apple held its annual WWDC event where every year it unveils new features to its software and systems. iOS 10 got a few significant updates, including more interactive Messages and a more useful Siri. OS X got rebranded to macOS and watchOS got couple of new features.
Among all of these more or less important news we've also got some major improvements to Apple Maps. The app has a new interface that will hide unnecessary functions and give you more map view. Users will finally see traffic on their route and a dynamic view that will adjust based on current driving conditions. There are also some quick controls to see route details, and the ability to search for stops along the current route.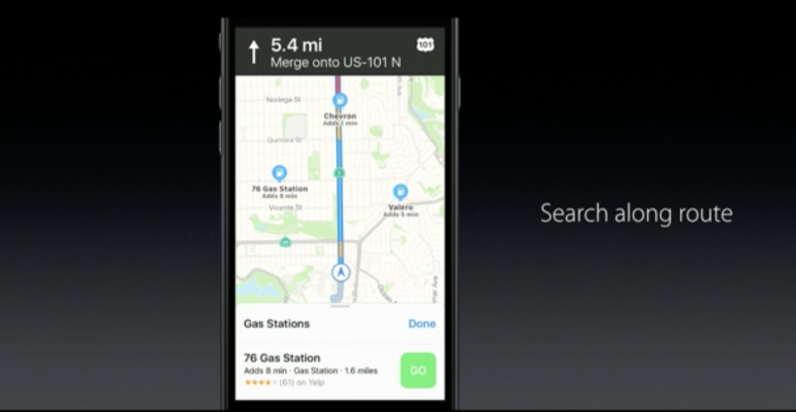 But the most important map related news of today is that with iOS 10, Maps will become open to developers. It will allow third-party extensions to plug into the official Maps app which will enable integration with apps like OpenTable to book a place in a restaurant or Uber to hail a ride.
These updates are definitely not a revolution… Frankly speaking most of these features are available in the solutions of TomTom, Garmin, HERE, and Google for at least a couple of years. Nonetheless it proves that Apple is serious about its mapping project and every year the company makes it better and better.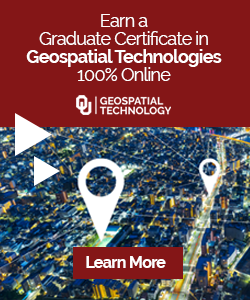 The community is supported by:

Next article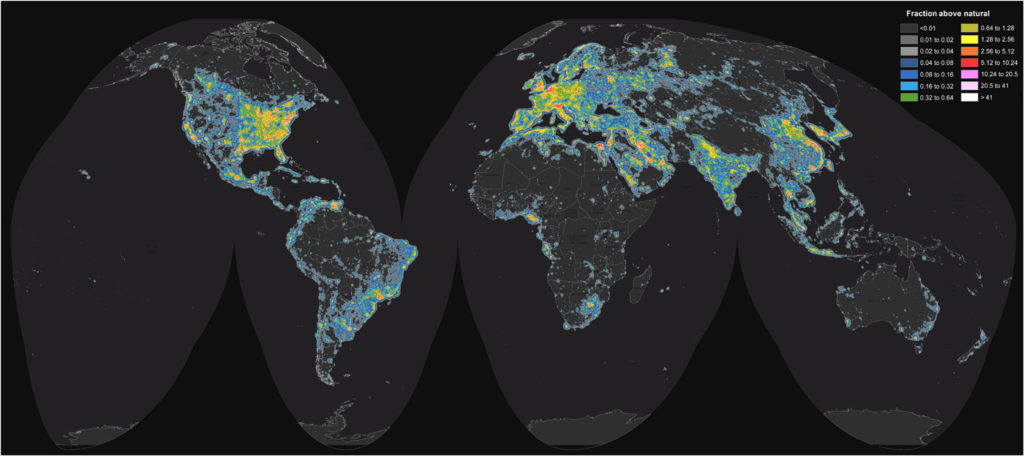 #Featured #Ideas
Detailed map of light pollution around the world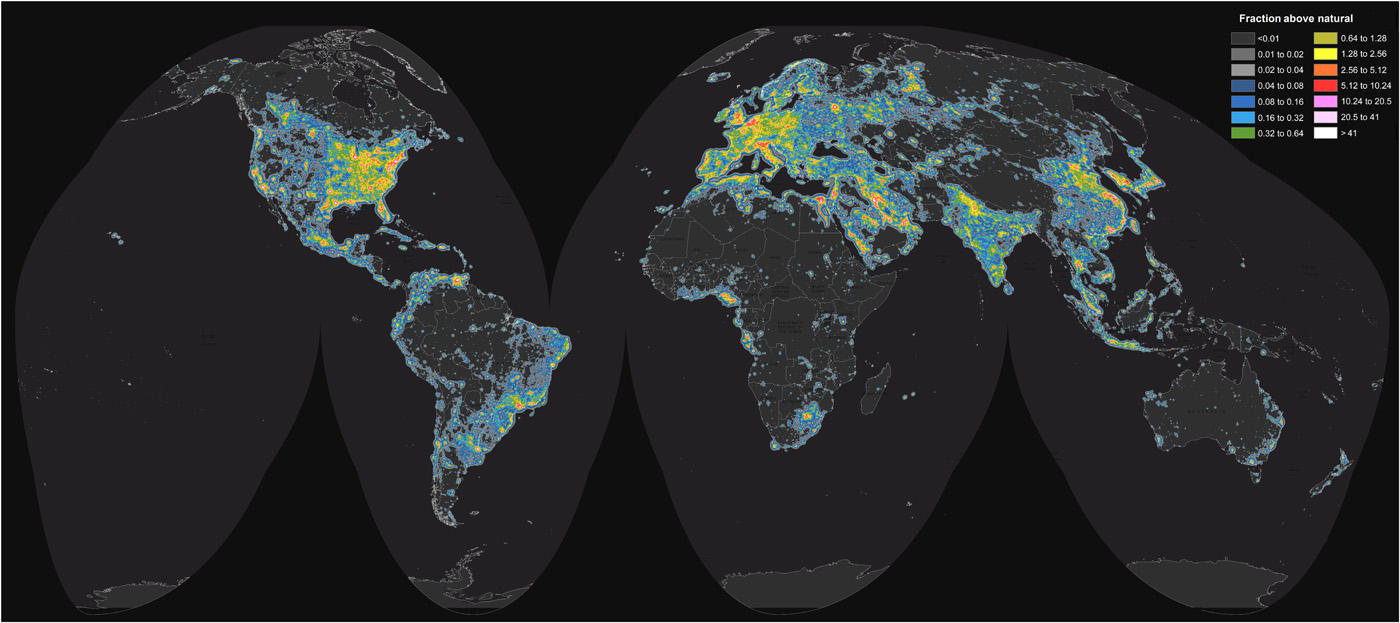 I love stargazing. It makes me calm down, think about the past and the future and find my own place in the universe. The fact that by the time we see stars they may have moved or even died, reminds me of how small and irrelevant we are but somehow this feeling makes me stronger.
But stargazing is not that easy anymore… Not because we are always in rush and hardly have time to breathe but it is actually difficult to see stars due to the light pollution. According to the atlas, created from tens of thousands of high-resolution images of nighttime lights on Earth from the NOAA–NASA Suomi National Polar-orbiting Partnership satellite, roughly one-third of human population cannot see the glowing band of Milky Way because of the effects of artificial lighting. The research indicates that 99% of the US and EU citizens experience some sort of light pollution living under skies at least 10% brighter than their natural starry state.
The project led by Fabio Falchi is a continuation of an initiative that started in 2001 when Falchi and his collaborators produced the first-ever light pollution atlas from data collected by a U.S. Air Force satellite. 15 years later the study indicates that light pollution has significantly intensified increasing about 6% each year in North America and Europe.
Although the impact of light pollution on humans and wildlife is not fully understood by scientists the atlas seems to be the important first step toward understanding it.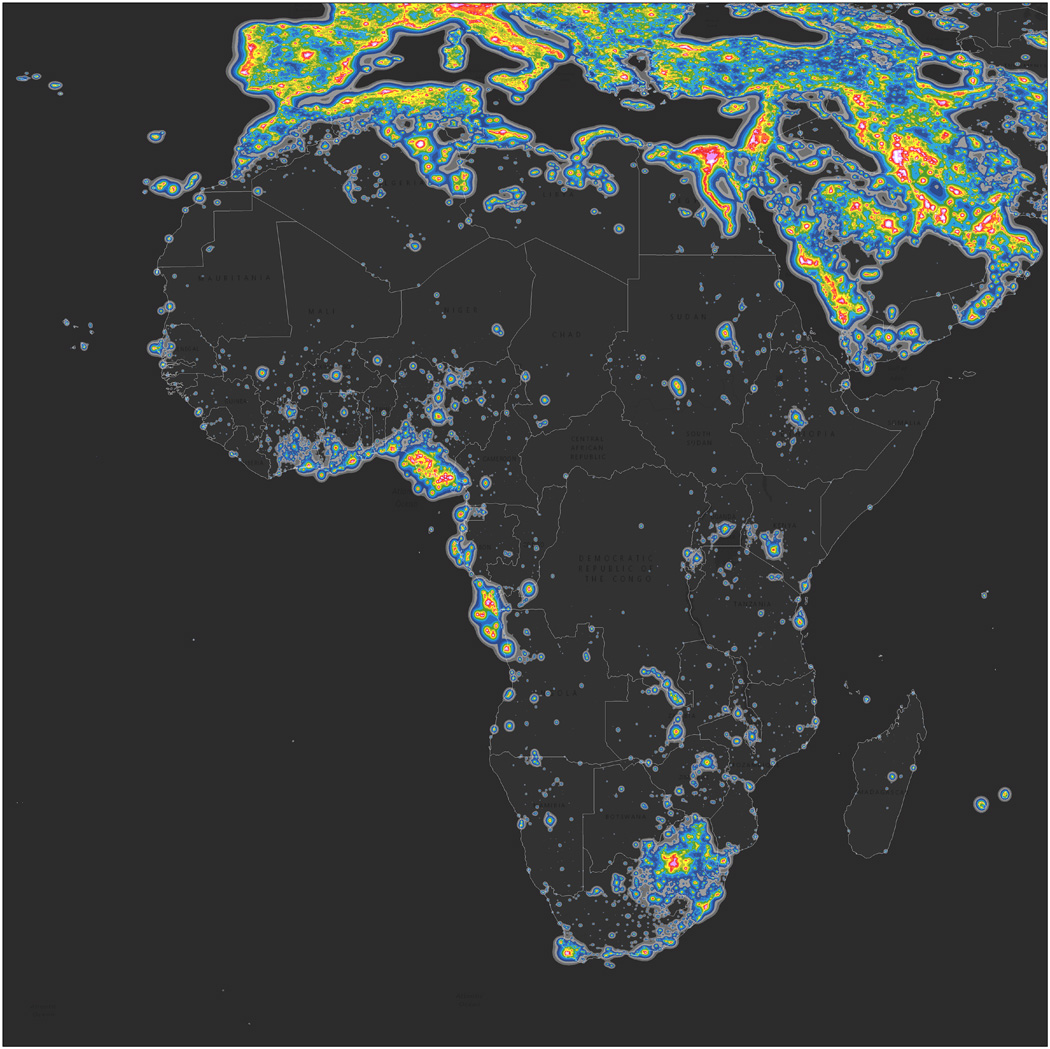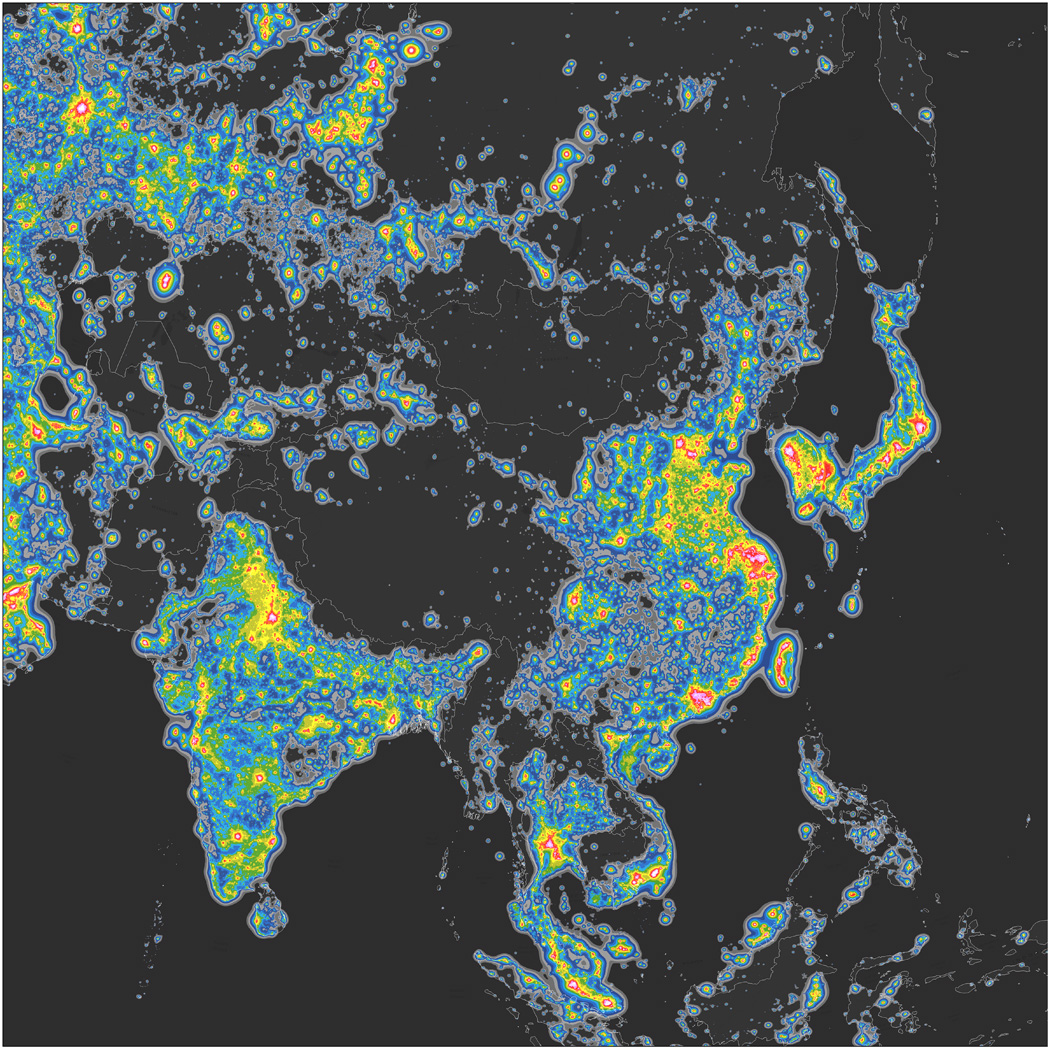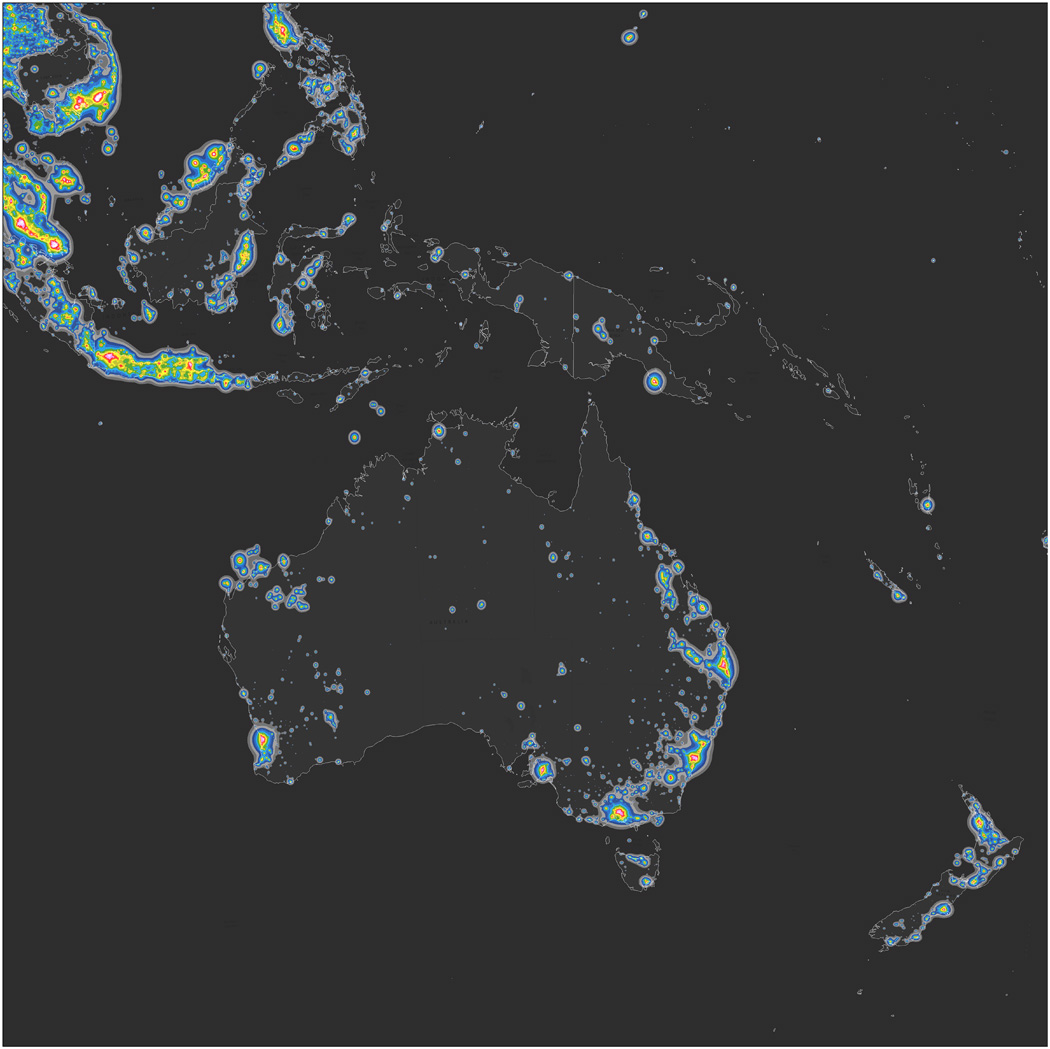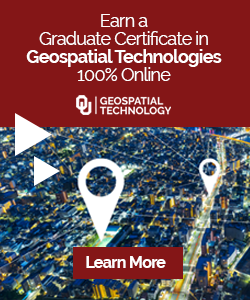 Read on