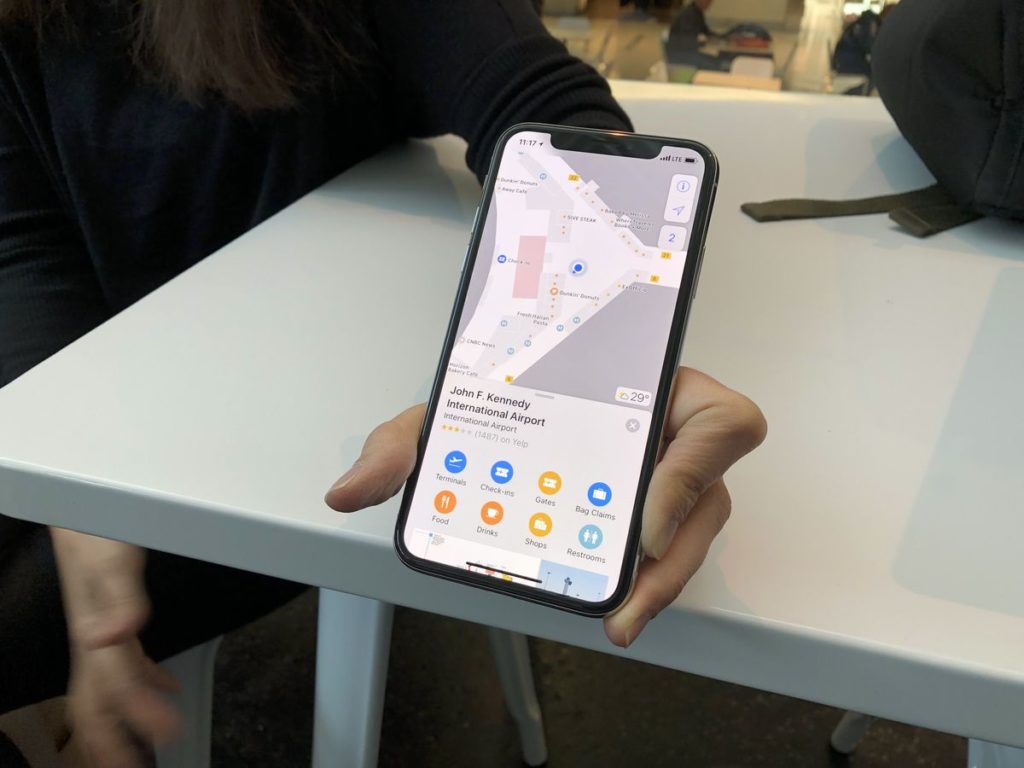 #Business #Ideas
How To Use Apple Indoor Maps For Malls And Airports
It seems that Apple Maps is finally set to rival its more illustrious rival, Google Maps, in the provision of geographical directions thanks to a host of new features recently added by the tech giant, including a revolutionary new indoor maps feature. Here we take a look at how to access Apple Indoor Maps, how it works, the benefits it brings, as well as a couple of current downsides to the new technology.
How to access it
Once opening the Apple Maps function, those premises with indoor maps will reveal themselves with the label "look inside". The places that you would expect to have this feature are big pubic buildings which currently include airports and malls, but looks set to include more as updates are added. So not all are covered as yet, but Apple is consistently adding locations to the list. Once selecting "look inside" the view changes and you will now be able to see a floorplan of the desired building.
How it works
Apple have mapped these indoor areas and have, in collaboration with the relevant authorities, paired wi-fi access points with co-ordinates on the floor plans. The result is a location reading which Apple confidently states is accurate to within 3-5 meters. Incredibly, when you access the building desired, the technology also allows you to scroll between levels, in the cases where the building is multi-level, such as in most malls. The detailed floor plan changes as you scroll through.
What else can it do?
Indoor Maps has a host of other features available to them. For a start, it provides place cards of any business that you hover over in the building, meaning shops and restaurants and other service providers. The information detailed here includes the type of product sold, user ratings, and useful information regarding store contact details and opening times.
There is also an incredibly useful browse function, which allows the user to search for products or services they are particularly interested in. So, for example, if you are in a mall and you are looking to buy electronics, by selecting "browse" at the bottom of the screen it allows you to search though all the options available in the mall, or narrow the search depending on your criteria. "This type of search is something akin to a browse through the mall's directory, and even negates the need to check that physical reference point when you are actually in the mall," enthuses Terry Zoikom, a tech blogger at Writemyx and Britstudent.
In airports, the information extends to which airlines are present in which terminal, as well as information about check-in desks, which is incredibly useful when you are tired or anticipating arriving late, so need to navigate the airport quickly. There are also details of other important places such as security checkpoints and gate locations which promise to make the task of navigating a busy airport much easier. Finally there are also shop and eatery directories similar to those in the malls.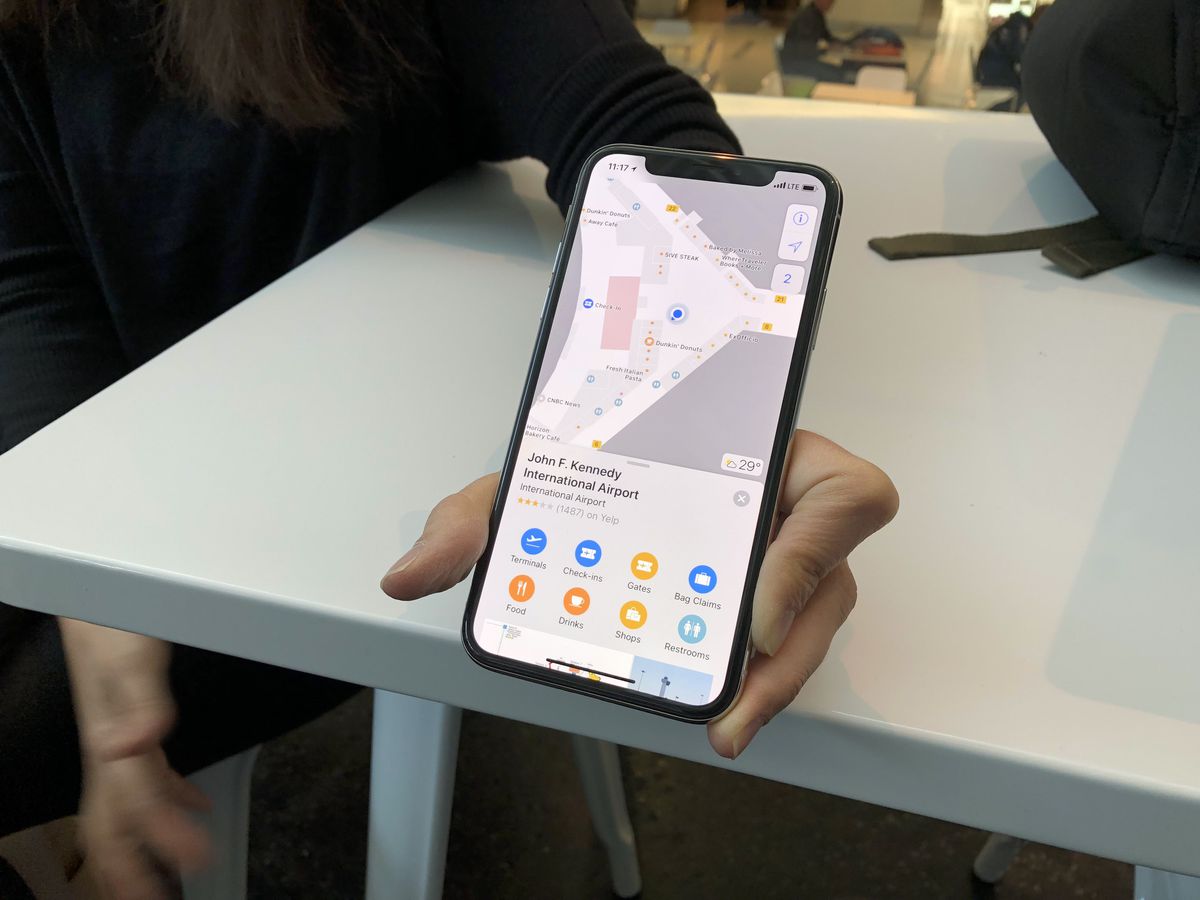 Are there any limitations?
There are perhaps two downsides to this function that currently exist. The first is that there are no oral or written directions given to you as to attempt to navigate towards your desired location, as there would be, say, when you are using directions on Google Maps. There is, however, a compass function which does make it relatively easy to ascertain the direction you need to move in.
The other drawback as it currently exists is the limited number of malls and airports that are currently available. As to be expected, most major cities in the US have been added, but not all the country is covered, and internationally there are currently just a limited number of options in the UK, Spain and Australia, among a couple of others countries. Of course, Apple is working hard to improve upon these options, so expect your local mall or airport to be covered soon.
As it stands, this fantastic new feature promises to elevate Apple Maps into the realms of popularity currently enjoyed by Google Maps, and as Sally O'Flaherty, a writer at Nextcoursework and 1day2write rightly predicts, "the future remains exciting with regards to what these tech behemoths will come up with next".
Emily Marchant is a marketing manager at Academic Brits and Assignment Help renewing and retaining existing subscription-holders. From sponsored content to effective advertising campaigns and well-judged PR events, moving through the dissemination of newsletters and the building of fruitful partnerships. Her skillsets include project management and effective team collaboration. She is also a blogger at PhdKingdom.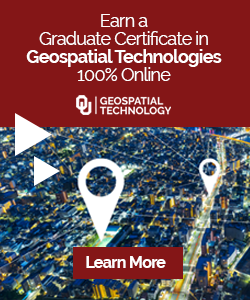 The community is supported by:

Next article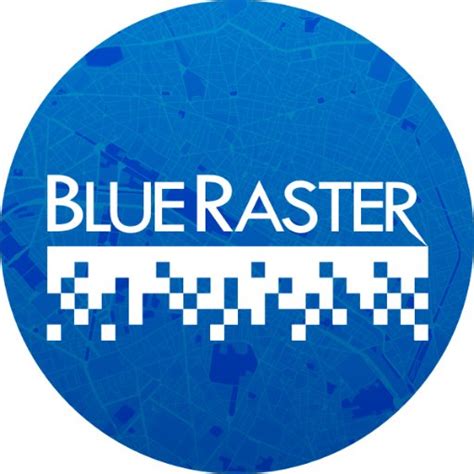 #Business #Featured #People
Jobs in Geo – Week 20
At Geoawesomeness, we're working on creating an interactive job portal for companies to submit jobs and for job-seekers to look for jobs in the geospatial industry.
If your company is looking for new talent and you want to share the opportunity with our community, feel free to submit a job using the online form for us to review and include in our list!

Featured Job: Software Engineer at Blue Raster
📍Arlington, VA United States
Blue Raster is looking for a Software Engineer to help create innovative and modern web and mobile applications. You will be taking an active role in developing the full stack, bridging the gap between the front-end elements and the server-side infrastructure. You will be responsible for how the application looks and functions. The successful candidate will be both independent and collaborative, and possess the desire to continuously learn and teach others about the newest technical advancements. You'll work with a talented team to deliver engaging web and mobile mapping applications that have a direct impact on our clients and their global missions.
APPLY HERE
📍Arlington, VA United States
Blue Raster is seeking an experienced Power BI Developer with 2+ years of professional experiences with Power BI and data analysis. This position will mostly focus on data analysis and production efforts in support of an international project focused on ending the HIV epidemic (and other GIS related projects) in our Arlington, VA office. This is an excellent opportunity for an individual to work in an exciting multi-disciplinary environment among a team of talented and dedicated professionals in a variety of fields including Health, Conservation, Government, Global Affairs, and Education. The position offers great potential for professional growth and the opportunity to deliver engaging web and mobile mapping applications that have a direct impact on our clients and their global missions.
– Must be legally eligible to work in the United States, we cannot sponsor H1B Visas
– Some travel to Africa and/or Asia may be required.
APPLY HERE
NextDoor: Business Intelligence Manager
📍San Francisco, USA
Deimos: Software Engineering Trainee for Data Systems
📍Madrid, Spain
Bureau of Land Management: Lead Cartography Technician
📍Anchorage, USA
Trimble: Interaction Designer II – UX
📍Chennai, India
Apple: Cartographer
📍Cupertino, USA
Trulia: GIS Analyst/Coordinator
📍San Francisco, USA
Neighborly: Geospatial Software Engineer
📍Boston, USA
MappedIn: Map Designer (Co-op – September 2019)
📍Kitchener, Canada
ARUP: Geotechnical Engineer – Internship
📍Milan, Italy

Are there any specific things you'd like to see in our job portal? Feel free to get in touch.
Want to get your dose of Jobs in Geo directly to your inbox? Subscribe to our jobs newsletter here.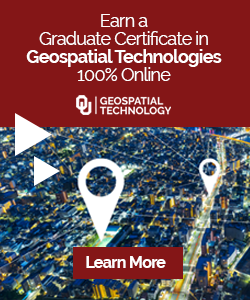 Read on