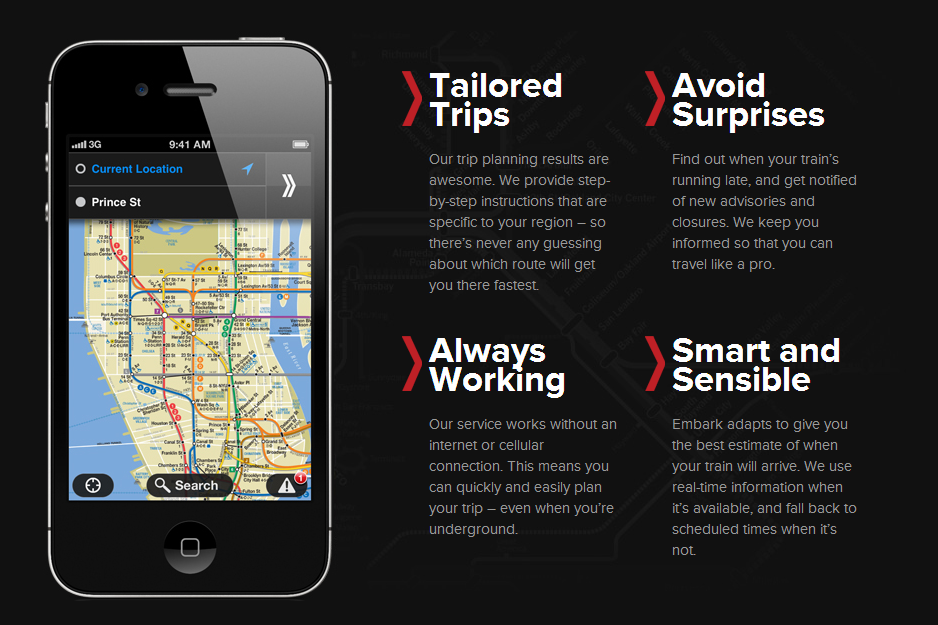 #Business
Apple Buys Another Public Transit App – Embark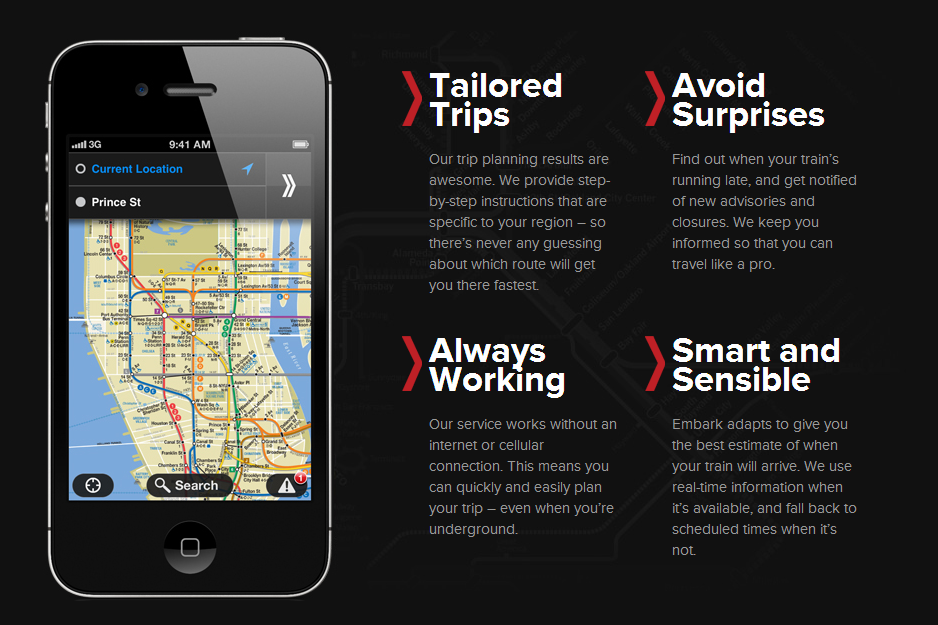 Apple is trying hard to improve its iOS Maps App user experience. While the app itself is pretty decent (as you could imagine from Apple), the key value to users – geographic data is Apples  Achilles' heel. Lack of proper points of interest, not accurate real-time traffic, bad routing… this is only a part of Coupertino sins which makes it far behind Google and Nokia.
Over last year Apple was doing a lot to improve the situation. It acquired several start-ups, hired a lot of experts from all around the world and is even planning to ask users for help. In July Apple bought location-based trasit app Hot Stop which was providing free door-to-door mass transit, walking, biking, and taxi directions for over 1,000 transit agencies in over 750 cities around the world. This week apple bought Embark which was offering free app with offline public transport info. Although Apple never discloses the details of the deal saying:
Apple buys smaller technology companies from time to time, and we generally do not discuss our purpose or plans.
it is clear that they are trying to integrate public transport feature in its apps. I guess that we will learn some details when Apple will launch new iPhone (on the 10th of September). What's the lesson from Apple's mapping challenge… Apparently creating a great global map and navi app is not that easy as one could expect.
 source: Jessica Lessin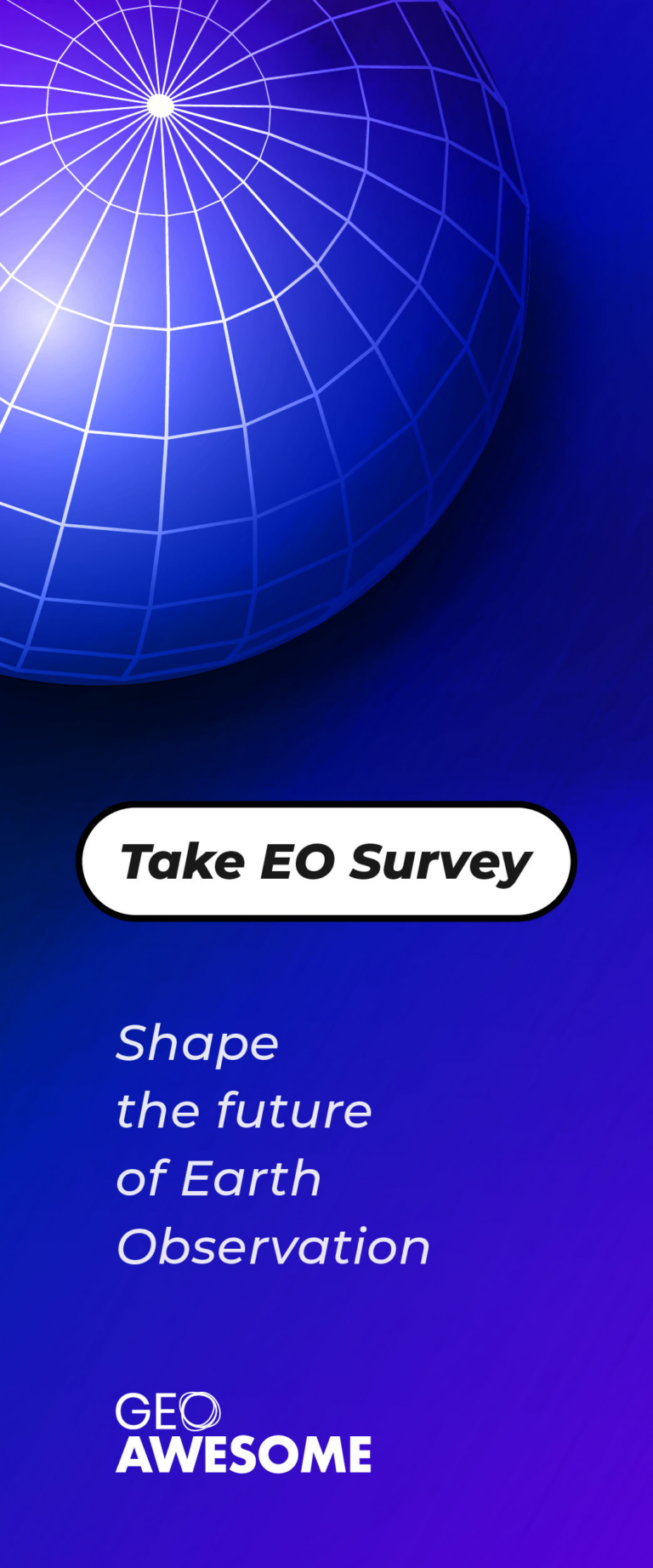 The community is supported by:

#Business
Next article
#Business
Visualize and Monitor Maritime Vessels, Real-time on Google Earth
Hi folks, download this awesome KMZ file to visualize, monitor and obtain nice information on marine vessels' positions on Google Earth. It is free of charge just download and visualize the real-time positions of these vessels as they change. You can navigate to your area of interest and see the vessels around there, click on them and obtain some information including pictures for the vessels.
Click here to download the file
You need Google Earth Application installed to visualize the KMZ file, if you don't have Google Earth app, you can download it right here and install.
Source : Marinetraffic.com
Read on