#Featured #Ideas
This animation shows the comparison of travel time today and 100 years ago
A few months ago we wrote about an amazing map created by British cartographer John G. Bartholomew in 1914. The map shows isochrones of travel from London to locations around the world.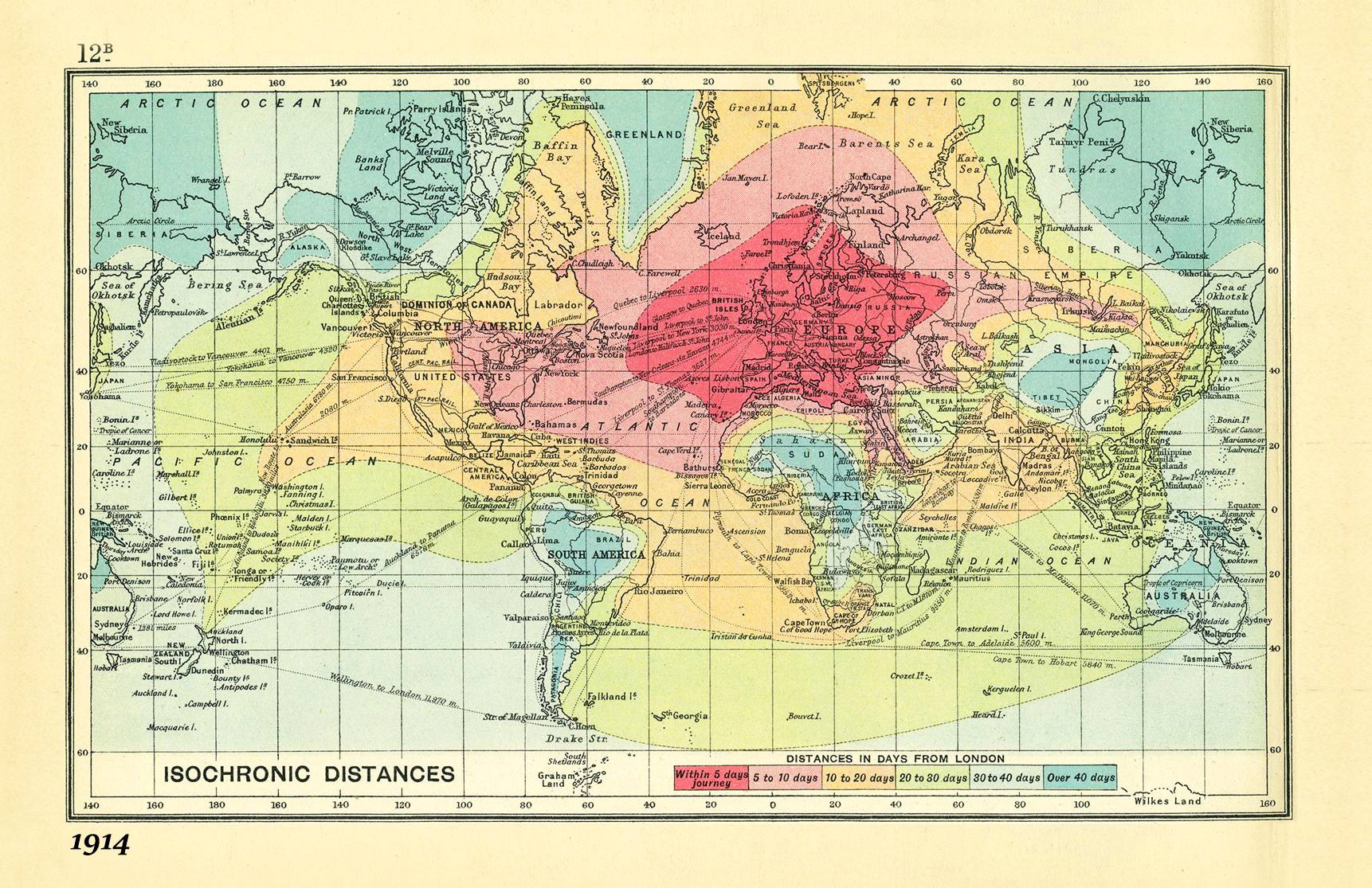 It is striking that 100 years ago travelling was taking days or even weeks. You could travel the whole Europe within less than 5 days, getting to New York would take you up to 10 days and in order to get to Singapore or Australia you would need around 1 month.
The map is so brilliant that guys from Rome2rio, a start-up that specialises in helping people get anywhere on the planet, decided to update it based on 2016 data. It is truly amazing how the mobility of people evolved together with the technological development. Today you can get almost anywhere in the world within 24h. There are a few places on the planet where it would take you more than 1 day to get to.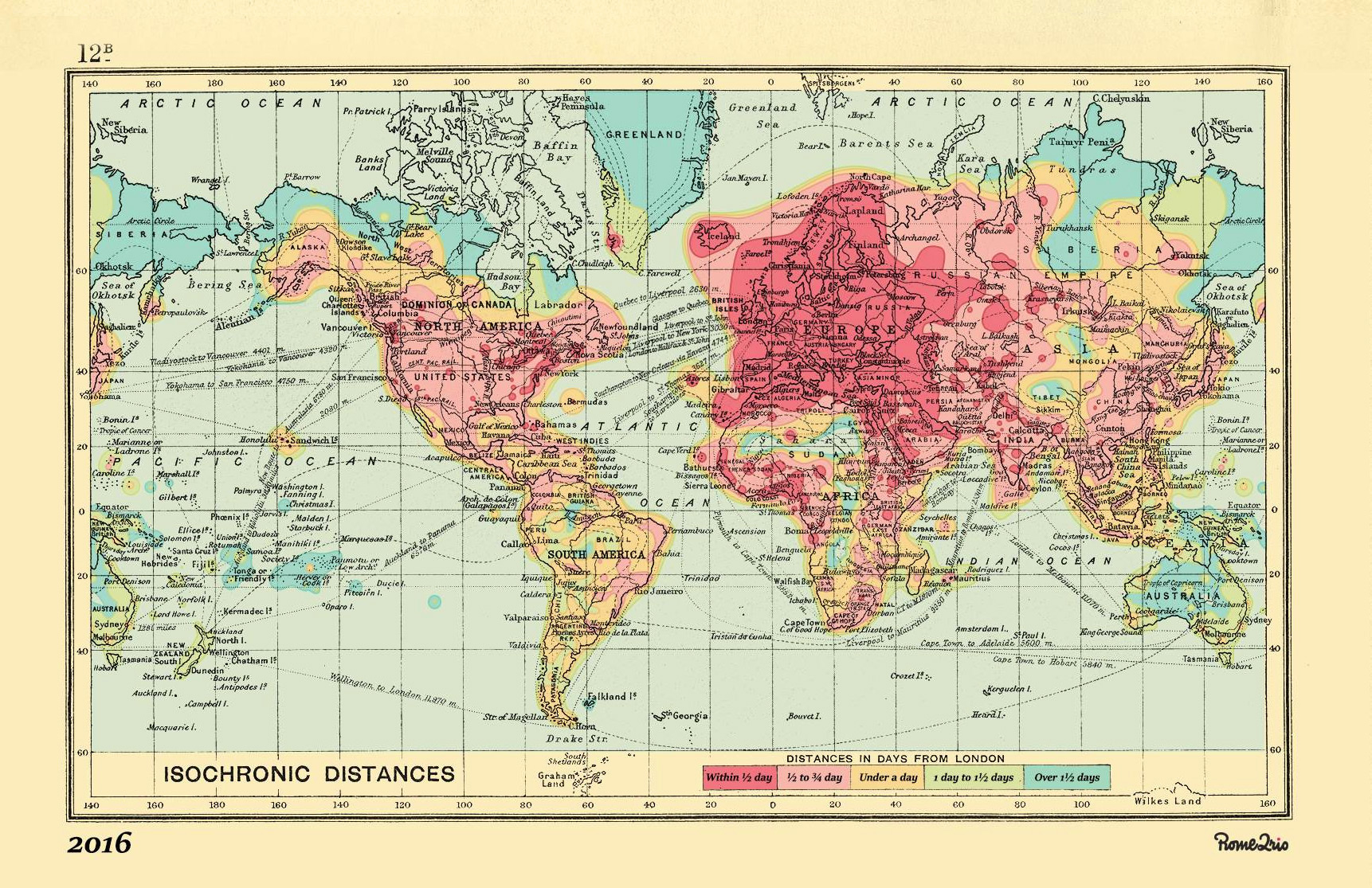 Based on these two maps I've decided to boot the overall impression and I've combined them into a small visualization that highlights where the biggest change occurred. Of course the map itself is amazing but what strikes me most is actually not the map but the legend of isochrones. Over just 100 years we've changed the unit of travel time from a day to an hour.
It's amazing!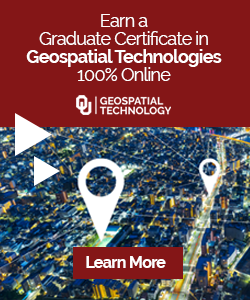 The community is supported by:

Next article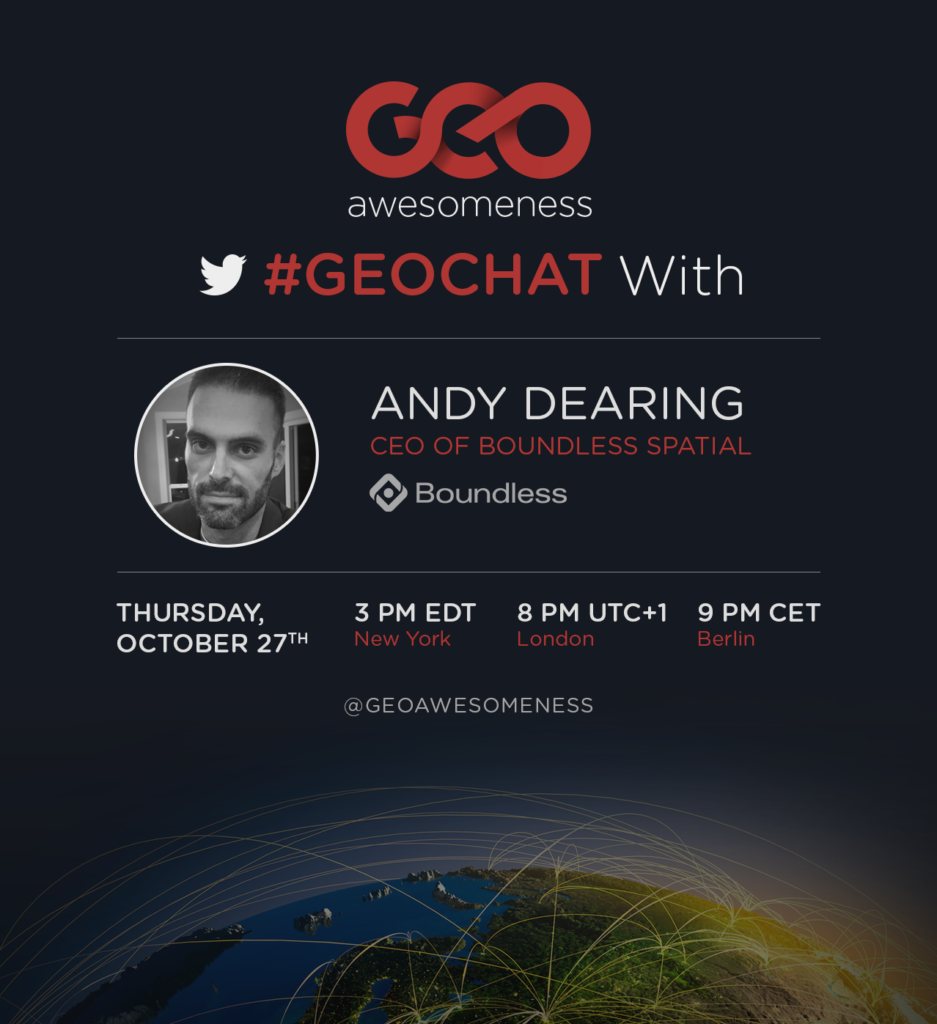 #Business #People
Let's chat about Open Source and Hybrid GIS on #GeoChat this Thursday
This week on #GeoChat, we have Andy Dearing, the CEO of Boundless Spatial as our guest. You might know Boundless Spatial from their famous OpenGeo Suite package – the best applications from the open source world in one package for Web mapping.
What is #GeoChat again?
#GeoChat in a nutshell, is our version of the Reddit Ask Me Anything (AMA) session or a town hall Q&A session, if you may, with the coolest GeoGeeks and geo companies.
#GeoChat is all about you and the questions you might have for Andy and Boundless about being in the business as an open source company and about Hybrid GIS solutions.; Topics that were voted most interesting 🙂
How to ask a question? And what time is it?
Include #GeoChat and tweet your question directly either to @geoawesomeness or to @adearing during the GeoChat. Its at 19.00 UTC, here is a link that will help convert it to your timezone.
Just going over the possible topics for our #GeoChat w/ @boundlessgeo, what would you #GeoGeeks like to discuss? https://t.co/SWtLzG7PiY

— Geoawesomeness (@geoawesomeness) October 13, 2016
Need more inspiration about the format? Here is the link to the past #GeoChat's we have had with HERE and What3Words as an example.
Open Source and Hybrid GIS
Open Source is huge these days and it has certainly gained a lot of importance as well. In fact, Wired (one of our favourite tech websites out there) ran a cover story late last year titled "Open Source Software Went Nuclear This Year". That being said, many organisations including Governmental agencies just can't flip the switch and go Open Source in a day. That is where Hybrid software architecture that makes use of both proprietary and commercially supported open source tools (e.g QGIS) come in handy. Enough said, already! Join us on Thursday 27th October 🙂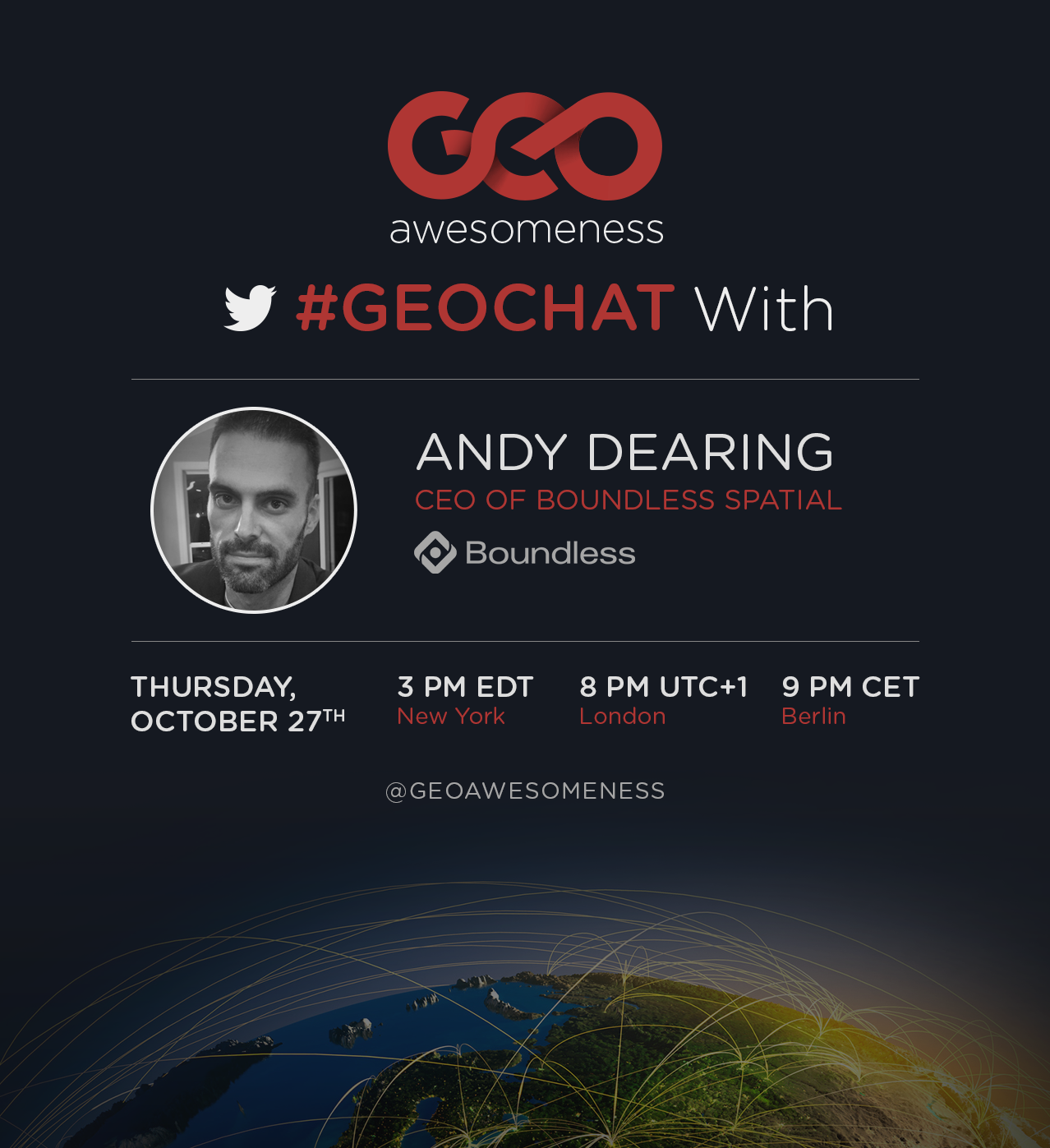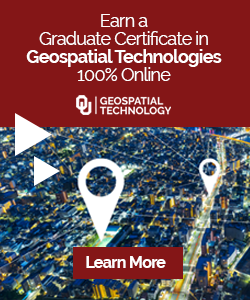 Read on