#Business #Ideas
Amazon Takes Maps API Out Of Beta – The End Of Google Maps For Kindle?
It seems that Google Maps on your Kindle Fire won't be the default option for much longer. Back in September, the online retail giant introduced a beta version of its Amazon Maps API and now it's finally ready. Developers seems to be interested in the new platform. Apps like Hipmunk, Evernote, Trulia and Zillow are already integrated into Kindle Fire.
At this time The Amazon Maps API has two core features:
Interactive Maps, where you can embed a Map View in your app for customers to pan, zoom and fling around the world. You have the option to display a user's current location, switch between standard maps and satellite view, and more.
Custom Overlays, where you can display the locations of businesses, landmarks and other points of interest with your own customized markers and pins.
Well… Let's just hope that Amazon will not make the mistakes of Apple… and Google Maps will remain the default option for Kindle Fire users.
source: Amazon
The community is supported by:

Next article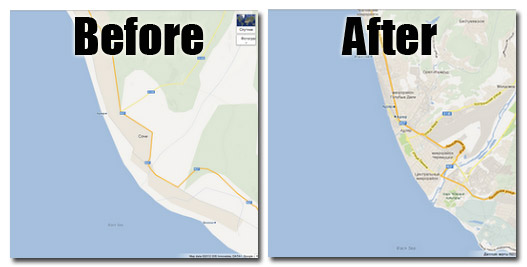 #Ideas
Google Adds Detailed Maps Of 45 Russian Cities
Finally a good news for all Russian geoawesome readers! Google recently updated 45 Russian cities with detailed maps starting from Sochi, the future city of the Winter Games in 2014 and finishing in deep east with Vladivostok. We live in a second decade of XXI century and 45 important Russian cities were not mapped. To be honest I think it's a little bit embarrassing for Google…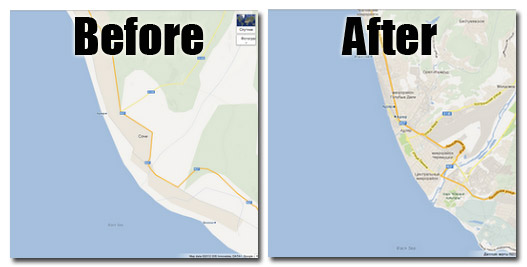 A complete list of cities for which detailed maps are now available Google, you will find below.
source: Google Maps Russia
Read on