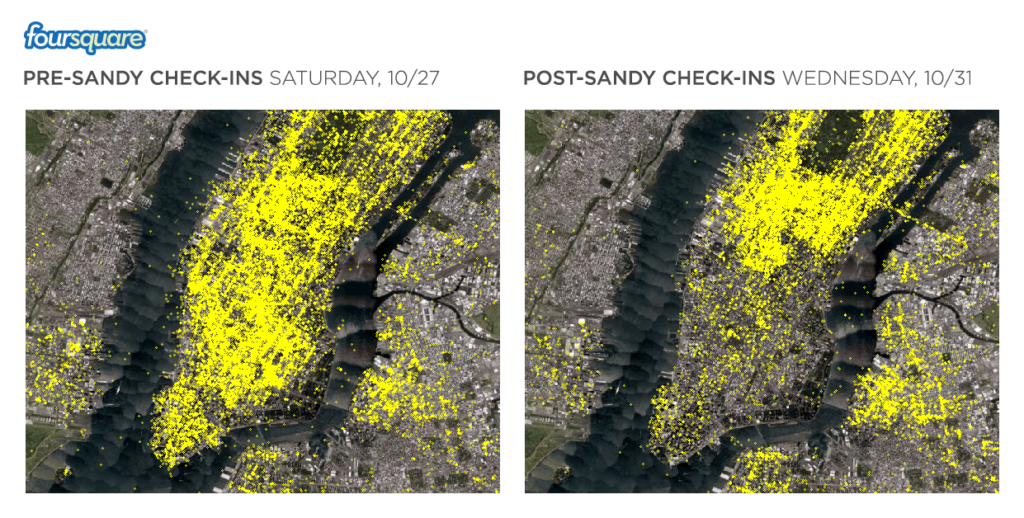 #Business #Ideas
A time lapse of Foursquare activity in NYC during Sandy
Nice visualization made by Foursquare of the before and after of the Sandy. It shows how check-in patterns change during an event of Hurricane Sandy's magnitude. It all begins with the Saturday before the storm and ending early morning – the 5th of November. Besides the general ebb and flow of activity between day and night throughout the week, you'll see the number of check-ins drastically decrease below 34th Street from Tuesday to Friday, when almost all of lower Manhattan was without power.
And image comparison: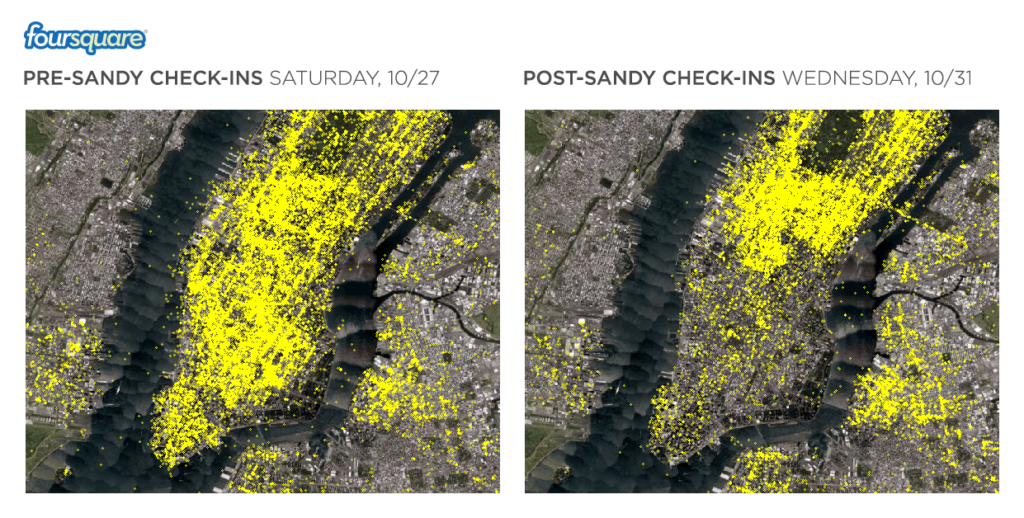 source: 4SQ Blog
The community is supported by:

Next article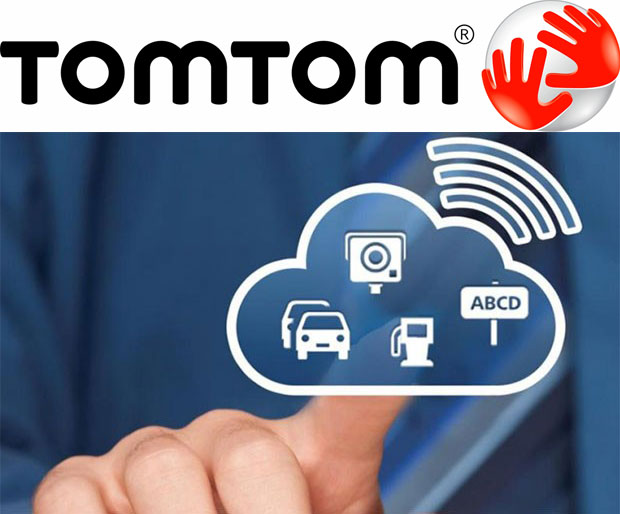 #Business #Ideas
TomTom Launches LBS Developer Portal for Rapid App Development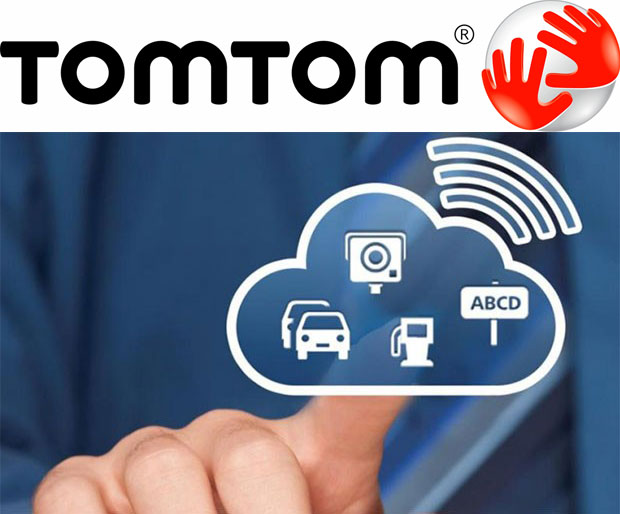 TomTom yesterday launched the  new Location Based Services (LBS) Platform and Developer Portal.
According to Tom Tom, this provides developers developers with the content and tools to rapidly create location-enabled applications for a variety of commercial and consumer markets. Leveraging this platform, developers can create lots  of Geo-applications including fleet management, route planning, traffic management and geospatial analysis says LBSzone.com.
Quoting Dan Adams, vice president of Location and Live Services at TomTom: "In response to the increasing demand for top quality data and services, TomTom is offering a comprehensive, easy to use solution for adding location intelligence to applications. The launch of the TomTom LBS Platform is an important evolution. Now we can provide application developers with web-based access to high-quality location content worldwide."
Features:
The LBS Platform and Developer Portal currently eneables the following content and services, courtesy of LBSzone.com:
Map Toolkit API providing access to:

Map display web service, which delivers WMS-style raster maps based on TomTom's flagship MultiNet map database. Tiles are pre-rendered at 18 zoom levels, ranging from a single global tile to 305×305 meter detailed map images.
Geocoding web service, enabling both free text forward geocoding (find a location by entering an unstructured address, place or POI) and reverse geocoding (identify a location from a pair of latitude and longitude coordinates).
Routing web service, which provides highly accurate point to point routing and route re-calculation using TomTom's best-in-class algorithms.
Traffic web service, using TomTom's award winning HD Traffic to deliver real-time traffic incident and delay information.

Downloadable iOS, Android, and JavaScript software development kits (SDKs) to efficiently develop location based applications using TomTom APIs.
Cloud-based performance and scalability, giving developers around the world 24×7 access to TomTom's content and services.
Management tools that make it easy for developers to track usage.
Free evaluation API key can be obtained here, too.
Source: LBSzone.com.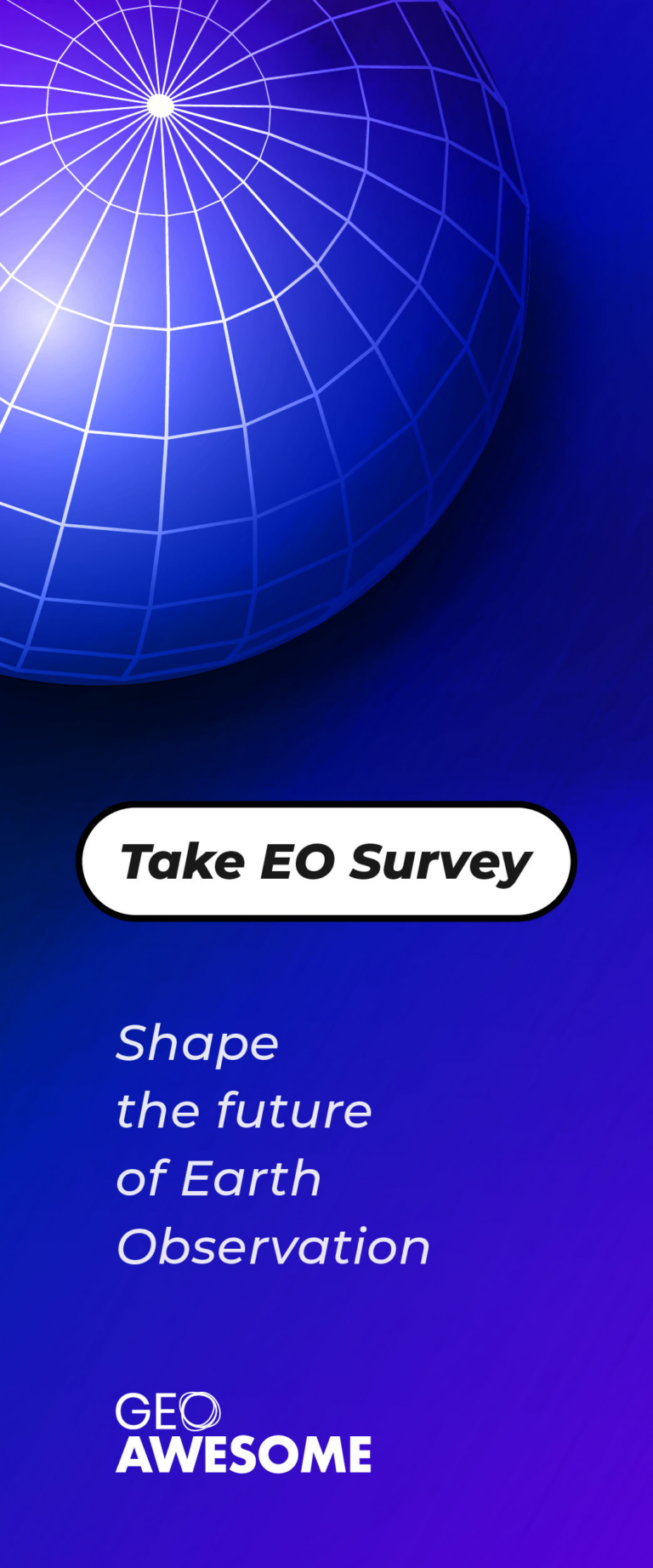 Read on