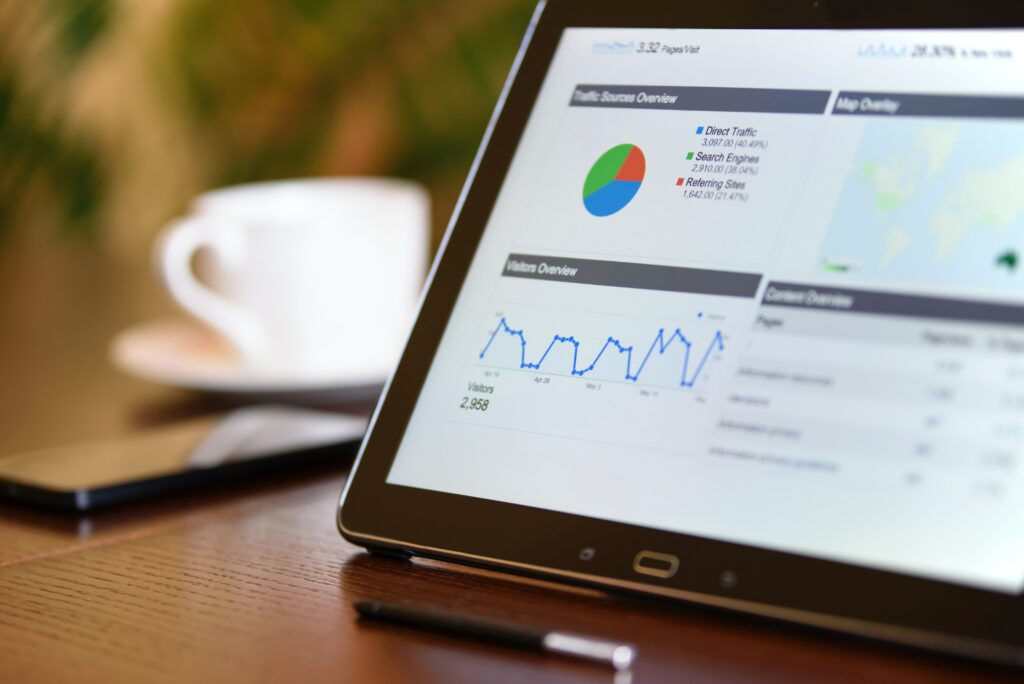 #GeoDev
5 applications for geospatial analysis 
Editor's note – Geoawesomeness Guest Features is an on-going series that spotlights the thoughts, experiences and expertise of our guest writers. We want to encourage a broad set of writers to inform, delight and challenge us all. Together, let's build a more diverse, inclusive and welcoming Geospatial community. 
---
During my time in university at the beginning of my career in geomatics/GIS, I was exposed to a limited amount of geospatial applications. I mainly utilized ESRI's ArcGIS to complete my assignments but as I entered into the workforce during my co-op terms, I started to learn more about other applications that could be used for geospatial analysis some of which were cost-effective while others required you to obtain a license that was quite costly and therefore was often inaccessible not only to students but to the general public and some organizations as well. 
In this post, I will highlight some of the geospatial applications that I have utilized throughout my career thus far and how they can help you analyze and transform your data. I will focus primarily on the usability and accessibility of these applications rather than just the advantages and the disadvantages of each application as it is important to know how seamlessly one can learn how to analyze their geospatial data in an effective manner. 
Note: Most of these applications are fairly easy to use if you have a basic understanding of GIS concepts and/or software. 
ArcGIS
Most people in the geospatial industry are familiar with ESRI products, specifically ArcGIS. However, these products are not always accessible to some individuals and organizations as they require you to obtain a license that can be quite costly. 
Esri does however offer free massive open online courses (MOOC) where you can learn how to conduct geospatial analysis using ArcGIS Pro and/or ArcGIS Online. It is important to note that like ArcGIS (ArcMap, ArcCatalog and ArcScene), you can only download and operate ArcGIS Pro on a computer with a Windows operating system making it inaccessible to those with macOS and Linux operating systems. 
Some tools that ArcGIS Online has that may be useful for data analysis: Join Features, Find Hotspots, Create Buffers and Aggregate Points. ArcGIS Online also provides descriptions on the function and usage of each tool so that you can figure out which ones are best suited for your analysis. 
Visit https://www.esri.com/training/mooc/ for more information about ESRI's MOOC program. 
FME
FME also known as Feature Machine Engine is an application where spatial and non-spatial data from multiple different sources can be loaded, manipulated and extracted using transformers and automated workflows. FME is typically not considered to be a GIS application however it is quite helpful in terms of conducting spatial analysis. If you wish to learn how to use FME, there is a 30 day free trial for FME desktop on Safe Software's website that works on multiple different operating systems including Ubuntu, Windows and macOS. You can also apply for a free license so long as you qualify (students, NGOs and recent graduates can apply). 
These are some of the transformers that I've found to be helpful in the past: Attribute Creator, Attribute Exploder, JSONExtractor, Feature Merger, Feature Writer and Duplicate Filter. Descriptions on the function of each transformer are available on Safe Software's website. 
Note: the transformers you choose to use are dependent on what type of output or result you want to be derived from your analysis. 
Training videos are available on Safe Software's website but if you need more training videos, there are many available on YouTube.Visit https://www.safe.com/fme/fme-desktop/ & https://www.safe.com/training/recorded/ more information about FME desktop and training. 
Quantum GIS
The use of open source software such as Quantum GIS (also known as QGIS) has become increasingly prevalent in the last decade. People have been driven to use open source software primarily due to its cost effectiveness along with its functionality and capabilities. For some large scale organizations, it can be costly to provide every employee with a license to software such as ArcGIS so as a substitute, organizations are encouraging their employees to learn more about open source software and utilize them to conduct their geospatial analysis. In fact, in my day to day for the last few years as both a GIS technician and a Data Analyst, I have been using QGIS to conduct my analysis and have trained other employees to do so as well. 
Unlike ArcGIS, QGIS can be downloaded using any operating system such as Linux and macOS. It may be argued that QGIS isn't as user friendly as ArcGIS in terms of explaining how to use geoprocessing tools and what outputs they derive, however there are geospatial forums online that can help you find out which tool(s) you may need to conduct your analysis. QGIS also offers a large number of plugins that can be useful to transform your data. 
Some useful processing tools and plugins are: Join by Attribute Value, Extract by Location, Topology Checker (to check for invalid geometry within a feature layer), Editing toolbar (Merge features, Split Parts, etc.. ), QuickMapServices plugin, MMQGIS plugin (geocoder/reverse geocoder). 
QGIS offers extensive training on their website so that you can learn how to use their software in a short span of time. QGIS North America's channel on YouTube also offers pre-recorded training sessions given at their conferences such as "An Introductory QGIS workshop for beginners" given by Michele Tobias. 
I also recommend following Spatial Thoughts on YouTube and checking out their blog as they discuss how to utilize a variety of geospatial tools in QGIS. The same goes for the company, Luna Geospatial run by one of my former colleagues, Cliff Patterson, who is quite proficient in QGIS and open source software. 
Visit https://qgis.org/en/docs/index.html for more information about QGIS. 
AutoCAD
In some cases when governments or organizations only have scanned maps or images available, AutoCAD can be a crucial tool in terms of transforming those maps/images into usable data. This can be done via digitization and the resulting output (.dwg files) can also be uploaded into other GIS applications such as ArcGIS and QGIS as sources of data.
Since I primarily used AutoCAD to digitize survey drawings at one of my former jobs, I was mainly using the line, circle and arc drawing tools to accurately measure lines on those scanned survey drawings.
AutoCAD has a free version that can be used by students and educational institutions for up to one year. You can also obtain a free trial for business purposes. Otherwise, AutoCAD can be quite costly to use. Note: AutoCAD can be downloaded using any operating system as well. 
Visit https://www.autodesk.com/training for more information about training options. 
Other data and visualization applications
Microsoft Excel and Tableau can also be used as geospatial tools in their own way. As a Data Analyst, I often use Excel to analyze or edit data before I load that data into another program such as QGIS. 
I find myself often using the vlookup function to search matches between tables (similar to the join by attribute value tool in QGIS). 
Applications such as Excel and Tableau even have the ability to transform your data into a map so long as you have x/y or lat/long coordinates within your table. 
Most individuals in the geospatial industry are proficient in Microsoft Excel, however if you need to learn how to use functions in Excel, there are many online forums and resources that can help you do so. 
If you don't already have access to Excel, Microsoft offers a free one month trial for Microsoft 365 (which includes Excel). For more information, visit https://www.microsoft.com/en-ca/microsoft-365/try
Tableau on the other hand isn't as widely used in the geospatial industry (as far as I know) but as mentioned it still has the capability to transform and manipulate your data. Unfortunately, if you want to use Tableau in the long run, you will have to obtain a license that can cost up to 840 USD per person. There is however a free 14 day trial for the desktop version that seems to work on all operating systems. 
Tableau is quite complex to learn on your own, however Data Camp and LinkedIn learning offer free courses that you can complete at your own pace in order to learn how to use Tableau. 
If you are looking for training resources on how to use Excel, Tableau or even PowerBI, visit Data Camp (https://www.datacamp.com/) for courses that are free of charge. 
Visit https://www.tableau.com/products/desktop for more information about Tableau Desktop 
If you are new to geomatics/GIS and you are looking for an application that caters to beginners, I recommend starting off with ESRI's ArcGIS products as well as QGIS. As I mentioned before, ESRI offers free online courses such as "Going Places with Spatial Analysis" that are super easy to follow at your own pace and allow you to learn how to use specific tools for geospatial analysis in ArcGIS Online. Also, since QGIS is an open source software, you can take your time to learn how to use geoprocessing tools and plugins (using QGIS documentation and the various videos/resources I previously mentioned) without being confined to a time limit as you would with products that have a limited time free trial. 
To conclude, geospatial applications have the potential to do a lot for your data so long as you have the right tools to analyze and transform that data into something magical and beautiful.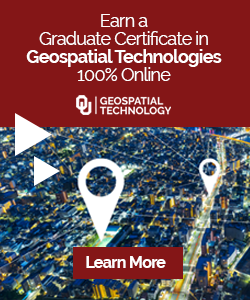 The community is supported by:

Next article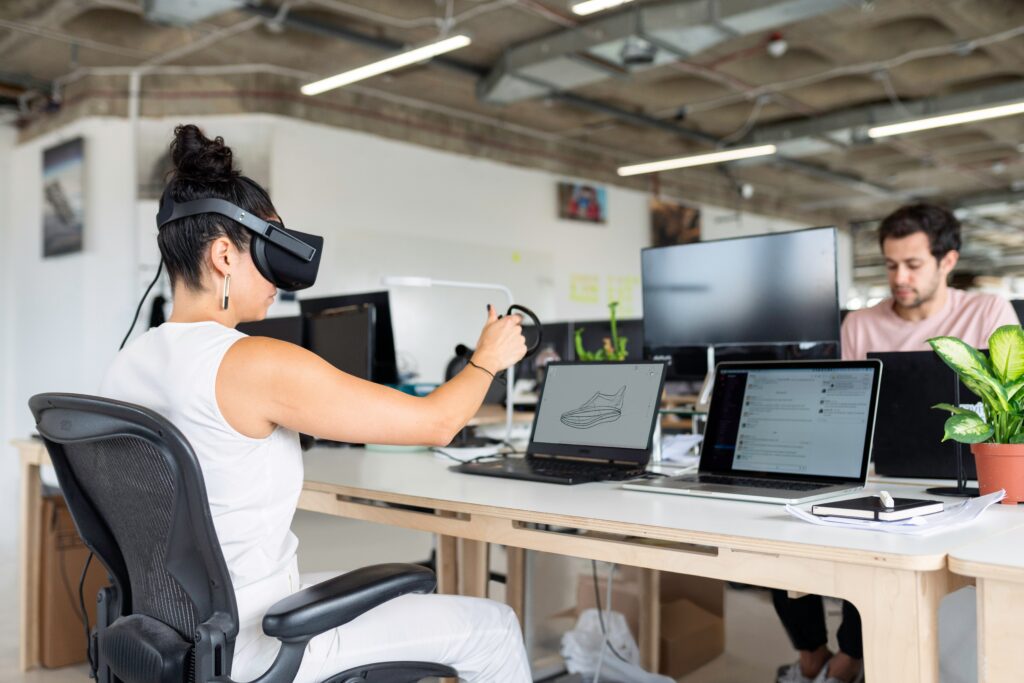 #Business
What is the metaverse and why should geospatial enthusiasts care about it?
Whether it is the radical change in the company's name from Facebook to Meta in October 2021 or a live virtual yet immersive concert in Fortnite, you cannot avoid the Metaverse – whether you understand it or not. But why? The reasons better be good or otherwise Meta would not announce that it would spend 10 billion USD towards building the Metaverse over the next one year.
If you've landed on this article, chances are that it is a result of a google search query that combined geospatial and metaverse or you are one of our regular readers, curious to learn about the metaverse and our take on it. 
What is the metaverse?
Rather than throw a bunch of definitions and tech jargon at you, let me try to explain it using Harry Potter as a reference. 
Any Potterheads out there? Do you remember how the Hogwarts train is accessible only via a platform 9 3/4 ? And how there is a whole world of magic out there with real people only that they interact differently; with their wands and spells. More specifically, (Yes, I am a Potterhead and proud of it) do you remember how Harry dunks his head in a bowl of water to teleport himself to the past in the Half Blood Prince? And how he sees the events in the Dark Lord's childhood unfolding in front of him as if he were right there? Well, you could draw some similarities from this to the Metaverse. No, the Metaverse does not involve magic. Nor is it a machine that allows you to time travel. Then, what is it? While there are some differences of opinion about the definition of Metaverse making it a bit fuzzy, experts generally seem to agree on a few basic things. To save you the trouble of being hit by the Tsunami of Metaverse related articles, let me summarize the common findings you will find online.
 

The Metaverse is a virtual persistent world (aka Hogwarts in the Harry Potter world) that exists alongside the real world (aka the muggle world) and can be accessed by tools (aka platform 9 ¾) such as AR, VR, AI and high speed internet (5G) to handle millions of users logging on at the same time (think concert goers) to create an immersive virtual space that is accessible to everybody.

 

Some of the well-known companies investing a lot of resources in terms of money, time and people towards this are Meta, Google, Microsoft, Nvidia, Epic Games, Unity Software, Roblox etc.

 

The leading use cases are expected in the field of 
Entertainment (Eg: concerts), 

Virtual Office and training spaces,

Training ground level personnel,

Modeling and simulations,

Gaming, 

Online education, 

Fashion and Retail 

Architecture, Engineering and Construction 

Transportation and,

Real Estate.
As tempting as it might seem to refer to the Metaverse as the Internet in 3D for the sake of simplicity, such a definition might be a bit too reductive – that's like saying Google is the internet. Because for one, the Internet is used to browse for information, but you cannot actually "go inside" it. But, if Mr. Zuckerberg is correct, then the Metaverse is an accessible place to live, talk and interact with your friends or colleagues just like you would in the real world but in the form of personalized 3D digital avatars or digital twins of people, places and things (aka wands and spells in the Hogwarts world). You could "go inside" the virtual world using VR or "bring it outside" to the real world using AR. And all this from the comfort of your own couch.
You are probably thinking, "So, metaverse is basically like hopping onto a Zoom call or using Microsoft Teams while sitting in my pajamas on my couch?"  Well, Microsoft CEO Satya Nadella has bigger plans. In his tweet, posted a month after Facebook became Meta, Nadella introduced Microsoft Mesh for Teams software that allows us to interact with each other as expressive animated avatars. So, it's no longer just video-conferencing your colleagues, but as an avatar you can have face-to-face conversations with them that even sound realistic thanks to the AI powered spatial audio that mimics how the mouth moves, the facial expressions and gestures. The platform's aim is to transform the way people collaborate with each other in real-time, for example, in the case of remote onboarding of new recruits as we are still recovering from the pandemic or examining a factory floor from your home. Combining this with another in-house mixed reality product from Microsoft, the HoloLens headset opens the possibility of using holoportation, a 3D capture technology to project a life-like virtual image of a person in a real space (Was this inspired by Harry teleporting himself to a strange place where he is present but also not present? Who knows!)
Why does the Metaverse matter to the Geospatial Community?
As a geospatial enthusiast, why should you care about Metaverse? Although Metaverse is an umbrella term for a lot of technologies, from a geospatial perspective it can be simplified into two concepts. The first one refers to building an imaginary world and digital spaces. From a technology perspective, it is more related to game engines than mapping. While the second one is focused on building a representation of the physical world – or in other words a map. This map would typically be a 3D model and refers to terms well established in the geospatial sector such as digital twins, constructed based on photogrammetry or LiDAR scanning technologies. A lot of Metaverse applications especially in the industrial/professional space will be related to geospatial information. Ability to work and analyze these data will be one of the key enablers to build applications on the top of the Metaverse concept.
Conclusion
If you still feel like you have somewhat understood what the Metaverse is but at the same time, have several questions, fret not – you are probably not the only one. Here is a podcast from Cesium explaining the awesomeness of the Metaverse in a simple, easy-to-understand language. You can even go the extra mile and knock yourself out with their entire two season podcast series with 25 episodes in total so far. Other resources you may want to check out include the  Welcome to the Metaverse by Luke Franks, the Metaverse podcast by James Burke, CEO of Outlier Ventures, Hello Metaverse by Annie Zhang and Living in the Metaverse by the BBC. If we have managed to pique your interest with this article and you would like to understand more in detail about how the geospatial industry can help build and sustain the Metaverse, stay tuned for the next article.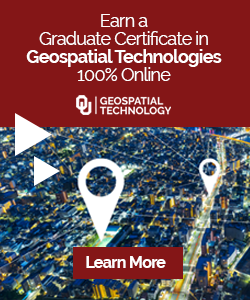 Read on