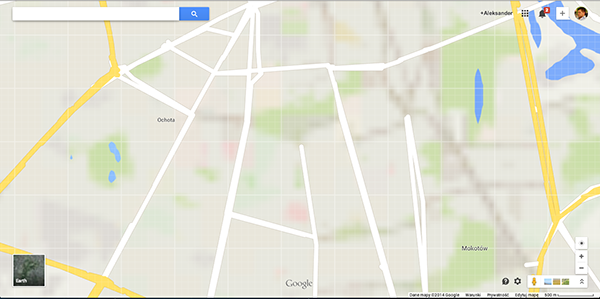 #Ideas
4 things I hate about new Google Maps
Last month Google finally rolled out new Google Maps to all users. After unveiling it as a 'preview' during its annual I/O conference last year, it became a default for everyone. I don't want to give you a wrong impression – there are a lot of great stuff about new Google Maps. For example I really enjoy using the full screen design, and it's great how the web and mobile design are similar, moreover I simply love the new iOS app and I've been using it as my major navigation app in Europe for some time already. Unfortunately there are as well a lot of terrible stuff about the web version of new Google Maps… here is what I have in mind:
1. THE SLOWEST THING ON THE PLANET
What I always loved about Google Maps was that it was so fast. I got used to checking the directions on my computer 2 seconds before leaving home or office… Now I have to wait 2 hours… The new version of Google Maps is so slow that I actually feel older when it finally loads. Google says it's due to the new vector-based architecture which employs WebGL, a JavaScript API that renders 3D graphics inside a web browser. OK, I get that it's the architecture of the future but it doesn't work properly on my Haswell-equipped laptop (which not that slow) today!?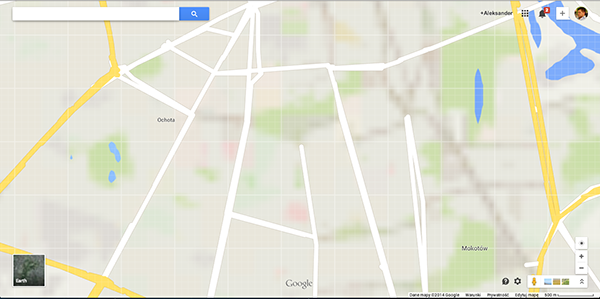 2. WHY CAN'T I FIND ANYTHING?
Another feature which I always loved about Google Maps was search. I was really smart, very fast and it simply worked the way you'd expected. Somehow the search in new Google Maps stopped working like it used to. Sometimes when I search for a street it shows me streets in different cities. I don't really know what has changed but it doesn't work that well anymore. I was often using it as a local search app to find cool places to go around. I had to switch to Foursquare.
3. WHERE IS MY TRAFFIC?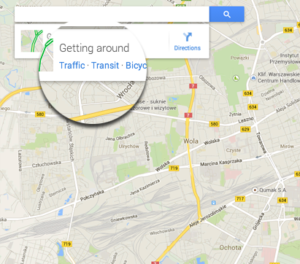 It's true that the old design of Google Map was a little bit rough and based on XX-century interface but it was easy to find everything. Of course it's a matter of getting used to it… but I hate that now I have to always search for that button 'traffic' or 'public transportation'. In the new Google Maps it pops up when place cursor on the search box. Let's be honest it tries to be smarter but I think it might be much less intuitive for a lot of users. At least for now.
4. STREET VIEW – ARE YOU THERE?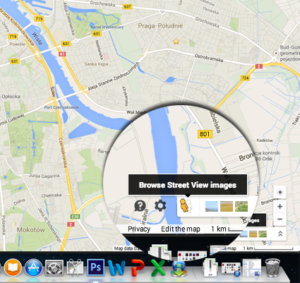 Street View is one of the greatest innovations in web mapping ever. Google improved the technology used by companies like Tele Atlas which where filming the road as a source for spatial data creation but Google did what it does best – took it to the different level – and gave that images back to people. I love Street View and I often used it before I go to the part of the city I don't know. Why is such an important feature hidden in the right bottom of the map? I would also expect that it would be a continuation of the largest zoom (like it used to be in Google Earth. Somehow it seems that Google didn't use the full potential of Street View.
What is your opinion about new Google Maps?
DID YOU LIKE THE POST?
SUBSCRIBE TO OUR WEEKLY NEWSLETTER
[wysija_form id="1″]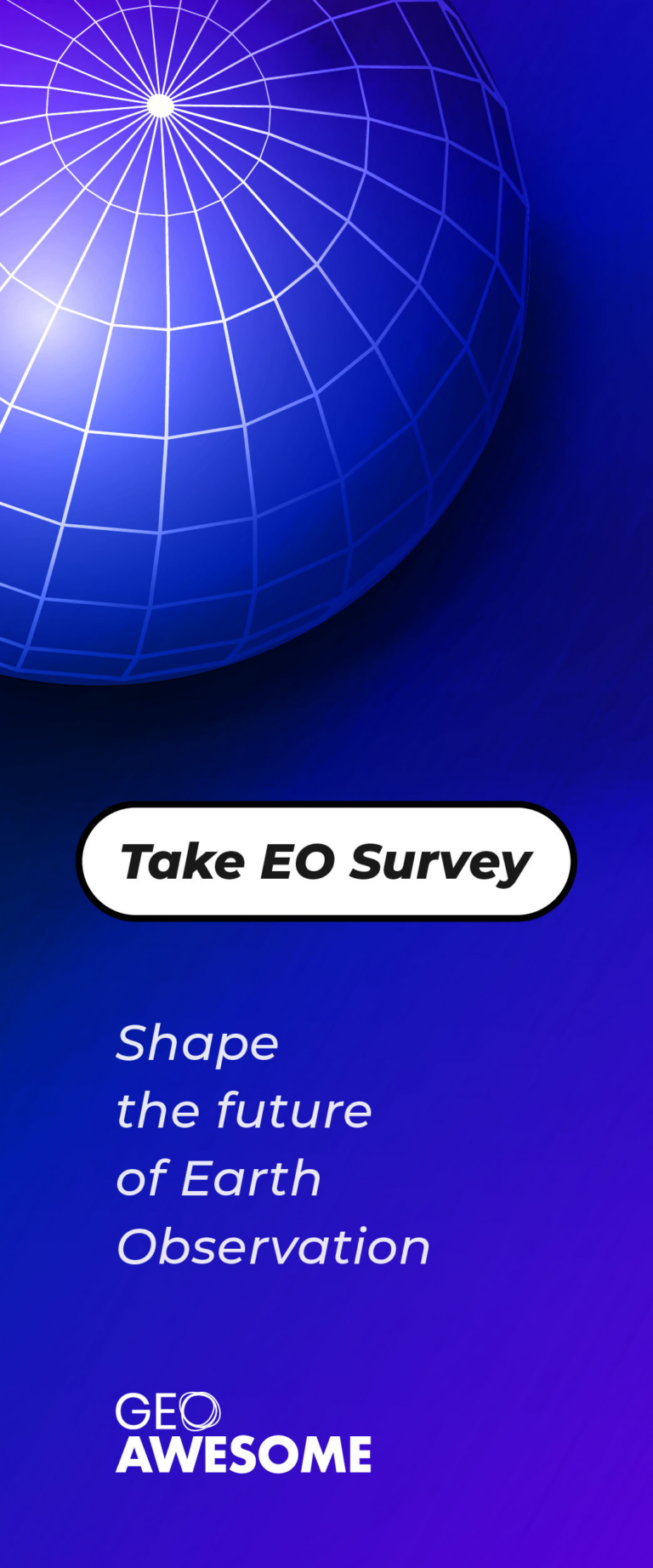 The community is supported by:

Next article
#Business #Ideas
First app for LiDAR data visualisation on iPad
Last week the world's first application for experiencing LiDAR data on an iPad was announced by Austrian company Riegl that since over 30 years is specialized in the research, development and production of laser rangefinders, distancemeters and scanners including appropriate software packages. The RiALITY iPad point cloud viewer is available in the iTunes App Store. It enables to visualise and navigate through point clouds captured by Riegl's laser scanners. RiALITY features true color point clouds and 3D navigation. An Augmented Reality Mode allows point clouds to be virtually projected into the real world.
The scope of RiALITY is to ease the data flow and communication between the contractor (recording companies) and the purchaser (end user). Suchlike, the 3D point cloud data can be easily sent to the client, who is able to visualise the results without difficulty on an iPad for free. The software incorporates a demo dataset from the Rosenberg Castle in Austria. RIEGL scans can also be imported from RIEGL's RiSCAN PRO software into the App, as well.
Take a look at the screen: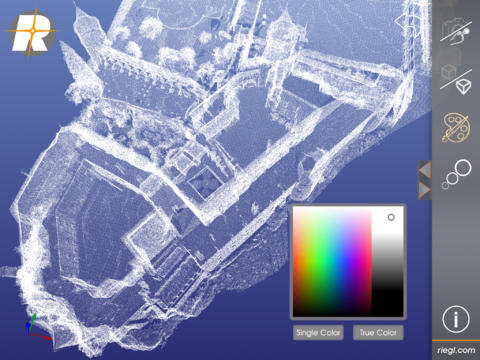 The features of RiALITY in detail are:
– Point Cloud Viewer: Easily visualize 3D Point Clouds on your mobile device.
– Touch Navigation: Use standard touch gestures to navigate through the point cloud.
– Augmented Reality: Print a reference image and experience point clouds in Augmented Reality.
– Single color and True color mode for point clouds.
– Adjustable point size.
– Orthographic and Perspective visualization mode.
– Import of your own point cloud from RIEGL RiSCAN Pro files (.rqx).
– Supports point clouds with up to 2.5 million points.
Go ahead and enjoy it!
Source: GISCafè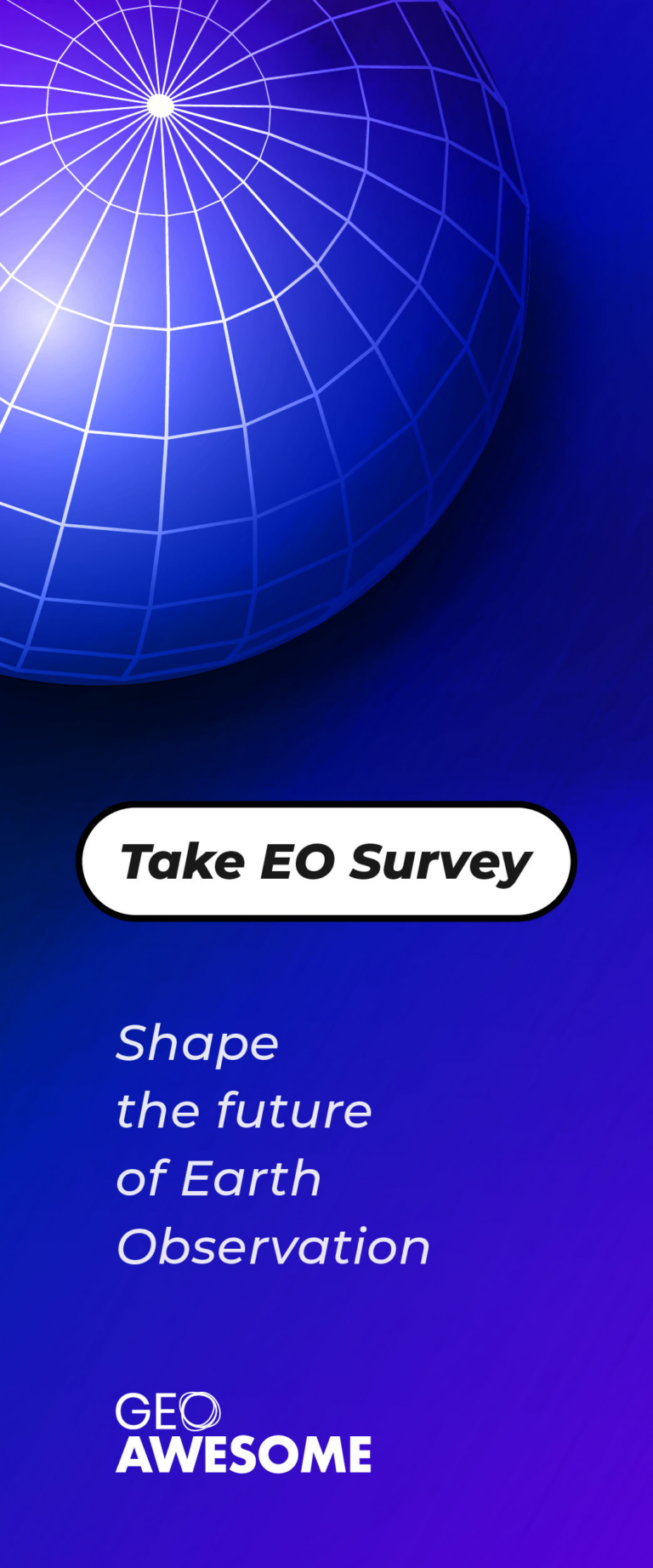 Read on