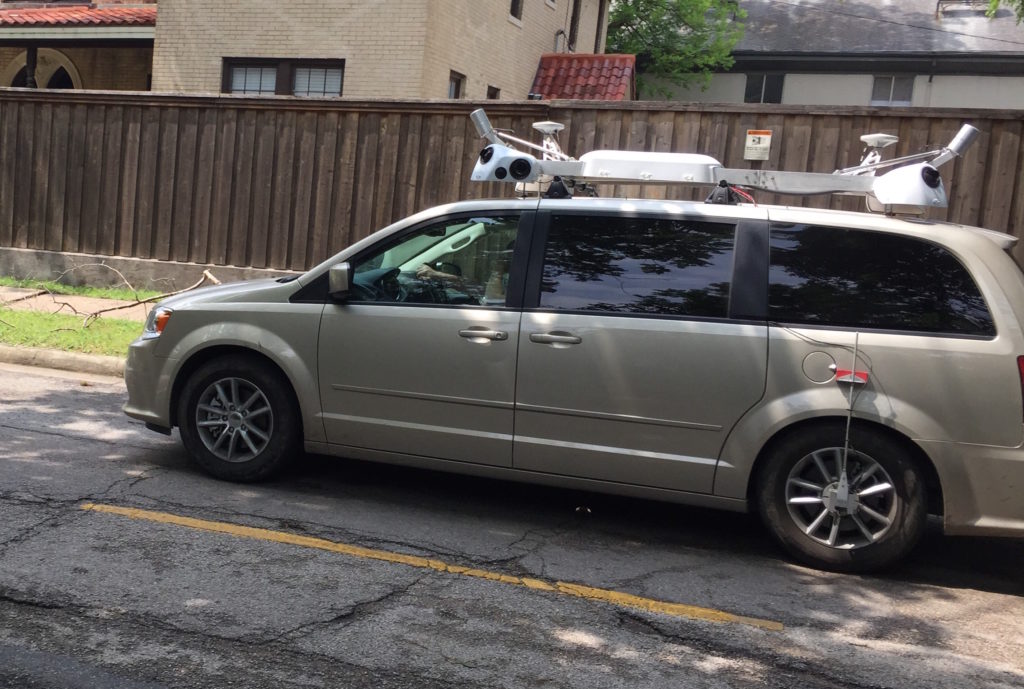 #Business
Is 3D street view coming to Apple Maps?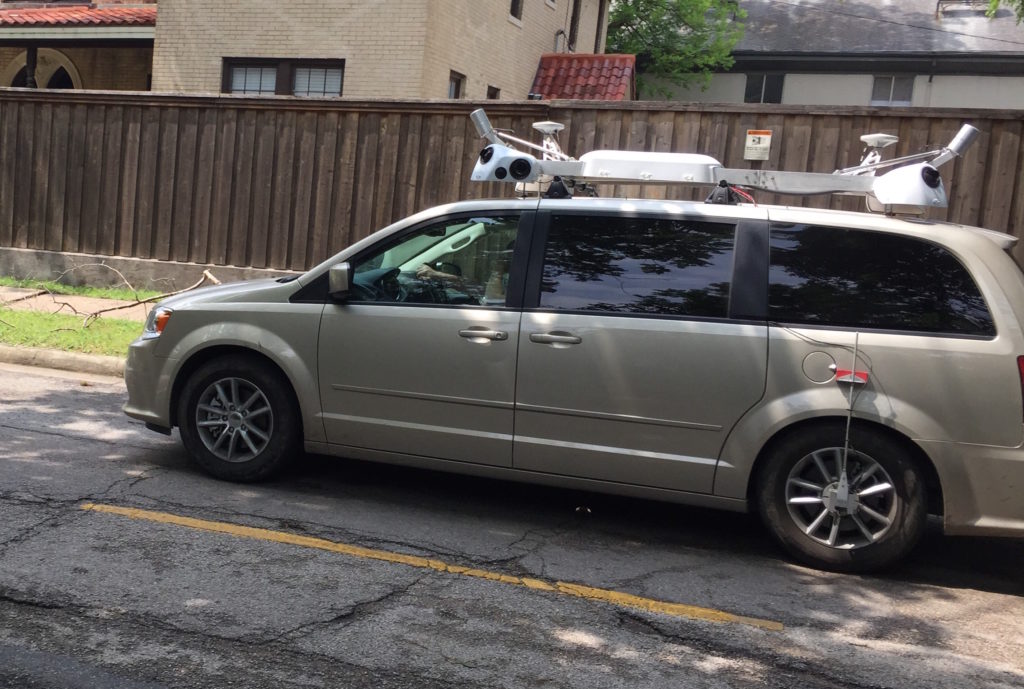 It is no secret that Apple has been driving vehicles around the world to collect data which it says will be used to improve Apple Maps. The company even has its website detailing when and where you can expect to find these automobiles. One such vehicle was recently spotted in New York, and the amount of hardware fastened onto its roof has got us believing that Apple Maps is soon going to get a sensational upgrade.
So what exactly does this hardware consist of? Well, we have counted a GPS antenna, six wide-angled cameras (three on each side), a camera each on the front and the back, and (drumrolls, please!) four Velodyne LiDAR sensors. Now, we know LiDAR is the go-to perception sensor for self-driving cars, a project Apple is also interested in. Having four LiDARs bolted on its top gives the Apple vehicle 360-degree, 3D view of its surroundings, as well as calibrated reflectivity data for precise positioning and object classification and tracking within that environment.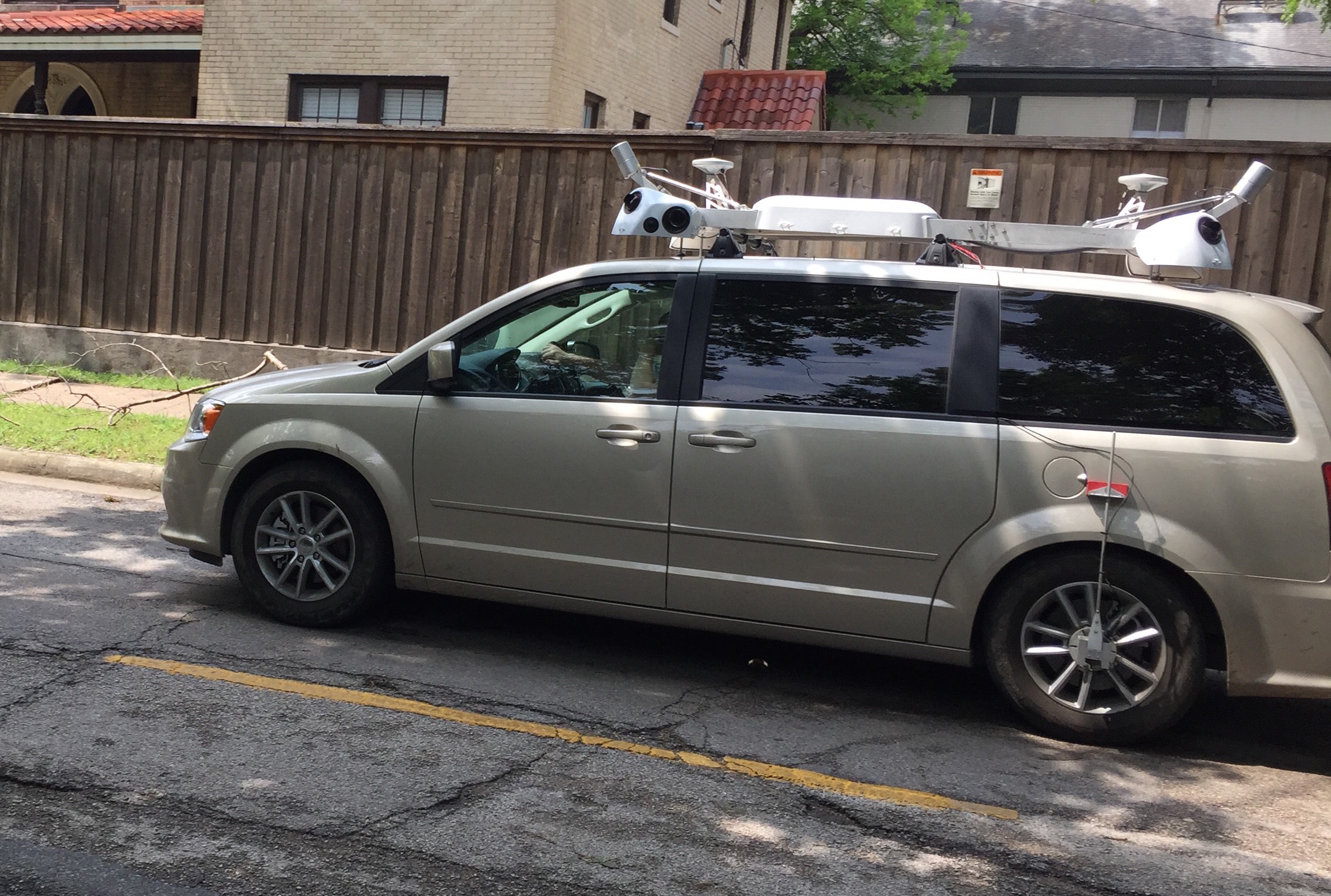 All this indicates that Apple Maps is possibly getting a massive upgrade in the form of 3D street view. Or is may be possible that Apple is killing two birds with one stone here: Getting data so precise that not only can it lend 3D street view capabilities to its Maps, it can also use the same data to power its autonomous vehicles project! Considering that the vehicle which was spotted carried a clear Apple Maps branding, let's stick to the first theory for now.
Ever since Apple made its disastrous Maps debut in 2012, it has struggled to keep up with Google. Having 3D street view may finally give Apple Maps an edge over the Google counterpart as Google simply stitches multiple images together to create Street View and hence its product lacks true depth.
With the upcoming iOS 11, Apple is preparing millions of iPhones and iPads to be used as Augmented Reality (AR) viewers. Making Apple Maps AR-enabled using this 3D street view data would make perfect sense for the company. We already know that iOS 11 is going to introduce indoor maps for malls and airports in the United States, as well as for international locations. And iOS 11 public beta users are reporting a 3D 'flyover' mode in Maps reminiscent of Google Earth virtual reality. All in all, it's heartening to see Apple really stepping up efforts to make its Maps better.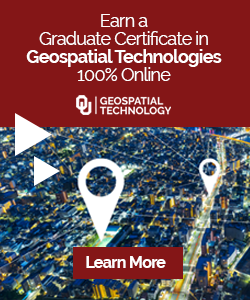 The community is supported by:

#Business
Next article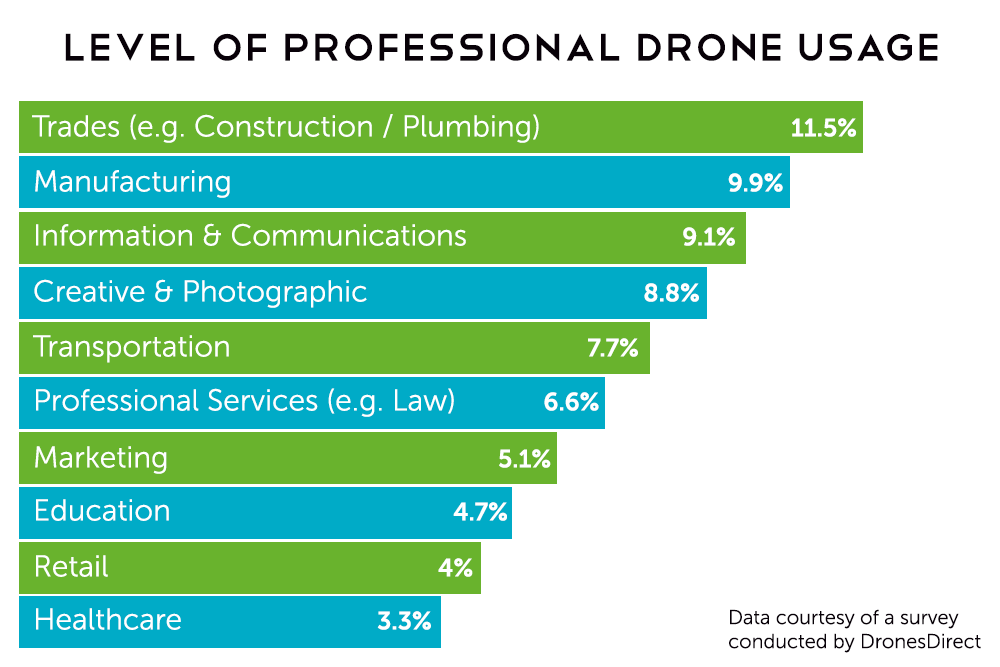 #Business #Featured #Ideas
Must have Drone Apps for every Drone Pilot
The utility of Drones has evolved from scientific purpose to commercial purpose, augmenting its interference with commoners day by day. Drones are being used right from surveillance to door delivery. The market for commercial/civilian drones will grow at a compound annual growth rate (CAGR) of 19% between 2015 and 2020, compared with 5% growth on the military side, according to a market research. With increasing drone utility numerous apps have popped-up in the market. Eventually making the drone pilots, especially the beginners, a bit confused. Here we have compiled a list of best drone apps that helps you decide on when to fly, safe zone to fly according to government regulations, suitable weather conditions, adjusting camera platform and capturing more of required data.
UAV Forecast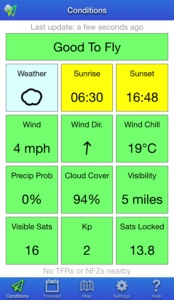 An app almost entirely dedicated on the weather, UAV Forecast strives to provide detailed wind and weather information to help you decide if it's safe to fly. First of all you should feed the app with parameters of your drone. After which it can then instantly indicate whether or not today is the day to fly. With hourly forecast on a range of piloting info is provided, including wind speed and direction, wind chill and temperature, cloud cover, visibility and more are available for a week. Not to be outdone by other apps, UAV Forecast also provides mapping with visible no-fly zones. Check this app to make sure the weather favours flying.
Availability: iOS / Android
Cost: Free
PrecisionMapper
PrecisionMapper is a great, usable and free of charge drone mapping tool. It lets you plan the flight and do the survey autonomously. The software can be then used to stitch together an orthophoto map from aerial data in both 2D and 3D. In addition, users can add ground control points and access free analysis tools including volume calculations, 3D models, contour maps and multiple crop health indices, including NDVI. All these features will let you easily perform casual drone engagements without any additional cost and using it. The tool is really easy to use but very powerful.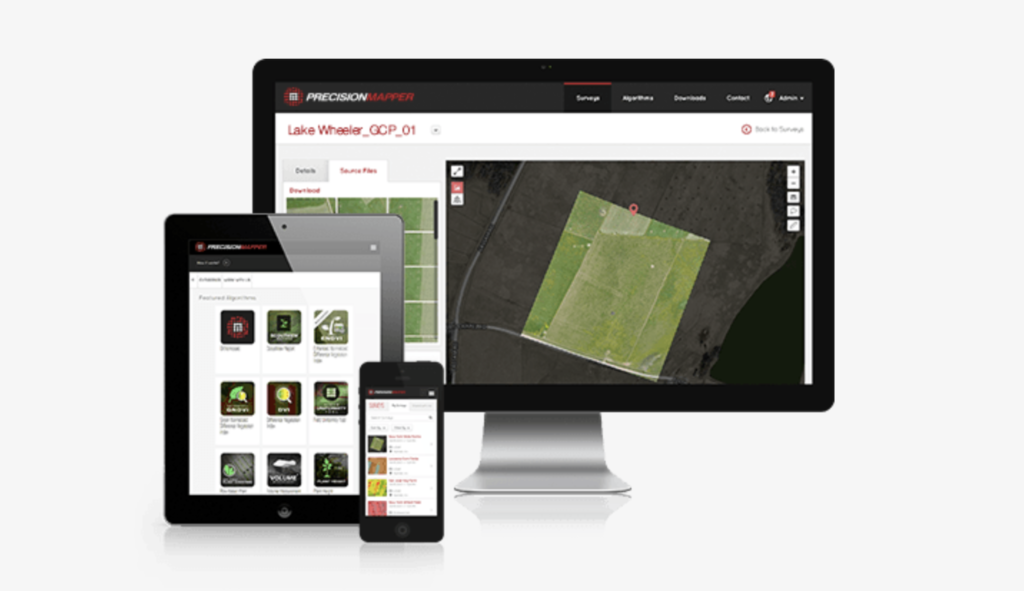 Availability: iOS / Android
Cost: Free
Hover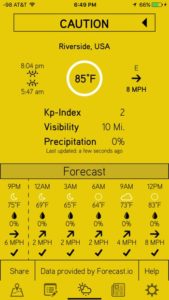 Hover comes with Flight Indicator, Real-time weather, flight log and fly zones making it the first thing you will have to check before taking off your drone. At a glance, Hover can tell you if it is safe to fly. Taking visibility, wind, location and more into consideration, Hover may not be the only drone app you need, but if you were to stick with just one, an app like this is certainly a solid bet. As a bonus feature this app also provides news feed from various drone websites.
Cost: Free
Airnest
Airnest for DJI is an app defined for its simple and ease of use UI. Beginners will find it easy to learn and use this app to the maximum. Airnest lets you create your flight path just by swiping and by dropping a pin, you can create your point of interest. Moreover, amazing still photos and complex aerial videos are just a click away coming with a fluid experience to switch between camera and video modes.
Compatible with DJI Phantom 3 (Standard, 4K, Advanced, Pro), Phantom 4, Inspire (X3), and Inspire Pro (X5).
Availability: iOS
Cost: Free
Sun Surveyor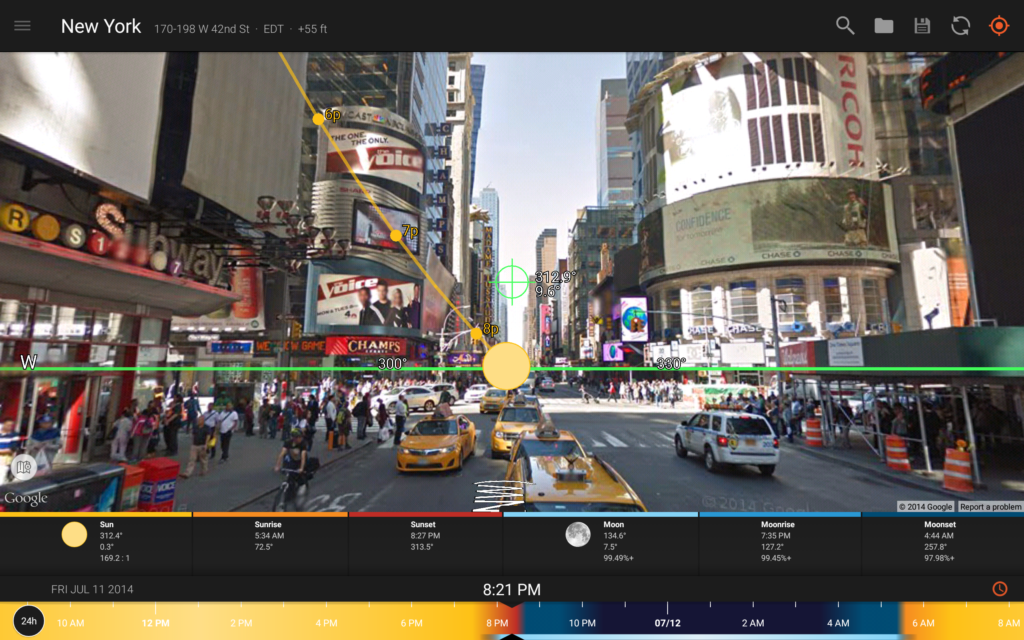 Drone pilots looking to capture images at a specific time say sunrise or sunset or with different shades of light this is the must go app. Solar professionals looking to harness the solar energy and architects can make the most of the app by performing drone surveillance. You can view augmented reality projections of the sun and moon paths, pinpoint the time the sun or moon will be at a particular location in the sky, predict and plan for the golden hour, blue hour and every sunrise, sunset, moonrise and moonset and prepare night photography shots with the Milky Way & star trail features. Try the free 'lite' version after which you can unlock the more feature by making additional payment. With Sun Surveyor just go ahead and click an amazing sun touched shot!
Cost: $9.99
DJI Flying Hotspots
Beyond Flight! Yes Flying Hotspots provides you beyond flight experiences. Get to know the drone Pilots near you and socialize when you fly. On launching the app, you'll see a map of the surrounding area and pins representing other users. This app helps you find who is flying in your neighbourhood by letting you know of any user-submitted flying spots in your neighbourhood, and the profiles of the people who fly there. You can also post a profile yourself and share any inspiring photos of popular spots with other fliers.
Cost: Free
Litchi
Litchi, one of the intelligent autonomous flight apps aided by computer vision algorithms. With the Track mode, Litchi enables you to keep the frame fixed on a tracking object. It also has features that blur object out of the point of interest area thereby promoting the object in focus. Whether you are a professional or beginner, Litchi offers the most intuitive yet powerful waypoint mission engine. Litchi's planner is available on all platforms including PC/Mac with seamless mission syncing across all your devices. VR, panorama, Orbit, Follow and what not Litchi brings about the best in class results in every mode.
Litchi is Compatible with Mavic Pro, Phantom 4 (Normal/Pro), Phantom 3 Standard/4K/Advanced/Professional, Inspire 1 X3/Z3/Pro/RAW, Inspire 2 and Matrice 100/600.
Cost: $22.99
Autopilot
Autopilot can be personified as the perfect professional autonomous flight app. It may stun the new users with its multiple modes and variety of new features to fly with. Autopilot will consume your time as you will have to learn the functionalities of the features and modes. Some of the fancy modes are mimic and intercept. In a mimic mode, when you tilt your device in any direction, the aircraft will mimic the tilting motion of the device to the directed pitch and roll. In Intercept mode, when you Point your device in any direction as if it were a laser pointer, the aircraft will intersect the imaginary laser created by your device. Autopilot can be used in integration with Airmap, Healthy Drones and Drone logbook.
Compatible with the Inspire 2, Inspire 1 (Regular, Pro, Raw, XT), Phantom 4 (Professional, Standard), Phantom 3 (Professional, Advanced, Standard), Matrice (600, 200, 100), and N3/A3/A2.
Availability: iOS
Cost: $29.99
AirMap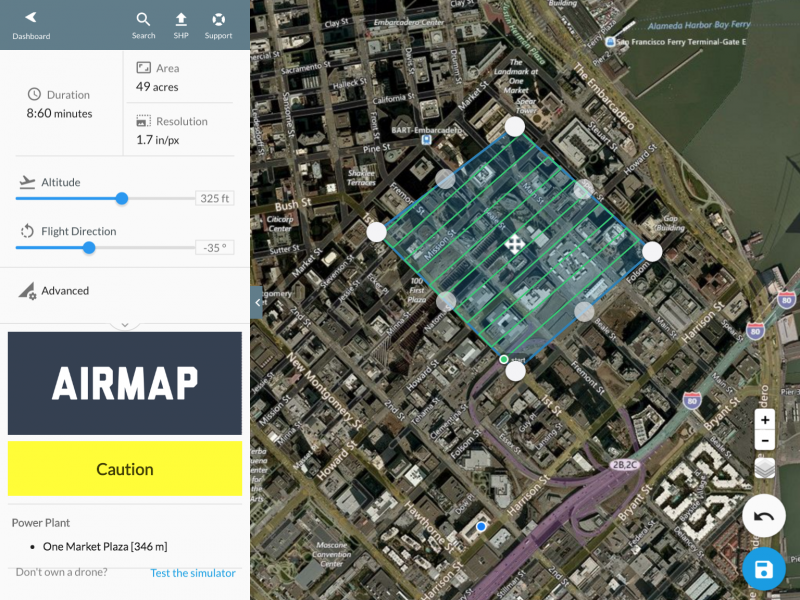 At a first glance you will be deceived to view AirMap as yet another app which say where to fly and where not. But it comes with a unique feature, Digital notice and awareness system. This is a new AirMap system that lets you push a button to notify nearby airports that you are flying a drone. As most of the Drone pilots are aware that it is legal to fly within 5 miles from airport but you will have to notify it to the local air traffic control, in case the drone falls into their radar. AirMap does this online in cooperation with the airports.
With backing by companies like Microsoft and Qualcomm, not to mention drone players like Yuneec, AirMap is definitely an important player in the commericial drone industy. Don't let their drone mapping, geo-fencing and flight logging commercial tools scare you off, utilizing the real-time traffic alerts in their mobile app is value enough. This system also alerts you on any unmanned aircraft flying nearby.
Cost: Free
Flightradar24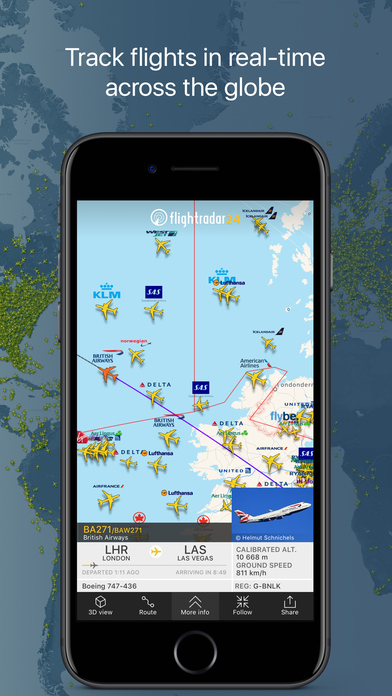 According to the study, "Drone Sightings and Close Encounters" more than 300 incidents classified as "close encounters". These occurred between drones and manned aircrafts in U.S. airspace over a period of less than two years. Flightradar24 is a fascinating global flight tracking app. It provides you with real-time information about thousands of aircraft around the world. While aircraft are supposed to stay clear of flying below the 1,000ft/ 500ft minimum safe altitude limit (except during takeoff/landing of course) there shouldn't be any close calls if everyone is following the rules since drone pilots are supposed to fly under 400ft. It's better to check Flightradar24 before falling close to a manned/ unmanned aircraft.
Cost: Free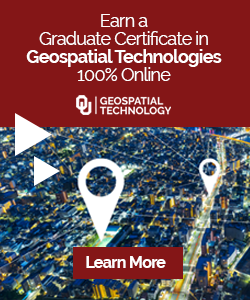 Read on