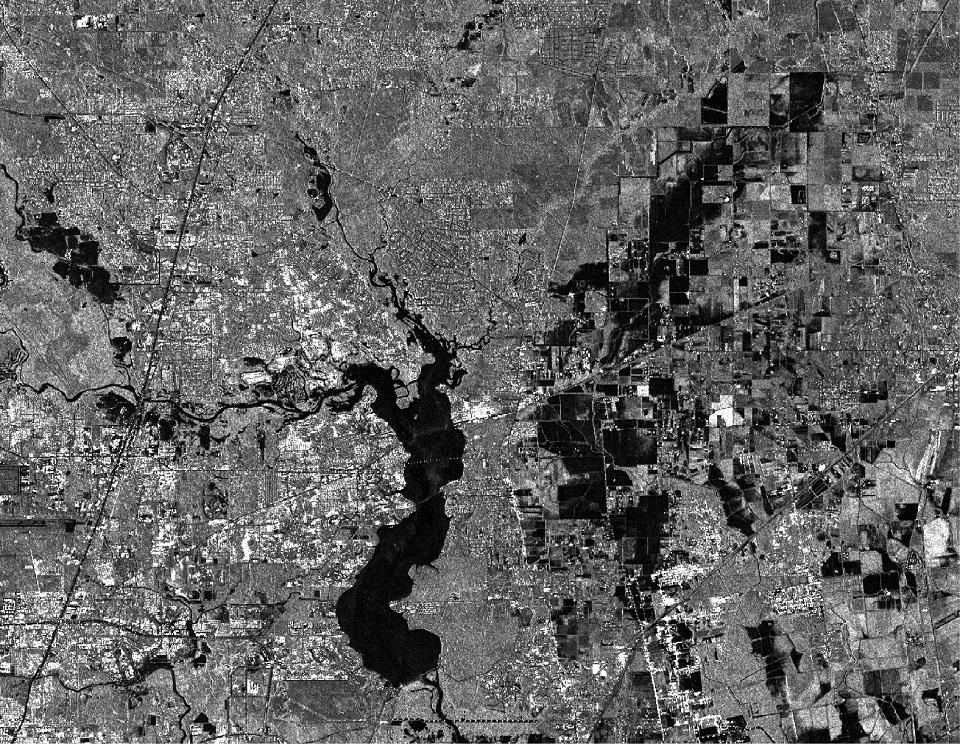 #Business #GeoDev #Ideas
Here's why 2019 is poised to be an exciting year for Geospatial analytics
In the last five years, we've witnessed many incredible advances in the geospatial analytics industry. With the ability to
launch dozens
of small satellites on a single rocket, the number of Earth-observing cameras in orbit has increased dramatically. At the same time, cloud computing and deep learning technologies have advanced such that it's now practical to analyze petabytes of data in a timely fashion. This has given rise to numerous new applications for geospatial analytics, from
flood detection
to
tracking oil inventories
.
Yet even with all of these new developments, the ceiling for our industry remains high. We've only just begun to scratch the surface of the relevant use cases. For instance, outside of the typical finance and government sectors, we're beginning to see increased interest in geospatial intelligence from other industries, such as insurance.
One of the factors powering this increase in use cases is the advent of data sources that utilize more of the electromagnetic spectrum than traditional visual imagery. For instance, we're seeing satellites launch now that image using synthetic aperture radar (SAR), and satellites that can detect radio waves. These types of data present new challenges in analysis, as they require different kinds of algorithms to detect change and patterns. However, it's also been interesting to see how many of the techniques we've developed for analyzing traditional EO imagery, such as deep learning, are also applicable to these new data sources. This is an area where we'll continue to see development in the coming year.
Another trend that will gain momentum in 2019 is the use of GPUs to analyze non-imagery datasets. Historically, CPUs have been used for most computing needs, while GPUs have been reserved for tasks that require greater processing power, such as imagery analysis. But today, even non-imagery geospatial datasets are becoming quite massive, which means that you'll start to see GPUs being used more and more outside of traditional computer vision tasks.
Overall, 2019 is poised to be an exciting year for geospatial analytics, with new applications being developed and advances being made in existing areas. In fact, this is a field with so much innovation on the horizon that it's impossible to predict for certain what new technologies will evolve in the next twelve months—but it will undoubtedly be exciting to watch!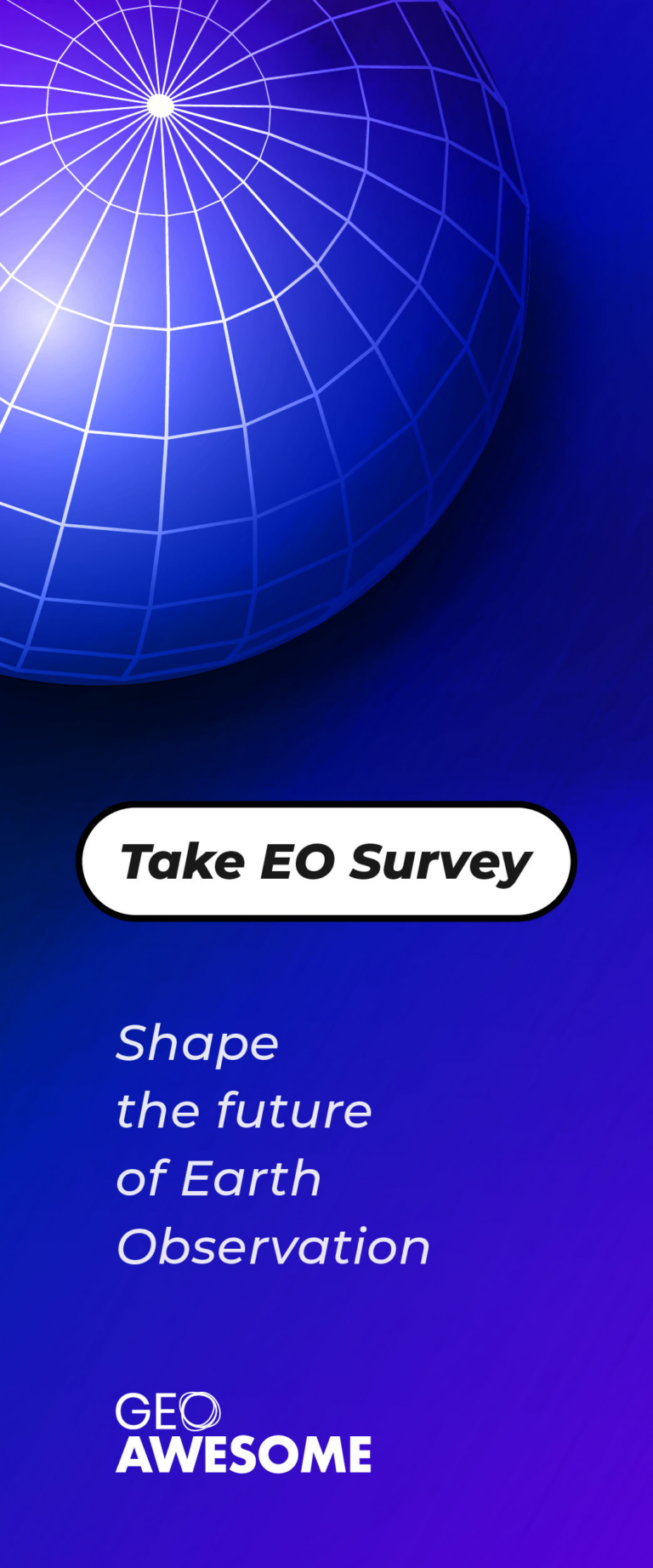 The community is supported by:

Next article
#Business #Featured
2019 Top 100 Geospatial Companies and Startups List
The wait is finally over! Here is the list of the Top 100 Geospatial Companies and Startups in 2019.
2019 Top 100 Geospatial Companies and Startups List 
Below is the table with the list of the companies and startup that we think are the Top 100 in 2019. Please scroll down to bottom of the page to see details regarding their tech stack, funding stage, number of employees, company summary, etc in addition to being able to filter them.
If you are a twitter fan, then here is the twitter list with all of them – "Top Geospatial Companies Twitter List".
Interested in learning more about how we determined the list, who was involved and which companies were considered? Here is the link with more details "The process behind how the Top 100 Geospatial Companies and Startups list was compiled".
P.S: If you are interested in receiving the latest developments in the geospatial industry delivered directly to your inbox, then subscribe to the Geoawesomeness newsletter. No spam! That's a promise 🙂
Orbital Insight
Remote Sensing, Photogrammetry, Drones, Computer Vision, Augmented Reality
Palo Alto, California, USA
January 2013
PlanetWatchers
Remote Sensing, Photogrammetry, Computer Vision, Augmented Reality
San Francisco, California, USA
January 2016
Development Seed
Location Data Analytics, Location Intelligence, Remote Sensing, Photogrammetry, Mapping, GIS
Washington D.C, USA
April 2003
Cesium (part of Analytical Graphics, Inc.)
Navigation, Mapping, GIS
Exton, Pennsylvania, USA
January 1989
Esri
Location Data Analytics, Location Intelligence, Mapping, GIS
Redlands, California, USA
1969
Spatial AI
Location Data Analytics, Location Intelligence
Cincinnati, Ohio, USA
January 2016
Urthecast
Remote Sensing, Photogrammetry,
Vancouver, British Columbia, Canada
December 2010
Ordnance Survey
Location Data Analytics, Location Intelligence, Navigation, Remote Sensing, Photogrammetry, Drones, Mapping, GIS, Computer Vision, Augmented Reality, Urban Planning
Southampton, UK
August 1791
Pix4D and SenseFly (Parrot group)
Remote Sensing, Photogrammetry, Drones, Mapping, GIS
Paris, France
1994
Coord
Location Data Analytics, Location Intelligence, Navigation, Mapping, GIS, Computer Vision, Augmented Reality, Developer tools for the mobility market
New York City, USA
January 2017
PCI Geomatics
Location Data Analytics, Location Intelligence, Remote Sensing, Photogrammetry, Drones, Mapping, GIS, Urban Planning
Markham, Ontario, Canada
January 1982
Geographica
Location Data Analytics, Location Intelligence, Location-based Marketing, Mapping, GIS, Urban Planning, Human Geography
Sevilla, Spain
January 2007
FATMAP (Terrascope Ltd.)
Location Data Analytics, Location Intelligence, Navigation, Mapping, GIS, Computer Vision, Augmented Reality
Berlin, Germany
April 2013
PrecisionHawk
Drone, Mapping, GIS, Location Intelligence
Rayleigh, North Carolina, USA
2011
SmartMonkey
Location Data Analytics, Location Intelligence
Barcelona, Spain
July 2015
Boundlessgeo (part of Planet)
Location Data Analytics, Location Intelligence, Mapping, GIS, Urban Planning, Human Geography
St. Louis, Missouri, USA
November 2012
CityMapper
Navigation, Apps
London, UK
2011
DroneDeploy
Drone, Mapping, GIS, Location Intelligence
San Francisco, California, USA
2013
Street Light Data
Mobility, Location Data Analytics, Location Intelligence
San Francisco, California, USA
May 2011
Uber
Navigation, Mapping, GIS, Apps
San Francisco, California, USA
March 2009
BuildingFootprintUSA
Location Data Analytics, Location Intelligence, Location-based Marketing, Mapping, GIS, Urban Planning, Insurance underwriting/catastrophe modeling/flood certification; Telco infrastructure planning
Albany, New York, USA
March 2016
Here
Location Data Analytics, Location Intelligence, Navigation, Location-based Marketing, Remote Sensing, Photogrammetry, Drones, Mapping, GIS, Computer Vision, Augmented Reality, Blockchain, Decentralization, Internet Of Things, Urban Planning, Human Geography, Autonomous Driving
Berlin, Germany
January 1985
Mapbox
Location Data Analytics, Location Intelligence, Navigation, Drones, Mapping, GIS, Computer Vision, Augmented Reality, Internet Of Things, Urban Planning, Autonomous Driving
Washington, D.C, USA
August 2010
Pitney Bowes
Location Intelligence
Stamford, Connecticut, USA
April 1920
Telenav
Location Data Analytics, Location Intelligence, Navigation, Location-based Marketing, Mapping, GIS
Santa Clara, California, USA
September 1999
TomTom
Location Data Analytics, Location Intelligence, Navigation, Mapping, GIS
Amsterdam, Netherlands
January 1991
Trimble
Surveying, Mapping, GIS, Transportation, Asset Tracking, Agriculture, Navigation, Location Intelligence
Sunnyvale, California, USA
November 1978
DigitalGlobe (part of Maxar Technologies)
Remote Sensing, Photogrammetry
Westminster, Colorado, USA
1992
Planet Labs
Remote Sensing, Photogrammetry
San Francisco, California, USA
December 2010
Boni
Indoor Mapping, Navigation
Istanbul, Turkey
September 2011
Hexagon
Location Data Analytics, Location Intelligence, Navigation, Location-based Marketing, Remote Sensing, Photogrammetry, Drones, Mapping, GIS, Computer Vision, Augmented Reality, Blockchain, Decentralization, Internet Of Things, Urban Planning, Human Geography, Autonomous Driving
Stockholm, Sweden
1992
Mapillary
Location Data Analytics, Location Intelligence, Navigation, Mapping, GIS, Computer Vision, Augmented Reality, Autonomous Driving
Malmö, Sweden
September 2013
Microsoft -Bing Maps
Location Data Analytics, Location Intelligence, Mapping, GIS, Computer Vision, Augmented Reality, Blockchain, Decentralization, Internet Of Things
Redmond, Washington, USA
April 1976
Factual
Location Data Analytics, Location Intelligence, Navigation, Location-based Marketing, Mapping, GIS, Internet Of Things
Los Angeles, California, USA
January 2008
Google
Location Data Analytics, Location Intelligence, Maps, Apps
San Francisco, California, USA
September 1998
what3words
Navigation, Mapping, Urban Planning
London, UK
April 2013
GIS Cloud
Location Data Analytics, Location Intelligence, Mapping, GIS
Zagreb, Croatia
October 2009
Avuxi
Location Data Analytics, Location Intelligence, Mapping, GIS
Barcelona, Spain
June 2014
Sparkgeo
Location Data Analytics, Location Intelligence, Navigation, Remote Sensing, Photogrammetry, Mapping, GIS
Prince George, British Columbia, Canada
May 2010
Inrix
Location Data Analytics, Location Intelligence, Internet Of Things, Telecommunication
Kirkland, Washington, USA
2005
Satelligence
Remote Sensing, Photogrammetry, Mapping, GIS, prioritized deforestation alerts / commodity risk monitoring
Utrecht, Netherlands
January 2016
OpenCage Data Ltd.
Location Data Analytics, Location Intelligence
London, UK
March 2015
Applied Geographics, Inc. (AppGeo)
Location Data Analytics, Location Intelligence, Location-based Marketing, Mapping, GIS, Internet Of Things, Urban Planning, Human Geography
Boston, Massachusetts, USA
May 1991
SensorUp
Internet Of Things
Calgary, Canada
December 2011
MapTiler (part of Klokan Technologies)
Mapping, GIS, Map provider, GIS software development
Zug, Switzerland
January 2017
Argis Solutions
Mapping, GIS, Computer Vision, Augmented Reality
Denver, Colorado, USA
April 2016
Hivemapper
Location Data Analytics, Location Intelligence, Remote Sensing, Photogrammetry, Drones, Mapping, GIS, Computer Vision, Augmented Reality, Urban Planning
Burlingame, California, USA
January 2016
Foursquare
Location Data Analytics, Location Intelligence, Mapping, GIS
New York City, USA
March 2009
Ubisense
Location Data Analytics, Location Intelligence
Cambridge, UK
2002
Harvesting
Remote Sensing, Photogrammetry, Mapping, GIS
Fremont, California, USA
May 2016
PlaceIQ
Location Intelligence
New York City, USA
2010
Meemim Inc. (vGIS)
Mapping, GIS
Toronto, Ontario, Canada
October 2016
StreetCred
Mapping, GIS, Blockchain, Decentralization
New York City, USA
March 2018
Living Map
Location Data Analytics, Location Intelligence, Mapping, GIS, Internet Of Things
Bath, UK
January 2012
Ubimo
Location Data Analytics, Location Intelligence, Location-based Marketing, Mapping, GIS, Activation
Tel Aviv, Israel
April 2013
Gruntify
Location Data Analytics, Location Intelligence, Mapping, GIS
Brisbane, Australia
October 2014
Positium LBS
Location Data Analytics, Location Intelligence, Urban Planning, Human Geography
Tartu, Estonia
February 2003
GeoCat BV
Mapping, GIS, Spatial Data Infrastructure
Bennekom, Netherlands
November 2007
Vizonomy
Mapping, GIS, Internet Of Things, Urban Planning, Climate Risk Management (for cities and supply chains)
Washington D.C, USA
June 2014
Spatineo
Location Data Analytics, Location Intelligence
Helsinki, Finland
January 2011
SocialCops
Location Data Analytics, Location Intelligence, Location-based Marketing, Mapping, GIS, Urban Planning, Human Geography, Monitoring and Evaluation
New Delhi, India
August 2013
Airsage
Location Data Analytics, Location Intelligence, Telecommunications
Atlanta, Georgia, USA
May 2000
Indoors
Indoor Mapping, Navigation
Vienna, Austria
2010
Indoor Atlas
Indoor Mapping, Navigation
Oulu, Finland
2012
Nextome
Indoor Mapping, Navigation
Puglia, Italy
December 2013
Point Inside
Indoor Mapping, Navigation
Bellevue, Washington, USA
February 2009
Geoblink
Location Intelligence
Madrid, Spain
March 2015
Urban Data Analytics
Location Data Analytics, Location Intelligence
Madrid, Spain
September 2014
Radar io
Location Data Analytics, Location Intelligence
New York City, USA
May 2016
Gather
Location Data Analytics, Location Intelligence, Mapping, GIS
London, UK
January 2016
Azimap
Mapping, GIS
Cookstown, Northern Ireland, UK
August 2014
Spectator
Remote Sensing, Photogrammetry, Computer Vision, Augmented Reality
Krakow, Poland
May 2017
SKYMAP GLOBAL PTE LTD
Remote Sensing, Photogrammetry, Drones, Computer Vision, Augmented Reality
Singapore
January 2013
Autodesk
3D Technology, Architecture, Construction
San Rafael, California, USA
January 1982
DataCapable
Location Data Analytics, Location Intelligence
San Diego, USA
2013
Jibestream
Location Data Analytics, Location Intelligence, Navigation, Location-based Marketing, Mapping, GIS, Internet Of Things
Toronto, Ontario, Canada
August 2009
Digital Map Products
Location Data Analytics, Location Intelligence, Mapping, GIS
Irvine, California, USA
October 2000
Awesome Maps
Mapping
Berlin, Germany
January 2010
Beaconinside
Location Data Analytics, Location Intelligence, Location-based Marketing
Berlin, Germany
March 2014
28East
Location Data Analytics, Location Intelligence, Mapping, GIS, Telecommunications
Pretoria, South Africa
January 2011
Carto
Location Data Analytics, Location Intelligence, Mapping, GIS
Madrid, Spain
January 2012
Geocode
Location Data Analytics, Location Intelligence
Ottawa, Ontario, Canada
December 2016
Swift Navigation
Location Data Analytics, Location Intelligence, Navigation, Drones, Centimeter-Accurate GNSS Sensors for Autonomous Vehicles
San Francisco, California, USA
January 2012
NavVis
Mapping, GIS, Computer Vision, Augmented Reality, 3D visualization
Munich, Germany
May 2013
Navmii
Location Data Analytics, Location Intelligence, Navigation, Mapping, GIS, Computer Vision, Augmented Reality, Urban Planning
London, UK
October 2017
Maptionnaire
Mapping, GIS, Location Intelligence
Helsinki, Finland
April 2011
TopCon
Surveying, Mapping, GIS
Livermore, California, USA
September 1932
Descifra
Location Data Analytics, Location Intelligence
Read on