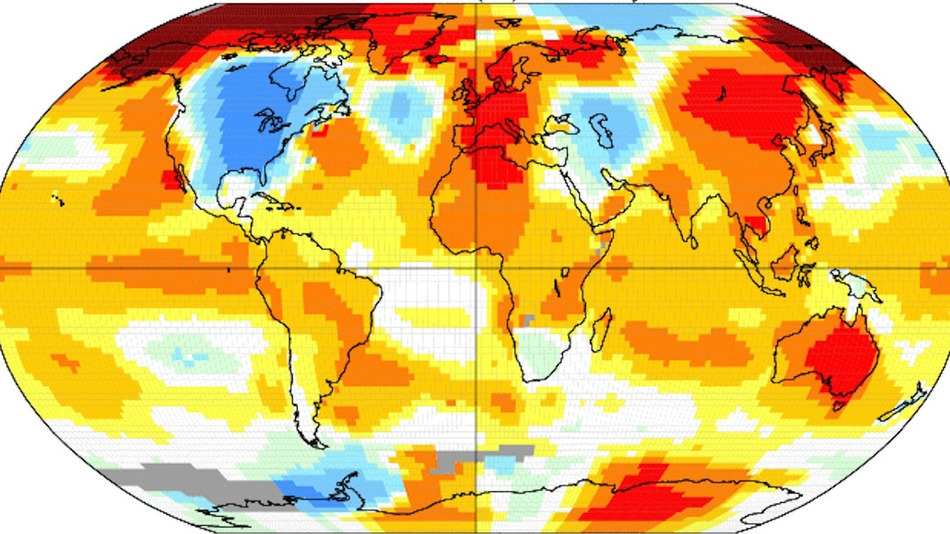 #Environment #Ideas
2014 was Earth's warmest year ever recorded
Scientists claim that we have experienced the warmest year on our planet since instruments started to measure temperature and very likely for at least 4,000 years before that.
The map below shows the global temperature anomalies in November 2014 compared to the average from 1951-1980. The global average surface temperature's are 0.65  degrees Celsius (1.17 Fahrenheit) above the average.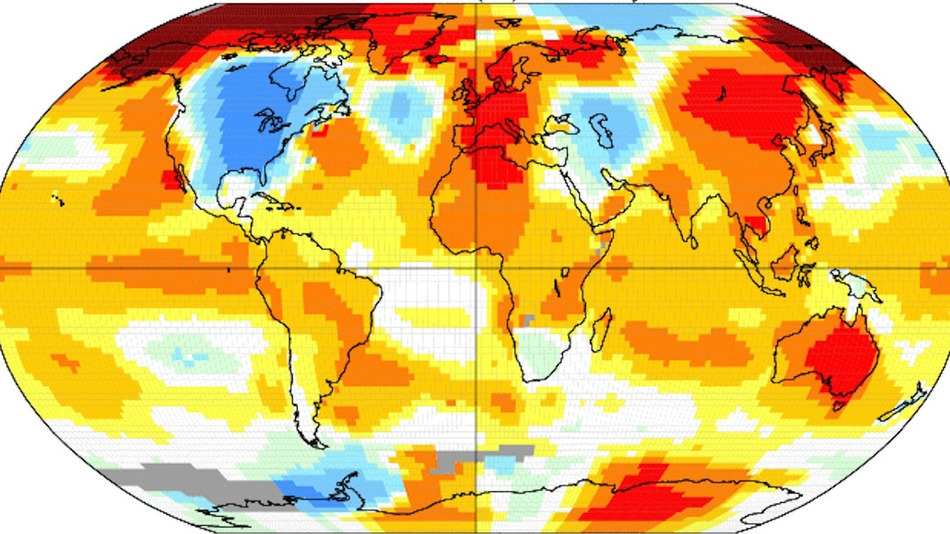 Are you still not convinced that the climate is changing? Look at that chart which shows the fact that 14 out of the 15 warmest years have all occurred since the year 2000.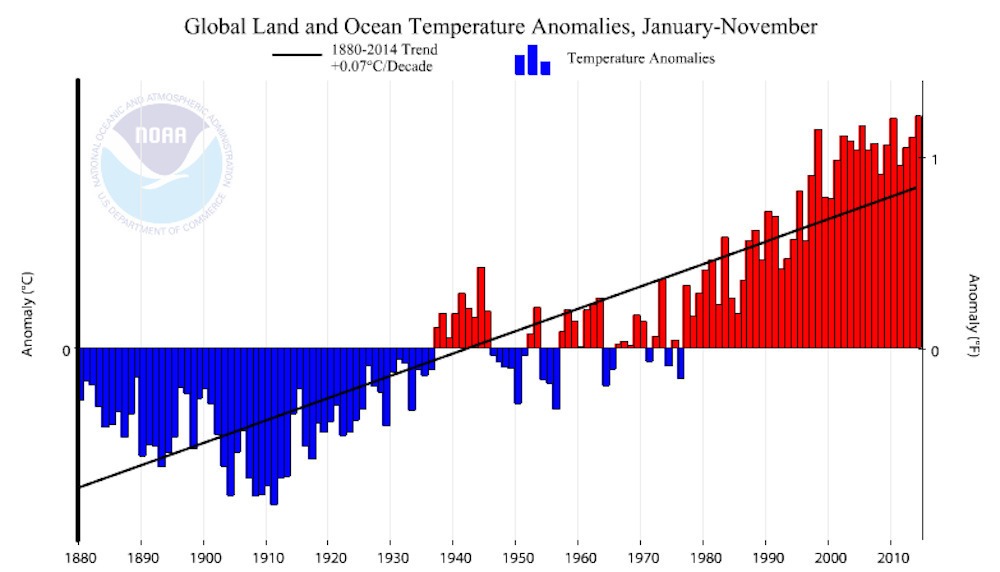 Of course the climate on Earth is largely driven by the oceans. All previous record holders had a natural support of El Niño events. This year's record didn't.
Is it just a temporary situation or  a long-term trend? We don't know yet but it starts to be hard to believe that the global warming is just a myth.
source: Mashable
The community is supported by:

Next article

#Business #Ideas
Tracking Santa Claus and the Christmas Elves!
It is that time of the year again! Santa Claus is all set to travel around the world with gifts 🙂 For centuries, the exact location of Santa Claus on the Christmas eve has remained a mystery but since 1955, the Continental Air Defense Command (CONAD) and its successor the North American Aerospace Defense Command (NORAD) has helped kids around the world, track the location of Santa using their advanced technology.
Intriguing isn't it? Head over to the "official" website to track Santa this Christmas 🙂 The application is also available for Android, iOS and Windows phones!
Here is the NORAD's complete "technical data" on Santa's sleigh 😉

Designer & Builder
K. Kringle & Elves, Inc.
Probable First Flight
Dec. 24, 343 A.D.
Home Base
North Pole
Length
75 cc (candy canes) / 150 lp (lollipops)
Width
40 cc / 80 lp
Height
55 cc / 110 lp
Note: Length, width and height are without reindeer
Weight at takeoff
75,000 gd (gumdrops)
Passenger weight at takeoff
Santa Claus 260 pounds
Weight of gifts at takeoff
60,000 tons
Weight at landing
80,000 gd (ice & snow accumulation)
Passenger weight at landing
1,260 pounds
Propulsion
Nine (9) rp (reindeer power)
Armament
Antlers (purely defensive)
Fuel
Hay, oats and carrots (for reindeer)
Emissions
Classified
Climbing speed
One "T" (Twinkle of an eye)
Max speed
Faster than starlight
Regardless of whether you like to believe in the story behind Santa or not, this is one cool "application" for a Defense RADAR 😉 Have a Geoawesome Christmas!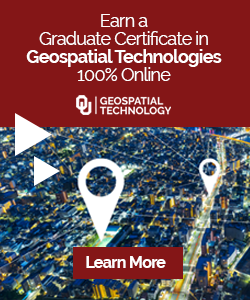 Read on