#Business
DJI adding geofences based on real-time wildfire data
DJI, Chinese drone giant, has added a new data layer to its system. All pilots in the US will be now alerted about wildfires and DJI's geofencing system will prohibit them from entering fire risk areas.
The real-time data stream will come from AirMap, an app that supplies drone pilots with information about airspace restrictions from the US Department of Interior's incident command system.
Wildfires might look beautify from the sky, unfortunately there have been several incidents when firefighters in California had to ground their helicopters as drones were flying too close to the fire. In 2015 the local government of California offered a $75,000 reward to catch the drone pilots who interfered with firefighters actions.
Drone safety is one of the key industry areas of interest. There are several layers of these efforts. On one hand regulators are trying to define safety rules and educate millions of pilots to behave responsibly. On the other side there are data suppliers like AirMap or hardware and software providers like PrecisionHawk's LATAS which are trying different approaches to keep our airspace safe.
All these efforts are just the beginning of the journey but they are a must considering the number of new drones in the skies each month.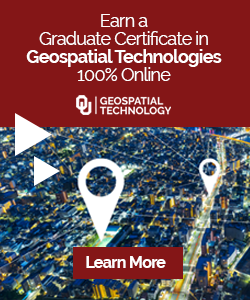 The community is supported by:

Next article
#Featured #Fun
#GeoawesomeQuiz – Can you recognise these Wonders of the World from satellite images?
This week we're back with #GeoawesomeQuiz. Have you missed it? Over the years various lists of the Wonders of the World have been compiled from antiquity to the present day. We have selected places from different lists and compiled a quiz based on satellite images. Check it out! For more quizzes go to our Quiz section. The images are a courtesy of Terraserver.com.
CAN YOU RECOGNISE PLACES ON THESE SATELLITE IMAGES?
[viralQuiz id=43]
Read on